Split systems in only 78 days
Carve-out of an SAP system from a parent company and establishment of an independent new system in the USA - GAMBIT managed the complete system separation in record time
Carve-out of an SAP system from a parent company and establishment of an independent new system in the USA - GAMBIT managed the complete system separation in record time
Carve-out for Safran Vectronix AG
The customer
Safran Vectronix AG manufactures optronic devices and sensors - from night vision devices to compasses. The company is based in Heerbrugg, Switzerland.
The challenge
System separation and company code deletion - that was Vectronix' order for GAMBIT. And the SAP specialists from Troisdorf delivered!
The solution
The GAMBIT team separated the ERP system from the corporate system - all with the help of the SAP LT CCD scenario.
The customer benefit
A carve-out in 78 days and a company code deletion in just one day - that's what happens when it's the experts' turn.
Vectronix AG from Switzerland is also represented in the USA with Vectronix Inc. For legal reasons, suppliers of the US government ERP systems must be hosted in the USA. Therefore, the subsidiary's SAP system had to be separated from the overall ERP system and rebuilt as an independent system in the USA. GAMBIT Consulting carried out the separation of the systems and the required company code deletion in only about two months.
Gaspare Guttadauro, SAP Business Analyst at Safran Vectronix AG
Enthusiastic about working with GAMBIT Consulting
"The cooperation has proven to be extremely flexible, productive, very competent and pleasant"
Vectronix AG provides for transparency. The company manufactures day and night vision devices, components for distance measurement and compasses for military, police, border or nature conservation - especially for the American market, which is supplied by the American subsidiary Vectronix Inc.
For a long time, all data - including that of the American subsidiary - was stored in the SAP system of the parent company in Switzerland. This had to be changed for legal reasons: The company therefore commissioned GAMBIT Consulting to separate the SAP system of Vectronix Inc. from the SAP ERP system of the parent company.
Would you like to know where we have been able to successfully implement SAP Landscape Transformation 2.0? Read the reference reports on our projects with Landis+Gyr, OC Oerlikon and vonRoll Infratec AG.
GAMBIT carried out the project in record time using the SAP LT CCD scenario: In only 78 days the project team of GAMBIT and Vectronix built a system with about 100 GB of data and with 70 users without interruption and with all historical data for Vectronix Inc. in the USA and set it up live. In parallel, the specialists deleted the company code in the Swiss parent company Vectronix AG - in less than one day!
"The cooperation turned out to be extremely flexible, productive, very competent and pleasant", Gaspare Guttadauro, SAP Business Analyst Safran Vectronix AG, was enthusiastic about working with GAMBIT in the end.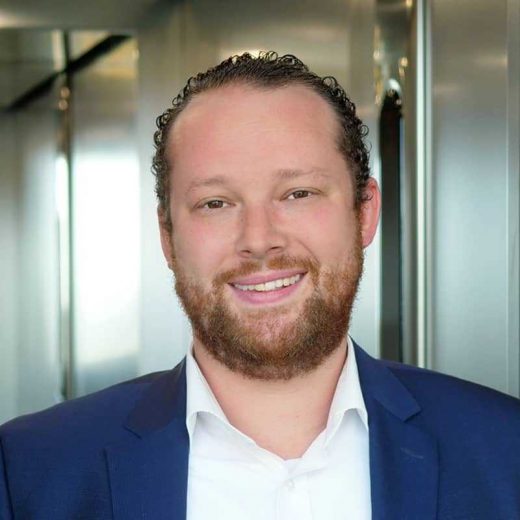 Fabian Fröhlingsdorf, Senior Executive Consultant
Do you have questions about our project at Safran Vectronix AG?
02241 8845 616