IFRS 15 - Automate revenue recognition
Since the beginning of 2018, companies have had to apply the new IFRS 15 standard - an enormous effort for those who do this manually. Those who rely on automation, on the other hand, can save time and money.
IFRS 15: New standard on revenue recognition
The automation solution from SAP
GAMBIT helps you to meet the requirements of the new standard faster and more reliably - with SAP Revenue Accounting and Reporting (SAP RAR).
It is thought of everything
SAP RAR also offers you many clever detail solutions: among others, an overview cockpit, real-time integration into the general ledger and foreign currency handling.
A comparable expertise is rare
Are you looking for a specialist who is familiar with IFRS 15 and SAP RAR? GAMBIT has business management knowledge, technical know-how and practical experience. Do you have any questions?
We are happy to help you!
You want to use SAP RAR now? GAMBIT supports you in every respect: with the implementation, the customizing as well as the migration of contract data.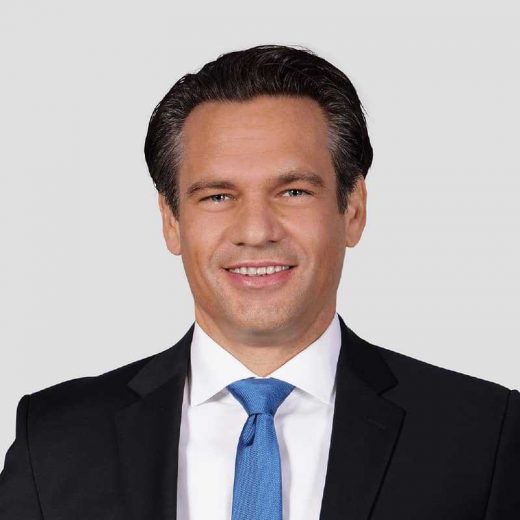 André Schwarz, Senior Executive Consultant
Do you need help with the implementation of IFRS 15?
+49 2241 8845 633
Implementation of IFRS 15
"Quite a nuisance, what an effort!" - This complaint is currently heard from many companies. These are companies that apply IFRS 15 but do not yet use an automated solution.

If each posting and change has to be entered by hand, however, this results in considerable additional work and expense. In addition, companies may not even be able to make an exact revenue accrual because data is not available or the manual collection of data is too time-consuming.

Companies that want to save time and money and map revenues from contracts with customers in accordance with IFRS 15 should therefore immediately opt for an automated solution.

The basic rule is that anyone who concludes a contract with a customer must record the resulting revenues in the balance sheet in accordance with IFRS 15.

The increased amount of work involved results in particular from the fact that companies are obliged to periodically reconcile the booked revenues with the services rendered. Companies must therefore regularly check and record whether the service resulting from the contract and provided is also reflected in the revenues - for example in the case of a contract with a term of several months or years.

With SAP Accounting Revenue and Reporting (SAP RAR), SAP offers an application that automatically records revenue from contracts with customers in accordance with IFRS 15. In this way, the periodic processing of revenue accruals (as periodic mass processing) can be accelerated enormously and the workload minimized.

In addition, the solution provides detailed overviews of previously processed data and contracts that have already been processed ("overview cockpit"), allows real-time integration into FI-GL (general ledger) and enables foreign currency handling. Revenue accrual and deferral can be time-based, event-based, and PoC-based.
Implement SAP RAR with GAMBIT
GAMBIT Consulting advises companies that want to use SAP RAR and helps them to implement the application - and thus to achieve an automation of revenue accrual.
In principle, IFRS 15 describes a procedure in the form of a five-step model with which the amount and timing of the revenue can be determined. The model comprises the following five steps:

Identification of the contract(s) with a customer
Identification of independent performance obligations within the contract(s)

Determination of the transaction price
Distribution of the transaction price among the performance obligations of the contract(s)
Revenue recognition when the company meets its performance obligations
Starting with the second step of this model, GAMBIT can guarantee a full automation (apart from data acquisition) by SAP RAR. Thus, the business processes in the company can be accelerated considerably. Furthermore, the contract management can be improved (mapping of master data). Moreover, due to a complete integration, data deviations no longer occur and the error rate decreases compared to manual input.
Competence - and practical knowledge
Those who cooperate with GAMBIT benefit from the expertise and experience of the IT and SAP specialists. Not many consulting companies can show comparable specialized knowledge about SAP RAR and corresponding practical experience.

For example, GAMBIT has both business know-how regarding IFRS 15 and technical know-how regarding SAP RAR. Another advantage of a cooperation with GAMBIT is that the consultants have combined expert knowledge from the SAP ERP modules SAP Sales & Distribution (SAP SD) and SAP Financial (SAP FI) - specialized knowledge which can quickly pay off for companies.

GAMBIT supports companies in every aspect of IFRS 15 and in the introduction of SAP RAR: both in the implementation, customizing and migration of contract data.

GAMBIT's services include, among others, the analysis of the differentiation characteristics with the customer, the analysis of the settlement processes leading to the revenue booking, the definition of individual rules (the customer can define rules independently), the implementation of the rules in SAP RAR as well as the training of customers in SAP RAR.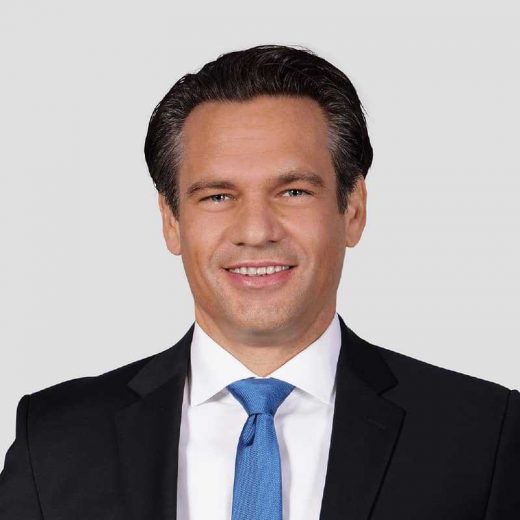 André Schwarz, Senior Executive Consultant
Do you have any questions?
+49 2241 8845 633