Into the future with digital IT architecture
How do you connect the old and the new world? One option are our SAP architecture models. They are the central connection platforms for cloud and ERP applications.
Our architecture for your challenge
Maximum time gain, maximum benefit
Integrating new applications into a heterogeneous system landscape used to be a huge effort. This is where the multi-tier architecture model of GAMBIT comes in. A standard that can also help you?
The advantages? There is not enough space (here) for that
Our IT architecture model shortens the payback times for investments, can be implemented quickly and does not require any redesign for your ERP landscapes. You want to get to know more advantages? Talk to us!
Your goals are our beginning
What challenges you? What do you need? And which trends will shape the future? These are questions we're thinking about. The result is solutions such as our multi-tier architecture model - practical and future-proof.
Who plans and builds your house?
Do you have questions about IT architecture? Are you interested in the GAMBIT multi-tier architecture model? We are at your disposal for any questions you may have.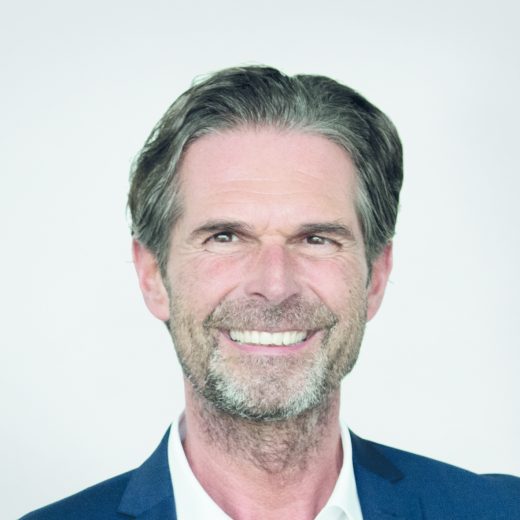 Thomas Pasquale, Managing Partner
Partner for all questions and requirements
+49 2241 8845-622
We are your partner for all questions and requirements around SAP. Contact us for a personal conversation.
Our multi-tier architecture model - a solution for you
Digital IT Architecture
Your current ERP landscape is fragmented, heterogeneous, historically grown, processes and data not harmonized?
Are you faced with the challenge of constantly integrating new and central cloud applications into your system landscape with ever-increasing effort?
You can't wait years to implement the current business requirements - that's how long it would take to redesign all ERP systems and replace them with a template rollout project?
Contact us - we have developed highly innovative multi-tier architecture models and corresponding implementation models that enable business requirements to be met faster and more efficiently and payback times for IT investments to be greatly reduced.
Be the architect of your future today
Our multi-tier architecture model decouples the classic ERP world temporarily or permanently from new, central SAP S/4 components and central cloud products. The link between the levels is our data hub as MDM layer as well as residual API and thus real-time capable interface buses to ensure the necessary data transports between the affected levels.
With our standardized Best Practice architecture program, we work out your target architecture options within a period of between 6 weeks and a maximum of 4 months and find the optimal path for your company.
Efficient central connection platform
The Gambit multi-tier architecture is the central connection platform for cloud and ERP applications. While cloud products previously had to be connected individually to each (!) ERP system, the Gambit multi-tier architecture model requires only a one-time connection of the individual applications to the platform.
Advantages of our IT architectures
Maximum time savings and reduction of payback time by leveraging Quick Win potentials despite heterogeneous system landscape
No time-consuming re-design of existing ERP landscapes required
Integration of modern and high-performance SAP and non-SAP cloud applications possible
Accelerate the use acceleration also in template rollout projects
Standardized and tool-supported, very transparent process model
Benefit from our experience and references
Our digital architecture programs - optimal symbiosis of future orientation and benefit maximization for your company
Digitalisation, the impact of globalisation on management and control structures, matrix organisations, organic and inorganic growth, the advance of cloud computing, artificial intelligence, complex global tax regulations - if these are issues that affect your company and you are looking for future-oriented but feasible IT architecture models, our System Landscape Architects are the right contact for you.
Our architecture programsand models have detached themselves from the previously strongly monolithic ERP image and the compulsive process homogenization of the past as the only possible target image.
Rather, we concentrate today on the pressure points, your challenges of the present, taking into account the latest technologies and trends, and point out realistic options as well as practicable paths, evaluate them and accompany you on your way to decision-making:
Highlights of our architecture programs are:
Standardized procedure model
Automated recording and analysis of your current situation
Industry-specific focus topics
Predefined catalogues of criteria with multi-level, decision-oriented evaluation procedures that can be traced by your top management
Comprehensive and transparent time and cost planning incl. make or buy considerations
Risk profiles and risk avoidance strategies.
If desired, we can put all the architectural models we have developed into practice, in full, in part or as a portfolio management partner - thus ensuring that only ideas that can be implemented and not just those that exist on paper are created. The contents of our architectural models are (extensions and reductions are possible individually at any time):
KPI House, Management and Legal Consolidation, Live Reporting and Self Service BI
Target Data Operating Model (Master, Steering + Transactional Data Management)
Corporate Platform Solutions für Financial Shared Services, Corporate Buying / Central Procurement, Collaboration
PLM / Digital Twin Integration
Cloud + IoT Integration
AI Predictive Analytics + Automation
ERP and Cloud ERP Integration
Migration strategy and options
Transitional programmes.
results of our architecture program:
Target System Landscape
Target Data Operating Model
Target KPI House and Reporting Model
harmonisation programme
Implementation, deployment and transition strategy
Data Migration Strategy
skill setup strategy
license mirror
Project Portfolio Management
Schedule and resource plan
budget plan
Summary management presentation and final report.
IT Architecture: Basics and Models
The requirements for IT architectures are constantly changing. This is caused on the one hand by technological developments and on the other hand by a changed role of corporate IT. In the past, the latter was particularly responsible for the smooth control of IT-supported business processes. Increasingly, however, it now forms the basis for innovations. This means that companies can no longer avoid having to deal with the issue of IT architecture.
On this page you will find basic information about IT architectures. We will explain to you what the term means, how IT architectures can be analyzed and how modeling presents itself. In addition, we shed light on the profession of IT architect and current architectural trends.
What is an IT architecture?
"IT architecture" is a collective term for all infrastructures, software, interfaces and management instances that are used for IT organization. Infrastructures include hardware, networks and locations. Management instances include aspects such as configuration, capacity and load balancing, availability, reliability, data security and disaster recovery. All these elements are related to each other in the form of business processes and data objects. Thus, IT architecture determines the basic structures of the IT organization on the one hand. On the other hand, it defines rules for the dynamic interaction of all components. This is always done with the aim of providing the best possible support for a company's strategy and operations.
Digression: What is the difference between IT architecture and Enterprise Architecture?
The term Enterprise Architecture (EA) describes the interaction of IT and business processes in a company. In contrast to pure IT architecture, Enterprise Architecture Management (EAM) is a more holistic approach that is often associated with a higher degree of abstraction. The overriding goal is to align corporate IT with business objectives.
The Enterprise Architecture has four subarchitectures:
Business Architecture: Process Map, Organization, Resources, Goals
Information Architecture: Data Models and Data Objects and their Relationships
Application Architecture: Actual and Target System Landscape
Technological architecture: architecture from an operational perspective, physical components (servers, networks, etc.), service providers, service level
The enterprise architecture is also complemented by frameworks that describe the levels. In many cases these are freely available on the market. TOGAF (The Open Group Architecture Framework), for example, is very widespread. The framework contains both a structure and the necessary basic elements for setting up your own Enterprise Architecture Management.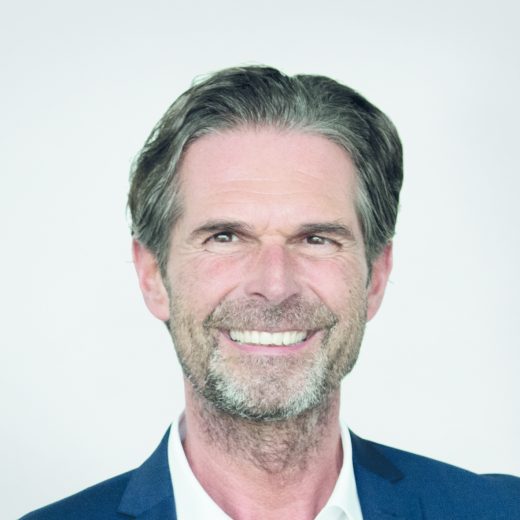 Thomas Pasquale, Managing Partner
Partner for all questions and requirements
+49 2241 8845-622
We are your partner for all questions and requirements around SAP. Contact us for a personal conversation.
Modelling of IT architecture
The design of enterprise architectures and IT architectures involves numerous stakeholders. Various models are used to support communication and illustration. There is no uniform standard in IT architecture management. In order to find a suitable mode of modeling, some questions have to be asked:
What is the purpose of modelling?
What information do stakeholders need?
What decisions are made based on the model?
Which bodies or roles may change the model?
What will the continuous updating look like?
Common models for applications and processes are:
Process map: provides a technical overview
Process support map: represents the IT support of processes
Business Process Models: presents business functions, tools and required systems
Cluster map: supports development planning and decision making
Let us take a closer look at these types of modelling due to their practical relevance.
process map
The process map is an abstract form of representation. It only contains business processes. A distinction is often made between management and core business processes. In this way, IT architects and other stakeholders gain a rough overview of the corporate structure.
process support map
A detailed level below the process map is the process support map. It shows which applications support a particular process. As a further refinement, organizational units can also be included in the presentation. In this way, the IT process support of individual locations or departments can be visualized. Among other things, it becomes apparent how heterogeneous the system landscape is. This is an important reference point in standardization projects.
business process models
Business process models can help when a targeted view of specialist functions is required. A technical function can be, for example, "Post payment". The following questions are then answered for this process detail (represented graphically):
The status of the specialist function (e.g. "Payment booked" here)
Which organizational units use the specialist function?
Which business objects are required (e.g. "invoice")
What applications are required to perform the function?
cluster card
The cluster map is a universal tool in the modelling of IT architectures. Several layers can be defined for each map. Example:
Level 1: Process (e.g. sales)
Level 2: Organizational unit or location (e.g. Munich, Berlin)
Level 3: Applications per site
The following question is therefore answered at a glance: Which applications do my organizational units use in process XY (e.g. sales)?
How is an analysis of the IT architecture carried out?
Before IT architectures can be designed, the existing IT landscape must first be analyzed. It is determined which systems, which software, which hardware and which other components are currently in use. Among other things, an IT architecture review can answer the following questions:
Is my IT architecture sustainable and future-proof?
How secure is the architecture?
Which measures are necessary to realize the target image?
In the course of time, IT architectures sometimes grow uncontrolled. It will then no longer be ensured that they meet the objectives of all stakeholders. Professional architecture analyses therefore always include the stakeholder goals and identify critical elements at an early stage. Weaknesses are systematically identified using appropriate evaluation methods.
Modern IT architecture in companies
Obsolete IT architectures slow down digital transformation and endanger competitiveness. But how do modern IT architectures present themselves in companies? Experts assume that loosely coupled systems, external data centers and automatically configurable infrastructures will gain in importance.
In detail, agile and modern IT architectures consist of several building blocks. The first step is to retrofit "braking" legacy systems. Microservices are also becoming increasingly important in terms of agility, scalability and stability. Microservices split complex applications into individual parts. It is also becoming increasingly important to integrate systems and applications developed in-house by a wide range of manufacturers. Platform-as-a-Service (PaaS) is clearly on the rise here.
Another challenge is the constantly increasing amount of data. In addition, available information from different sources must be subjected to increasingly sophisticated analyses. At this point, in-memory technologies such as SAP Hana play a decisive role. As far as infrastructures are concerned, the trend is clearly towards the cloud. Hybrid environments require close integration. This applies in particular if the systems come from different providers or are based on different IT architectures. Last but not least, IT security has to be considered. Protective measures must no longer relate to individual applications. Rather, a holistic concept is required that also includes external partners such as suppliers and customers. Experts expect that Security-as-a-Service will become more widespread in this area.
What Areas Does IT Architecture Cover?
The term IT architecture is broadly defined. It includes basic work, such as the development and support of IT development plans, as well as highly specific work that requires specialist knowledge of hardware or software components.
Specialized IT architects have the task of defining software architectures and system solutions and planning their implementation. This is done on the basis of existing processes. For this purpose, the IT specialists record the business structure and requirements of a company. They are also responsible for integrating new applications into the system landscape. They make sure that the implementation of new components has no negative effects and find solutions if difficulties arise.
For work on the IT architecture, existing knowledge about all IT systems used in the company is bundled. The IT architects create so-called IT development plans, which visually represent the IT system landscape of an organization. Often there are different perspectives with different abstractions and approaches for possible solutions. The aim of the development plans is to create transparency with regard to the current and future IT landscape and to prepare for subsequent implementation. A distinction must therefore be made between actual and planned development landscapes.
All plans and models are used for cross-departmental and cross-company communication. In addition, the management can be informed about the current situation regarding the IT infrastructure. It must be ensured that the development plans are always up-to-date. IT architects need the support of other IT experts such as software architects, business analysts, requirements engineers and developers. Last but not least, the IT architect derives the IT strategy, including the relevant IT services, from the corporate strategy. Thus it also fulfils an important task of Enterprise Architecture Management.
In summary, work on IT architecture touches on the following areas:
Definition of the IT strategy based on the business requirements
Creation and updating of IT development plans
Holistic representation of system interrelationships
Recognition of synergies in the IT landscape
Modelling of processes and IT architectures
Communication with decision-makers and those responsible for implementation, consulting
What should I pay special attention to when working on the IT architecture?
IT architects must draw a holistic picture of the company-wide IT architecture, which can then be broken down to different levels. Ideally, they therefore include not only all architectural levels, but also all organizational levels in the modelling for later implementation. In large companies, architecture frameworks are often used for this purpose. These are approaches for different phases of enterprise architecture management - such as design, planning, implementation and maintenance.
For work on the IT architecture, therefore, only specialists with distinct know-how in the areas of IT and business administration should be commissioned who are able to communicate with all organisational levels of a company. This is especially true for Enterprise Architects, who are often in contact with management. Employees can develop the necessary communication skills in special training courses. Due to a lack of neutrality or complex issues, external IT architecture consultants are also called in in some cases.
IT architecture training
Employees and managers from the IT environment have the opportunity to further their education in the form of IT architecture training. Appropriate training can provide a basic knowledge of IT architecture plans and international standards (e.g. TOGAF). The introduction of EAM (Enterprise Architecture Management) is also often discussed. The scope should also include the analysis of actual architectures and the definition of objectives. Current technology trends such as the cloud and hybrid infrastructures should also be discussed.