Alicia Brandau
"How do I make data available in a way that makes it reportable? SAP BW and analytics provide the right answers here."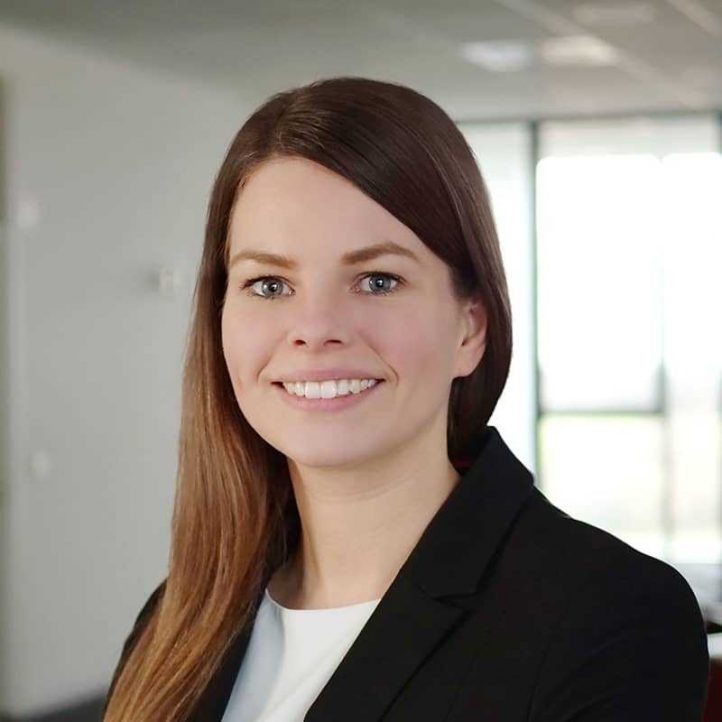 "How do I make data available in a way that makes it reportable? SAP BW and analytics provide the right answers here."
"If a number doesn't fit, I like to dive deep into the tables," says Alicia. With this remark, she reveals a lot about herself, about her passion for numbers and data, for example, but also about the persistence of tinkering with a problem until it is solved. She has always loved to "handle" dates and numbers, she adds, and therefore decided to study and pursue a career in which she can pursue this passion. After studying business administration in Bielefeld, Mainz and Warsaw, she worked for Hans Turck GmbH & Co KG and Fujitsu TDS. Subsequently, Alicia worked as Senior SAP BW Inhouse Consultant at ThyssenKrupp Industrial Solution in Essen. She joined GAMBIT at the beginning of 2020 and is working in the fields of Business Warehouse, Business Intelligence and SAP BPC. "What appealed to me about this task was above all the fact that I could help to build up the analytics area at GAMBIT", she says, "but also that the traveling activity is limited due to the remote work compared to other consulting companies". After work, Alicia likes to walk at home along the Phoenix Lake in Dortmund or through the Romberg Park in the south of the city. "But you can't do this without a running clock - after all, a lot of data accumulates when you run."
Alicia ist Senior Analytics Consultant bei SAP. Sie ist Expertin für SAP S/4HANA Eingebettete Analytik, SAP BW/4HANA und SAP BPC.
ALICIA'S FIELDS OF ACTIVITY
Sales Reporting for S/4HANA Greenfield Implementation
As part of an SAP S4/HANA implementation for a global company, Alicia developed and extended a sales reporting system based on S/4HANA embedded BW. She also created Fiori Reporting Apps.
Know what is and where to go
For a technology company, the senior consultant identified business-relevant KPIs and set up a KPI catalog. This was then implemented directly in SAP S/4HANA via CDS views.
Better analyses based on current data
For a production company, Alicia developed a reporting as well as the basis for planning within the SAP S/4HANA system for mapping financial and controlling key figures.
Acting with foresight through reliable planning
Within a SAP S/4HANA Greenfield project, Alicia managed the implementation of BW/4HANA in the FI and CO area. She was also responsible for the implementation of SAP BPC 11 for this stream.