Andy Breitrück
"I always try to think consistently from the customer's perspective and use new ideas to ensure that things go faster and better."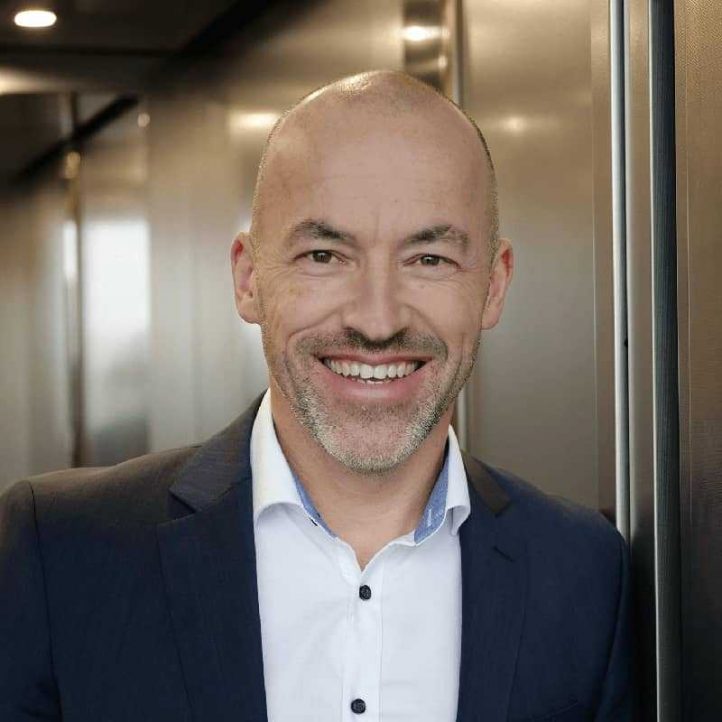 "I always try to think consistently from the customer's perspective and use new ideas to ensure that things go faster and better."
An "AI-based live coach for tennis" - admittedly this would be a somewhat unfair advantage over the opponent, but from a technological point of view it would also be incredibly fascinating. Andreas in any case is enthusiastic about the possibilities of artificial intelligence and likes to think about these possibilities - even if some ideas may seem unattainable or fantastic at first sight. "The fact that I dream of an AI tennis coach probably simply has to do with my former obsession with tennis," says Andreas. "And today I could definitely use some support on the court sometimes," he adds and laughs. The graduate physicist enjoys sports in general - whether it's tennis, hiking or skiing, or cycling over the heights of his home on the Bergstraße. But the father of three has also climbed many a mountain professionally: Andreas spent two decades in various positions at SAP, including several years as an expat in Moscow. Most recently, he worked as an Innovation Lead in Walldorf, where he also dealt with AI. Andreas has been working for GAMBIT since the end of 2019. As Head of Innovation Management he is a deeply human coach for innovation - for once without AI.

Andreas is Head of Product, Innovation & Pre-Sales Management. His work focuses on new strategies for SAP S/4HANA, value-added solution architectures and the use of state-of-the-art technologies such as AI.
ANDREAS FIELDS OF ACTIVITY
Plug and Play AI Wizards for SAP
Andreas supports Nooxit in the development of AI assistants for SAP. The assistants are the entry point for many companies to use artificial intelligence in operative processes.
Fewer mistakes, more success
Avoiding errors as far as possible means working more successfully. Because mistakes cost money and time. Therefore, Andreas deals with strategies to directly prevent errors with the help of technologies.
Who dares new things, will make mistakes
However, mistakes are part of every learning process. Because those who try things out and launch innovations make mistakes. It is therefore important to deal with these mistakes correctly - a culture of error.
More diversity creates added value
Understanding different views and experiences is the basis for new approaches. Beginners and lateral thinkers therefore enrich every team. However, the "ideal" team also needs experienced minds.