What advantages does the cloud offer for SAP S/4HANA?
The cloud relieves companies, makes them more flexible and faster.
Instead of having to operate its own IT infrastructure or take care of software maintenance, the company outsources the infrastructure and software "to the cloud".
It rents the necessary capacities and the software (for example as "software-as-a-service") and thus benefits from the generally lower costs and the significantly lower effort than with a local on-premise solution in its own data centre.
In addition, the company can benefit from the latest technologies and is thus always "up to date". Thanks to the quarterly SAP updates, SAP customers regularly and automatically receive the latest innovations - for example in areas such as machine learning and predictive analytics.
Cloud solutions are also often associated with the fact that companies can use the provider's standard solutions (best practices) and thus significantly simplify and accelerate many processes.
Depending on the requirements, however, this advantage can also be a disadvantage: Individual adaptations are less possible - for example with the public cloud variant - than with a classic on-premise solution, because the provider's predefined standard must be implemented.
The advantages of the cloud at a glance:
Lower investment and maintenance costs
Best practices for a variety of sectors and industries
Automation of business processes
Faster access to innovation
Faster introduction and high scalability of new business models
The different cloud options
Those who want to use a cloud have various options. The following solutions are available:
Public cloud solutions
All customers of a provider share the same hardware and network infrastructure, while the processing of data takes place in protected areas.
SAP refers to this cloud variant in its own portfolio as SAP S/4HANA Cloud or RISE with SAP S/4HANA Cloud. Earlier designations such as SAP S/4HANA Cloud, Essential Edition (Cloud ES), SAP S/4HANA Public Cloud or Multi Tenant Edition are no longer used.
Private cloud solutions
In this case, it is an exclusive cloud solution.
This variant combines the advantages of an on-premise solution with the advantages of a pure software-as-a-service solution. The software is operated by SAP or hosted by a hyperscaler.
SAP calls this solution RISE with SAP S/4HANA Cloud, private edition. Earlier designations such as "SAP S/4HANA Private Cloud" or "Single Tenant Edition" no longer apply following the rebranding by SAP.
The SAP S/4HANA Cloud, Extended Edition (Cloud EX), on the other hand, is still available and corresponds to the RISE with SAP S/4HANA Cloud, private edition. However, the RISE offering is not included here.
Managed private cloud solutions
This solution also combines the advantages of an on-premise solution with the flexibility and expandability of the cloud.
The crucial difference to the private cloud is that companies purchase the licences for SAP's software here and do not rent them, as is the case with a SaaS or software subscription solution.
Corresponding solutions are not operated by the company itself, but by an external provider such as SAP, which provides the infrastructure. SAP refers to this as SAP S/4HANA On-Premise managed by SAP (SAP HANA Enterprise Cloud).
Hybrid cloud solutions
The hybrid cloud combines private cloud and public cloud.
In the case of SAP, for example, companies can operate SAP S/4HANA via a RISE with SAP S/4HANA Cloud, private edition, but supplement the Business Suite with collaboration solutions or customer loyalty systems from a public cloud solution.
Multi-cloud solutions
A multi-cloud offers companies even more scope than the hybrid cloud.
The multi-cloud bundles the offerings and solutions of different cloud providers under one roof. This allows companies to use a variety of different services, software applications and infrastructures from different cloud providers in parallel and not have to commit to a single provider.
One example of a cloud platform is the T-Systems offering: The company offers the largest cloud hosting platform for SAP landscapes. Customers can choose between all cloud variants: Public Cloud, Private Cloud, Hybrid Cloud or Multi Cloud.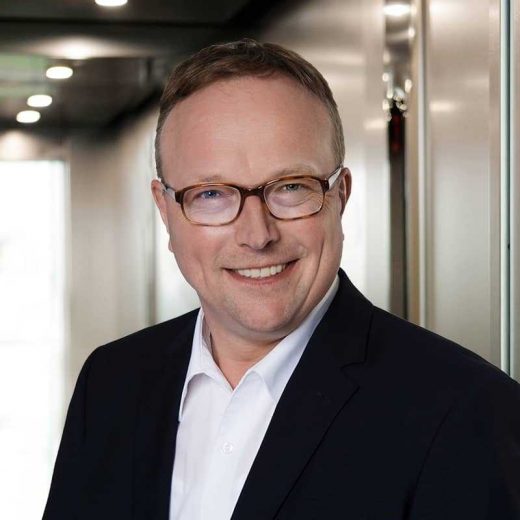 Meinolf Schäfer, Senior Director Sales & Marketing
Do you have any questions? I will be glad to help you.
+49 2241 8845-623
We are your partner for all questions and requirements around SAP. Contact us for a personal conversation.