The Difference Between SAP S/4HANA and SAP ERP
SAP S/4HANA differs fundamentally in several ways from the current version ofthe SAP ERP Business Suite. S/4" already makes a difference on the outside:The user interface SAP Fiori resembles conventional apps for consumers.Above all, it works role-based (there is no need to switch between differentscreens, among other things) and also for different end devices such assmartphones or tablets ("Any Device"). SAP thus simplifies the applicationconsiderably. Experienced users are able to operate the system almostwithout prior training.
But simplicity (as it is already expressed in the "S" for "Simple" in the name) isalso the order of the day elsewhere: because ERP systems are subject tonatural growth over time (e.g. through the addition of new applications), theircomplexity increases. However, this also means that there are often severalanalog functions for similar requirements - you could also say that certainrequirements are covered several times. With SAP S/4 HANA, however, the"Principle of One" now applies. There is now only one solution for everyrequirement in the entire S/4 system. And that also means less complexity.
With SAP S/4HANA, the separation between OLTP functions (OnlineTransaction Processing) and OLAP functions (Online Analytical Processing) isno longer necessary. The advantage for companies: Even complex analyses(e.g. for inventory monitoring in warehousing) are now possible in real time. Inaddition, certain applications (e.g. SAP Extended Warehouse Management)are now directly integrated into SAP S/4HANA. Previously necessary interfacesare no longer required; redundant data can be avoided. As a result, thesystem landscape is much simpler than before.
Another major difference is that the previous aggregation of data forbookings is no longer necessary. Aggregation means that data is presented insummarized form, i.e. in the form of compact data packages. In this way,data could usually be processed more efficiently up to now. The problem:Each new query required a new aggregation, because each aggregateddata package was specifically tailored to the one specific query. With SAPS/4HANA, SAP is taking a new approach: Instead of aggregating data intodata packages, the data is summed up into individual packages accordingto certain criteria. The advantages: more flexibility and speed in the analysisof the data.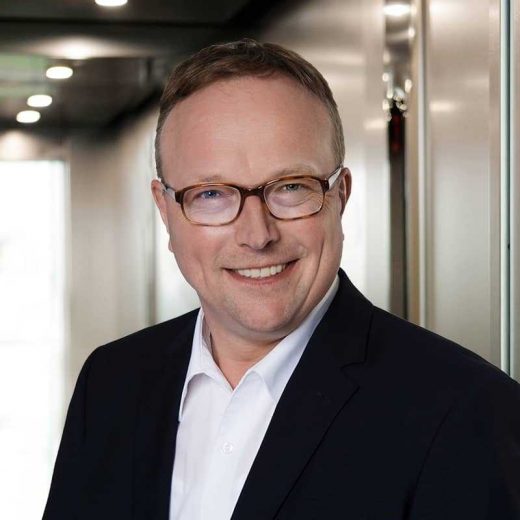 Meinolf Schäfer, Senior Director Sales & Marketing
Do you have any questions? I will be glad to help you.
+49 2241 8845-623
We are your partner for all questions and requirements around SAP. Contact us for a personal conversation.