What are the key features of SAP Analytics Cloud?
Evaluate data in real time, plan better across the organization, and perform predictive analytics - these are just some of the benefits of the SAP Analytics Cloud, SAP's cloud-based application for analysis, planning, and forecasting in a single application. The capabilities of the SAP Analytics Cloud can be divided into three areas: Business intelligence, planning and predictive analytics, and AI.
Business intelligence self-service capabilities allow you to consolidate and visualize data from different sources and then present and share it as a report. Through data connectors, users can access different data sources in all business areas in real time, regardless of the amount of data to be processed - whether on-premise or cloud, SAP Business Warehouse or SAP HANA, SAP S/4HANA or non-SAP applications. In addition, the SAP Analytics Cloud enables easy business reporting. Various filter and drill-down functions (navigation in hierarchical data) allow users to explore data and uncover relationships. These data and relationships can then be visualized. Ad hoc reports, functions for analyzing big data, and what-if analyses are already integrated into the application.
The SAL Analytics Cloud has - in addition to the Business Intelligence functions - numerous planning functions. These capabilities enable financial and operational plans to be created and linked together on a single platform. Modern technologies such as machine learning enable companies to plan "intelligently. The management of access rights allows companies to control access to sensitive data and also to set up reminders and alerts for team members, for example. Plans can be shared, discussed and agreed.
Last but not least, advanced technologies for machine learning and forecasting are available ("Smart Assist"). They often offer companies completely new insights at any level of detail: from data point to data model. These range from Natural Language Processing, real-time analysis, Smart Predict (recommendations based on historical data) to Smart Discovery (exploration of data using machine learning) and Smart Insights (linguistic and visual explanations of certain factors influencing a selected value). The range also includes Smart Transformations (suggestions for improving data models and cleansing data) and Smart Grouping (visualization of data clusters in scatter charts and bubble charts).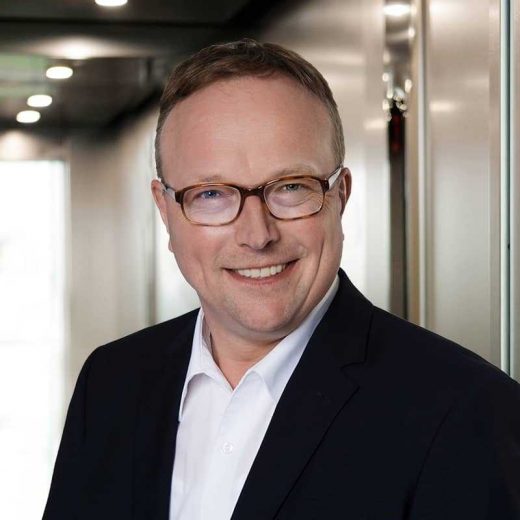 Meinolf Schäfer, Senior Director Sales & Marketing
Do you have any questions? I will be glad to help you.
+49 2241 8845-623
We are your partner for all questions and requirements around SAP. Contact us for a personal conversation.