Innovations: SAP S/4HANA Cloud 2102 Release
At the end of February 2021, SAP has published the latest release for the SAP S/4HANA Cloud. The release SAP S/4HANA Cloud 2102 delivers many new developments - a first overview of some highlights.
The first release for 2021 for the SAP S/4HANA Cloud
There are four releases per year for SAP S/4HANA Cloud - the first release in 2021 is now out, the SAP S/4HANA Cloud 2102 Release (YYMM). The next product updates for SAP S/4HANA Cloud in 2021 are expected to be released in May, August and November.

The release for the on-premise version, on the other hand, comes only once a year - usually in September or October. The next release will therefore (and according to the changed nomenclature of 2020) most likely be called SAP S/4HANA 2021 Release (YYYY).
Overview: Cloud Release 2102 for SAP S/4HANA
Compared to the last release, there are 713 changes to features and functions, 397 of which are new. In the area of finance alone, 92 new Fiori apps are available to companies with the new release.

The complete overview and further information on all innovations and changes can be found on the SAP website:

Some highlights of the SAP S/4HANA Cloud 2102 Release
Finance

A highlight from the finance area is the possibility of flexible assignment of accounting principles to ledgers. New customers can now - as long as they configure their systems with SAP Central Business Configuration - assign the required accounting principles to the respective ledgers.
Another new feature is the simulation cockpit for integrated financial planning ("Simulation Cockpit for Financial Planning in SAP Analytics Cloud"). With this tool, changes in planning can be simulated, for example an increase in sales quantity or a reduction in prices. With the help of the simulation, users can see how changes affect the most important key figures.
Also new in Finance: SAP Financial Compliance Management. With this function, companies can identify compliance risks. In addition, these risks can be minimised by setting up appropriate control mechanisms.
Manufacturing & Supply Chain

In the area of predictive material and resource planning (pMRP), companies can now define flexible constraints with the "Define Flexible Constraints" app. These constraints can be created, maintained and used for multiple materials and production lines. This facilitates the consideration of constraints in medium- and long-term planning.
Optimum stock quantities at all times - the new app "Projected On-Hand Alerts" helps to fulfil this requirement. With its help, material shortages can be monitored precisely.
In the SAP Fiori app "Manage Work Center Capacity", a flexible time horizon can now be set - an offset value before and after the current date to better narrow down searches.
Sales

With the app "Create Sales Orders - Automatic Extraction", customer orders can be created from PDF files. With the new release, users can now simulate order creation in the app and view the results. Based on user-defined logic, certain sales order request fields can also be overwritten.
The SAP Fiori app "Create Sales Orders" has been extended at header and item level.
Sourcing & Procurement

In the requisition area, approvers can now communicate with requisitioners in case of queries before approving or rejecting a requisition.
Service

New in the service area are subscriptions for usage-based business models and the integration of SAP Subscription Billing. With the help of the innovation, users can create subscription services and sales and service products in a single order.
In Service Contract Management, users can now configure a service contract item with extended variant configuration.

Governance, Risiko und Compliance (GRC)

With the new SAP Financial Compliance Management, financial transactions and processes can now be monitored fully automatically and continuously. In addition, companies can document relevant processes and set up checks and controls.
Administrators benefit from a newly designed process and a redesign of the access certification service. With the help of a new app, they can create, edit and submit certification campaigns.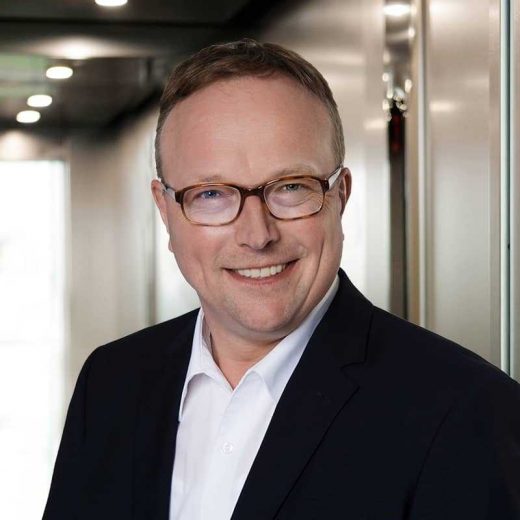 Meinolf Schäfer, Senior Director Sales & Marketing
Are you interested in the SAP S/4HANA Cloud?
+49 2241 8845-623