Highlights of the new SAP S/4HANA Cloud 2011 Release
The latest release for the SAP S/4HANA Cloud is here! SAP released the SAP S/4HANA Cloud 2011 on October 28, 2020. The new release again brings many innovations and improvements.
Four releases for the SAP S/4HANA Cloud in 2020
SAP has now released the fourth and last release for the cloud in 2020 - the SAP S/4HANA Cloud Release 2011 (November). Previous releases this year were 2002 (February), 2005 (May) and 2008 (August).
What is new? The new 2011 cloud release for SAP S/4HANA
With the November release for SAP S/4HANA Cloud, companies can once again take advantage of many new functions - a total of 646 changes compared to the 2008 release, including an impressive 293 new features.

You can find a complete overview of all new features at help.sap.com: What's New in SAP S/4HANA Cloud 2011 or - here interactive with a selection function - at help.sap.com: What's New Viewer – SAP S/4HANA Cloud. Further information on some of the highlights of the 2011 release can also be found at blog.sap.com: Highlights of the Highlights of the SAP S/4HANA Cloud 2011 Release (November 2020).
Some news and changes of the SAP S/4HANA Cloud 2011 release
Finance
In finance alone, companies can use 39 new Fiori apps - from apps for cost management to new apps for the SAP general ledger.
Among other things, SAP provides the two new apps "Process Receivables" and "Manage Dispute Cases". These apps enable companies to improve their debt collection and dispute handling.
Manufacturing & Supply Chain
If a product is no longer available, the system now automatically suggests an alternative - for example, a new version of the product. This function is available in the Available-To-Promise area. The substitution of products can be managed with new Fiori apps.
In quality management, a new function ("Defect Category") now allows defects to be analyzed on the basis of defect categories.
Sales
A customer should receive a credit note? With the new release, companies now have an SAP Self-Billing Cockpit (based on the SAP Business Technology Platform) at their disposal, with which credit notes can be managed efficiently and clearly.
SAP has improved the performance of some CDS views for data extraction with the new release: data extraction for sales document items, data extraction for the pricing element of a sales document item and data extraction for sales document schedule lines.
Sourcing & Procurement
How do the suppliers of a company perform? Following the 2011 upgrade, buyers can now measure supplier performance in a variety of real-time metrics - and provide the results to suppliers with the "Supplier Evaluation Score Output".
Service
A maintenance of plants or machines is usually carried out regularly. Companies can now plan and organize such recurring services better and easier with a new business scenario.
Configuration
SAP is introducing SAP Central Business Configuration as the new configuration environment of the SAP S/4HANA Cloud. SAP Central Business Configuration can be integrated into SAP cloud products. It supports the scoping, configuration, implementation and maintenance of SAP cloud projects.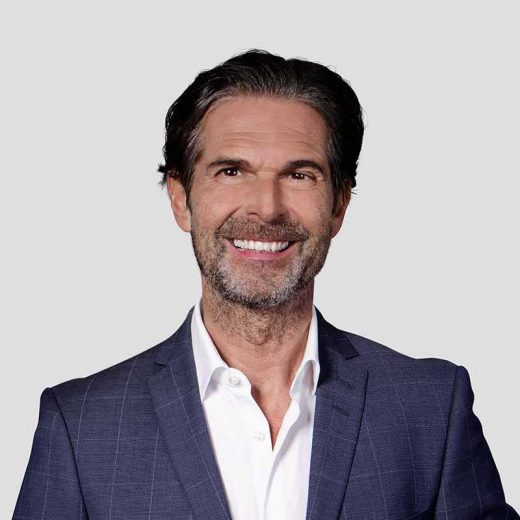 Thomas Pasquale, Managing Partner
Do you have any questions about SAP S/4HANA Cloud? Please feel free to contact me.
+49 2241 8845-637