SAP S/4HANA Release 1809
Every year again: following the annual rhythm, SAP has released the new SAP S/4HANA version. What's new with SAP S/4HANA Release 1809?
In the new on-premises release, industry customers will find a number of useful best practices that will make it much easier for them to implement ERP solutions in specialized industries and application areas. Instead of having to develop new functions, SAP provides them with many scenarios that have been tried and tested in practice for years as ready-made industry solutions.
Almost all business processes are upgraded with the new release. The following is a brief excerpt:
The integrated transport management (TM) is available in SAP S/4HANA On-Premises 1809 in the same development options as under anyDB and can be executed in parallel with other S/4 stacks or SAP ECC systems. All functionalities of the previous module are now available in S/4 for the logistics industry in the same way as before.
Release 1809 enables building and load optimization for mixed pallets, which should lead to a reduction in transport costs, and is integrated into the new SAP Logistics Business Network. One of the first functions available here is forwarding agent settlement.

In the new release, Financial Accounting offers significantly improved functions for the processing and analysis of financial data. They enable CFOs to further develop business strategies while efficiently executing operational tasks. Consolidation functions in SAP S/4HANA Finance ensure greater transparency from data entry to the consolidated financial statements. Automated processes support goods and invoice reconciliation and accrual accounting, while predictive functions provide a more accurate forecast of financial performance. Treasury departments can use new analytical dashboards to gain deeper insight into critical areas such as currency and interest rate management.
In Customer Management, additional sales processes have been added to the service processes with Release 1809 and additional user roles have been added with S4C_SLS_EMP (sales employee) and S4C_SLS_PRO (sales). Overall, the CRM functionalities were expanded and activities, leads, opportunities and orders can now be created via the web user interface.
In the area of supply chain management, advanced "Available-to-Promise" now offers alternative-based confirmations as an important function. You can also calculate the non-reserving availability of contingents.
Analytical insight and exception rules for billing and invoicing companies in the utilities industry
Improved season management in the retail and fashion industries
In procurement, purchase requisitions can be sent via a central contract management hub.
Detailed capacity evaluation and adjustment for MRP controls in the field of digital manufacturing
Technical object damage analysis, lists for tasks and processes in asset management
In the area of Sales & Distribution, the new release simplifies the creation of sales orders and allows split analyses to be carried out in sales settlement and invoicing.
New predictive analytics and machine learning capabilities to support decision making in inventory management
Key figure analysis for data from quality management, options for recording and monitoring in complaints management
Extended warehouse management with unique item identification
Multi-level variant configuration and CPQ classification in R&D/Engineering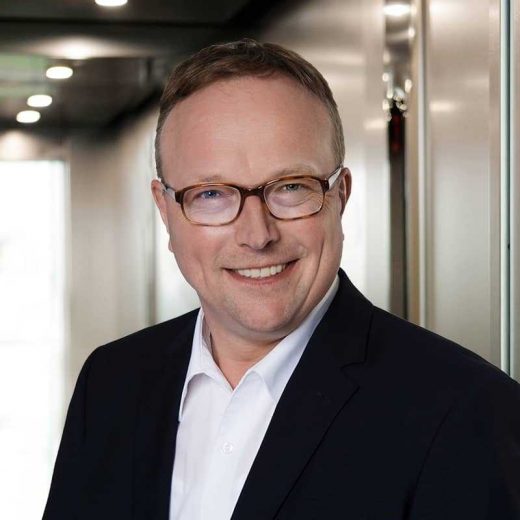 Meinolf Schäfer, Senior Director Sales & Marketing
Do you have any questions? I will be glad to help you.
+49 2241 8845-623
We are your partner for all questions and requirements around SAP. Contact us for a personal conversation.