Denise Altrock
"Whether for financial closing or cash management, SAP S/4HANA Finance provides companies with all data and figures in real time."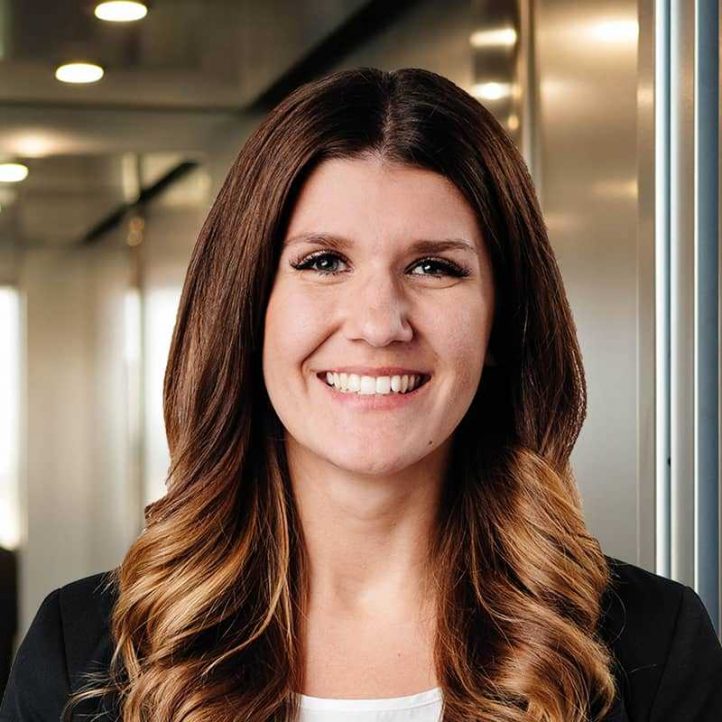 "Whether for financial closing or cash management, SAP S/4HANA Finance provides companies with all data and figures in real time."
As a fan of Borussia Mönchengladbach, Denise was immediately clear: "You'll definitely be part of the action! At the beginning of the Corona crisis, a fan initiative had had the idea of having fans put up cardboard stand-up doubles in the stadium. That way, the foal fans could at least be present as cardboard comrades during the ghost games in the stadium. Over 22,000 fans took part - and Denise was one of them. "Some of the proceeds were also for a good cause - I was happy to participate," says Denise. The other team, which plays a major role in the life of the SAP consultant, has nothing to do with soccer - it is the team of GAMBIT. Already during her studies of business administration at the University of Siegen with the focus on controlling she completed a three-month internship at GAMBIT - and then joined the company as Associate Consultant after her graduation. That was in 2015. Today, as Senior Consultant, the business economist is specialized in finance and controlling. As FI consultant and FI sub-project manager she has already worked for companies in numerous, also international projects. After work, she keeps fit in the gym or goes on vacation to countries like Thailand, Japan or the USA. After the end of the campaign, she picked up her cardboard friend with her portrait in the stadium - it is now on her shoe cabinet as a souvenir.

Denise is a senior consultant in the area of SAP Finance. When it comes to SAP S/4HANA Finance, her areas of expertise include payment services, financial reporting and SAP Central Finance.
DENISE WORKING AREAS
Pre-Study Central Finance at a DAX 30 company
What are the benefits of Central Finance and how would the implementation and planning of the rollouts take place? As SAP Senior Consultant, Denise was involved in the strategic analyses of the preliminary study.
SAP S/4HANA Greenfield Implementation
For a Swiss company the GAMBIT experts developed a template for a production company. It is rolled out in 30 countries. Denise took care of the FI/CO area as sub-project manager.
SAP S/4HANA at GAMBIT
GAMBIT also works with SAP S/4HANA. Denise makes sure that all processes run smoothly from A to Z. She is the expert in the area of finance and also supervises the process Order to Cash.
A clever solution for your finances
With SAP Central Finance, companies can keep track of their finances at all times - even if they use multiple SAP or non-SAP ERP systems.