S/4 HANA preliminary study: Our offer for SAP ERP customers
Tackle the switch to SAP S/4HANA now
Many ERP systems cannot simply be technically converted to SAP S/4HANA. Therefore, companies should immediately start with the changeover. GAMBIT helps you to find the appropriate way.
Are you looking for someone who knows what's important?
Before you start, you need to clarify basic questions - such as costs, the operating model or risks. Your operational and strategic goals are particularly important, not just technical feasibility.
Comprehensive analysis, transparent procedure
Tell us what is important to you and what you want to achieve with SAP S/4HANA. Then we will develop a suitable roadmap with you: individual, goal-oriented and capable of making decisions. And always transparent.
From start to finish - with an experienced partner
GAMBIT offers an end-to-end procedure model for your changeover to SAP S/4HANA - from planning and preparation to application management. And what can we get going for you?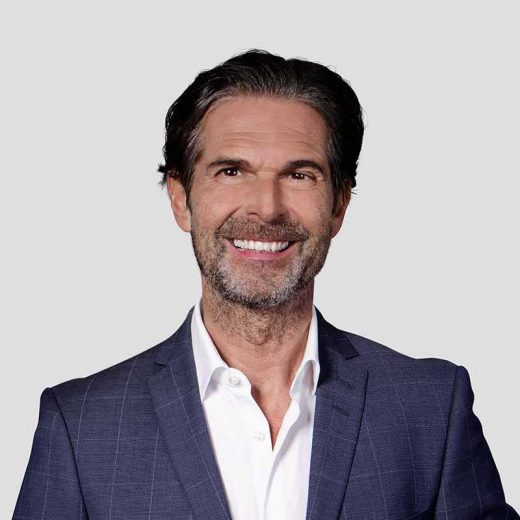 Thomas Pasquale, Managing Partner
In search of the right way?
+49 2241 8845-637
Why SAP S/4HANA?
Migration to SAP S/4HANA is essential for companies. And it is worth it, certainly for your company as well.
After all, the introduction of SAP S/4HANA is a project that is much more than "just" an IT project or just a change from "old" to "new". The introduction is not just an upgrade or update.

SAP S/4HANA is a completely new product, the new digital core - the basis for the successful development of your company.
SAP S/4HANA brings measurable added value throughout the company.
The new ERP software suite from SAP simplifies and improves your business processes.
SAP S/4HANA creates opportunities that were previously unthinkable - for example, in the area of analysis.
With S/4HANA, you are ideally equipped to meet the challenges of digitization.
But the changeover is complex, requires considerable investment and has a number of pitfalls. Many ERP systems cannot simply be technically converted to SAP S/4HANA.
Correct preparation is therefore a key success factor if the changeover is to produce the desired results. GAMBIT can help you to find the right time for the changeover and the right way.
Do you want a smooth transition to SAP S/4HANA? Find out more about the possibilities of SAP Central Finance.
Your Way to the SAP S/4HANA Roadmap - with GAMBIT
We at GAMBIT can offer you valuable support when changing to SAP S/4HANA. There are three main reasons for this:
You benefit from our 25 years of experience and the high SAP expertise of our more than 200 employees.
We are an SAP Gold Partner and SAP-certified.
And: We have already mastered several SAP Roadmap and S/4HANA projects - for customers from medium-sized businesses and industry.
The start - with a preliminary study for the SAP Roadmap
The development of the appropriate roadmap - we are talking about the preliminary study for SAP S/4HANA - is not just about technical issues.

Anyone who starts and plans a roadmap and implementation of SAP S/4HANA should always think fundamentally about his strategy, costs or risks.

A good preliminary study therefore provides conclusive answers, especially to the questions of top management - in other words, answers to the questions of those who ultimately decide on a project like SAP S/4 HANA.

As part of our preliminary study on the road to the SAP Roadmap, we therefore focus on the following six aspects in particular:
Strategy (Fit/Gap and Proof of Concept)
Target system and design of the target landscape
Risk mitigation
Effort and costs
Changeover scenario and roadmap and
Project Organization
By devoting ourselves to these areas of investigation, we will find the answers together with you that a decision-maker-oriented preliminary program for SAP S/4 HANA should definitely provide. After all, what good is a sophisticated changeover program if it does not fit in with the operational and strategic goals and development of your company?
With a view to the optimal implementation variant for your company, it is explicitly not only about technical feasibility or technology, but also about the best mix of answers to the questions of top management.

At the end of the analysis, the decision can be made for greenfield as well as for conversion, for an on-premise solution as well as for the cloud. We provide the overview that you need now. At the end of the pre-project you will have a roadmap that you can start with immediately.
Our GAMBIT Activate Plus Process Model
Basically, GAMBIT offers an end-to-end procedure model to implement SAP S/4HANA. It comprises the five phases "prepare", "explore", "realize", "deploy" and "execute" - thus, it ranges from planning and preparation to application management.

The first phase corresponds to the preliminary study, phases two to five form the implementation program. We have further developed the SAP Activate method. We speak of the GAMBIT Activate Plus Methodology.

At the beginning of each project there is a thorough project preparation - the phase "Prepare". The preparation (or preliminary study) serves the purpose of an in-depth analysis and should clarify whether the SAP S/4 HANA project is generally feasible. The results of this analysis then form the SAP Roadmap. The roadmap serves as a basis for implementation.
Roughly speaking, the preparation phase can be divided into three blocks.
First, we translate the targets and actual processes in SAP S/4 HANA.
Then we design the target landscape and carry out a fit-gap analysis.
Then we plan the project in detail.
The three blocks in turn consist of individual building blocks or modules which we can adapt to your needs, wishes and challenges. Every company is different. We adapt to this.

In order to be able to adapt the project to your requirements and ideas, we rely on maximum flexibility in preparation.

The setup of a demo system or the detailed fit/gap analysis, for example, can take place in the pre-project, but does not have to. If you wish, these modules can also be implemented later in the implementation project. In this way you can - if you wish - save time and costs.

All in all, the pre-project - and thus the path of the SAP Roadmap - at GAMBIT comprises twelve modules which usually follow each other:
Strategy (interviews, etc.)
Processes in the company (expert interviews, document analysis, etc.)
Match with best practices (identification of gaps and topics with deep dive relevance, etc.)
Development of a demo system (transfer of representative data, where necessary)
Live demo in the demo system ("Guided Walk-through", creation of a back-log list, etc.)
Fit/Gap and gap classification (Quick Scan)
Design of the target landscape
Roadmap (go-life scenarios, etc.)
Project organization (role allocation, decision paths, etc.)
Cost calculation (backfill, licenses, etc.)
Strategy for minimizing risks
Presentation of results and recommendations (next steps)
Do you have any questions about the details or about our roadmap offer in general? You would like to get to know our GAMBIT Activate Plus Process Model? You are already one step ahead - and want to implement with GAMBIT, e.g. according to the greenfield approach?

Whatever it is, we are at your disposal at any time!
We always keep your business in view

In the area of SAP S/4 HANA, GAMBIT supplies "everything from one source" and shows its customers ways to a modern IT architecture which is in line with the strategic and operative goals of the respective company - from the necessary preliminary projects to licences and application management.
In addition to implementation, we also offer you a suitable licensing model and continue to look after your SAP system after implementation.
We bring technology and business together - and turn your IT project into a project which will advance your entire company in the future.

GAMBIT now paves the way for you to the appropriate SAP Roadmap for SAP S/4HANA. Our process model is well thought-out, has been tested several times and is always individually tailored to the needs of our customers.
Successful project partners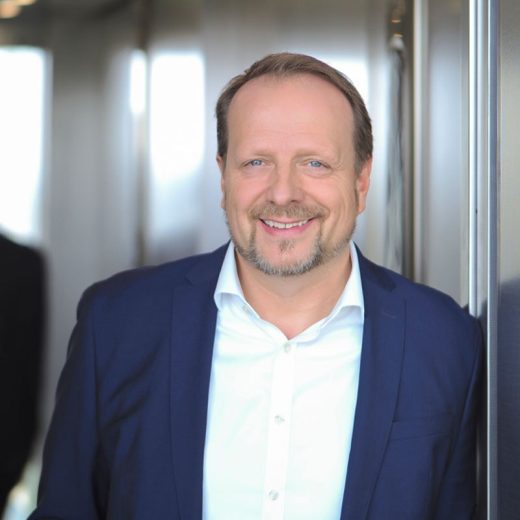 Matthias Müller, Senior Sales Executive
Do you have questions about your SAP S/4HANA Roadmap?
+49 2241 8845-622
You cannot simply convert your current SAP landscape to SAP S/4HANA? Talk to us - together we will find the right way for you!