Our individual SAP AMS - for your requirements
Start green, stay green!
Have you implemented SAP S/4HANA according to the greenfield approach - close to the standard and best practices? Then we will now make sure that your applications remain "green", as young as on the first day!
Together we are good!
Do you have SAP experts in-house? Outstanding! However, you should not do without external know-how and insights into best practice processes. We are your strategic partner for SAP AMS!
How to keep your company innovative
Which innovations are there, which could be relevant? And how can SAP S/4HANA be further developed? We know this and tell you proactively - and you decide what is important to you.
You have questions or wishes?
In this article we have compiled the most important information about the new approach of GAMBIT. You do not want to read now, but rather prefer a personal contact? We are gladly there for you!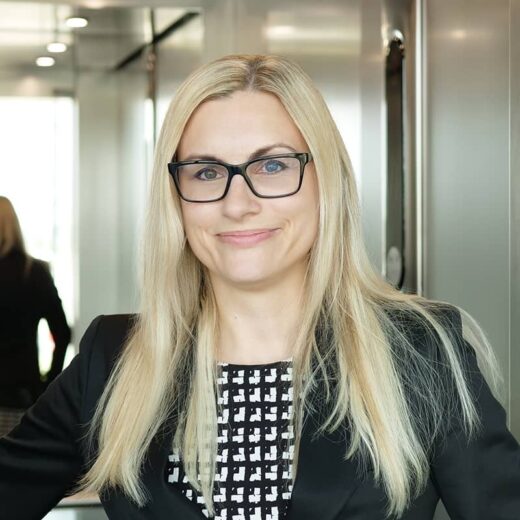 Nadine Burghardt, Senior Executive Consultant
Do you have any questions? I would be happy to help you.
+49 2241 8845-616
We are your partner for all questions and requirements concerning SAP. Please contact me for a personal conversation.
The conventional way in SAP AMS - and its disadvantages
Traditionally, SAP Application Management Services (SAP AMS) consists of a vertical, multi-stage process. It starts with the user in the business department of the company, continues with internal IT experts and ends with support from external experts and maintenance partners.
If a problem occurs, depending on the complexity of the problem and the size and positioning of the company in IT, it is passed from bottom to top step by step from employee to employee and then solved sooner or later.
This conventional, classic approach to application management has its advantages. It has therefore long been the method of choice for companies.
Requirements for a modern SAP Application Management Service
In recent years, however, the role of IT in companies has changed dramatically - and with it the demands on SAP Application Management.
The basic rule is that innovation cycles for digital applications have become shorter and shorter in recent years - and the pace is continuing to increase. In addition, new and increasingly digital business models are emerging in companies, which in turn place new demands on IT.
As a result, applications and applications must now be permanently adapted and kept up to date with the latest technological developments - and this must be done faster and faster, and preferably also more cost-effectively than before.
Moreover, it often takes far too long to solve a problem that arises. This is an unsatisfactory and risky situation for companies that depend on a perfectly functioning IT. If IT tickets with urgent tasks today sometimes even "celebrate birthdays" it is clear: No company today has that much time left!
Last but not least, over the years most companies build up knowledge silos of individual specialists for their applications. This also involves an enormous risk for the business processes: If these employees go on vacation, retire or even change the company, there is no longer any contact person for certain internal solutions.
An overview of the disadvantages of classic SAP AMS:
High total costs across all levels
High "critical mass" in the staffing of internal organizational units
Know-how silos on all internal levels - there is a high risk of loss of knowledge when employees leave the company
Long solution times for cross-level problems and questions
Complex contract regulations
Service Level Agreements (SLA) are often undermined by responsibility gray areas
It is therefore clear that new approaches to SAP application management are needed to enable companies to meet today's requirements for functioning, reliable and up-to-date IT.
This is how SAP maintenance and SAP AMS works today!
In view of the changed framework conditions GAMBIT has now launched a fundamentally new SAP AMS - a customized service which goes far beyond the classical user or application support.
The approach is primarily intended and suitable for those companies which decide for a greenfield approach when implementing SAP S/4HANA or whose ERP systems are already close to the SAP standard.
Especially for these cases the consultants and experts of GAMBIT Consulting have now fundamentally redefined the SAP Application Management Service:
for more speed in the processes,
for an anti-aging of the entire IT and
for continuously higher performance, throughout the entire life cycle of your SAP S/4HANA system
The new service of GAMBIT for SAP Application Management is based on three pillars.

1. Increased speed through live communication
The first pillar of our SAP AMS stands for a new, service-oriented way of communication - away from a vertical level approach and towards a live community network.
In this network, all participants can communicate with each other - without having to consider the rigid vertical structures of the previous approach.
Various channels are available for communication: from videoconferences to expert talks, from live chats to conventional hotline calls. In addition, GAMBIT provides a wide range of information in a video and learning channel to solve the most common problems.
If a user or key user has a problem, he does not turn to the next higher level as before. Instead, he or she uses Live Support to solve an IT ticket which - once analyzed - is routed via the shortest route to the appropriate point in the service network, where the task can then be processed and solved as quickly as possible.
Your advantage: Due to the Live Support of GAMBIT - and the associated shortening of the communication channels - arising difficulties can be solved much faster and more flexibly than before.
2. Anti-aging through proactive lifecycle and innovation management
The second pillar of the GAMBIT service concerns the lifecycle and innovation management - for applications in the application operation which are always up-to-date and therefore do not age if possible.
On the one hand, the GAMBIT experts in Lifecycle Management therefore continuously and proactively take care in coordination with you that your SAP S/4HANA system is always up-to-date.
For example, they make sure that all updates, further developments and new versions of an ERP software are installed as quickly as possible. To be able to guarantee this service, the experts proactively analyze all scope items, for example.
The second component for the anti-aging of your systems is SAP AMS Innovation Management.
Our experts provide you with external knowledge about innovations and developments. They also provide you with insights into best practice processes in other companies. In a regular dialog, they make suggestions for further developments - and you can decide whether these topics are relevant to your company.
Your advantage: In this way, your business processes are continuously improved and kept up-to-date. Even over longer periods of time, your applications will remain at the "Technical State of the Art Level" - as up-to-date as when they were introduced!
3. Continuous improvement of performance
The third pillar of our service: an improvement in performance and a continuous reduction in the number of cases (and thus in requests for help and costs).
These goals are achieved through proactive and continuous monitoring of performance and targeted improvement measures.
For this purpose, GAMBIT provides its customers with two instruments as a service
On the one hand, companies can use a performance cockpit.
This means a graphical user interface with which users can always keep an eye on and control the performance of their respective application. Early warning indicators point out possible difficulties in time; the system also makes specific suggestions for improvement.
Secondly, companies are given access to an SAP AMS Lounge.
This is a forum for exchange with other members of an exclusive GAMBIT AMS network. Regular meetings of experts and "lessons learned sessions" offer a lot of space for exchange and discussion with like-minded people and our specialists.
Your advantage: The applications of your SAP S/4HANA system do not lose performance, but they even become more and more powerful over the years - because together with you, we continuously and early on turn the right screws.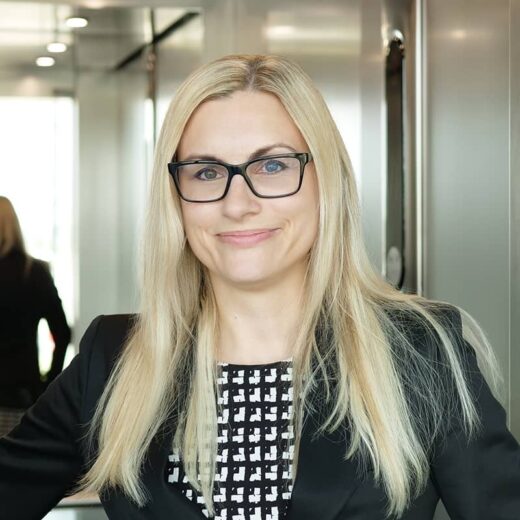 Nadine Burghardt, Senior Executive Consultant
We take your SAP application management to the next level!
+49 2241 8845-616
Our SAP AMS offer - individually tailored for you
Take advantage of the new approach to SAP Application Management Service now. Trust our expertise and experience now.
We are your strategic partner when it comes to SAP AMS.
Rely on our new approach to SAP AMS, which allows us to keep your applications always up-to-date and powerful - on-demand, flexible within Service Level Agreements (SLA) and in close "live dialog" with your experts.
We also offer you a simple pricing model that allows you to remain 100 percent flexible. For example, you have the option of booking certain usage quotas and using them flexibly.
Our approach does not require you to make an "either-or" decision. You can continue to use the valuable skills of your team - and at the same time benefit from the experience and knowledge of our experts.
We are your strategic, certified partner for SAP AMS
Through our SAP Application Management Service Portal, we have been supporting customers worldwide - for more than two decades. And we do not stand still.
When times change, we break new ground together with you - for the best possible and up-to-date support of your applications under SAP S/4HANA, for optimal business processes and your operational success.
Do you rely on a modern IT architecture with SAP S/4HANA - 100 percent standard and best practices? Do you consciously choose the greenfield approach in order to be able to make the best possible use of your opportunities in the future? Then you should not do without a modern solution with SAP AMS!
You, too, can now benefit from the new approach of GAMBIT for SAP AMS. You do not know exactly where you stand? You are welcome to request our free analysis sheet first. It does not cost anything - but it provides a lot of clarity about your IT situation.
By the way, GAMBIT has the certificate "Partner Center of Expertise" for the area of support and maintenance. Due to this we can offer you - besides the sale of licenses - also SAP Enterprise Support.
Do you have any further questions about our services and would you like to have a personal conversation? Feel free to contact us - our consultants are there for you on all channels!