Change Management: Mastering Change
The scale of the transformation brought about by SAP S/4HANA is enormous. Our proven methods in change management reduce the risk for your project and your operational work. Targeted and sustainable!
This is how change succeeds with GAMBIT
Individually tailored
Every company is different. That's why change management must be set up differently in each case - individually tailored to the people in the company. We bring the right tools and methods.
Agilely managed
Change management often fails because the coordination of measures takes too long, which hinders implementation. We therefore coordinate the measures early on - and thus act agilely in the project and always at the right time.
Close to practice
None of our measures are meaningless, but have a direct impact on the success of the project. We do not keep lists as an end in itself, but analyze and deal with all emerging change issues in a very concrete way.
Sustainable - with help for self-help
We empower those responsible so that they can manage and complete many tasks in the project themselves - even after go-live. This is particularly important because the release cycles and innovations are increasing massively.
Start early with change management
Every SAP S/4HANA project brings with it various challenges. These must be overcome by the project team and the entire company. However, these challenges by no means come unannounced and can be easily solved at the right time.
Especially when companies opt for a greenfield approach with the strategic goal of standardizing processes, massive changes occur within the company.
And even when the switch to SAP S/4HANA is designed to be as simple as possible, changes always occur: For example, some SAP products become obsolete, so the company has to switch to new solutions.
Companies often underestimate change management
Basically, the transformation that an SAP S/4HANA project entails for a company is all too often completely underestimated - this is shown by many statements and reports from companies when they are asked about the biggest stumbling blocks after their project.
The consequences are sometimes devastating:
It is not uncommon for the project budget to be overdrawn.
Employees are dissatisfied and demotivated.
The operational business does not run smoothly after the go-live.
At best, companies can get the poorly performing business back on track with an intensive hypercare phase, but the bad mood of the employees and the damage to the corporate culture remain.
So what to do?
The difficulties can be avoided above all if the topic of change management is put on the agenda as early as possible in the planned SAP S/4HANA project.
Early here ideally means
already in the preparation phase of the implementation project or even
even in a preceding preliminary project (roadmap project).
One thing is certain: The earlier companies take care of change management and the earlier and better the project staff and the organization are prepared for the project in this way, the easier it will be to get started and work together.
5 of the biggest mistakes in change management - and possible solutions
A S/4HANA project should not be implemented without well thought-out change management. The transformation in the company that accompanies the change has the potential to cause entire projects to fail. Here you can learn more about the biggest stumbling blocks in dealing with change management and ways to avoid them.
1. Too slow concepts and wrong timing
Many change management concepts already fail when it comes to the methodical approach to an SAP S/4HANA project. For example, only a few methods take into account the agility of such a project and the dynamics of innovations within the processes.
Companies should therefore coordinate all change management measures with all stakeholders before they are implemented.
In this way, the selected measures can be used effectively, agilely and at the right time in the project.
2. Disregard emotions and avoid mistakes
When well-rehearsed ways of working and processes have to be let go, this challenges many people emotionally - especially when years of working time have been invested. It is not uncommon for defensive reactions, fears and worries to arise.
Good preparation of the change process and early communication in the project about possible changes are therefore indispensable.
Companies should also deliberately build up an open error culture and consider how to deal with errors and what communication they choose in the event of errors.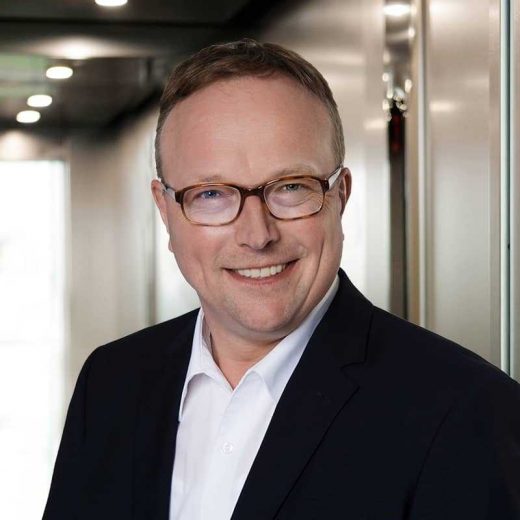 Meinolf Schäfer, Senior Director Sales & Marketing
Do you have questions about change management? I am happy to help.
+49 2241 8845-623
3. Only consider systems instead of people
Many change management approaches are highly analytical and systems-based.
They are therefore ineffective for an SAP S/4HANA project because they do not sufficiently focus on people and their concerns and uncertainties regarding the changeover.
For this reason, for example, a stronger focus on interpersonal issues and a direct contact person are helpful and effective.
For larger projects, a change management team made up of different departments and responsibilities provides support.
4. Too little communication and no follow-up
Companies often assume that information given once is automatically understood and internalized by everyone involved. However, this is not the case - especially not with more complex topics.
For this reason, companies should always rely on multiple communication cycles, reminders and opportunities to look up information.
It is also important to regularly check whether all stakeholders actually have all the information that is relevant to them.
5. Assumption: Seen is learned!
In the project phases, the focus of the participants is usually not on learning, but on discussing processes, assessing functions and finding errors. However, this is not enough to learn new knowledge properly - for this, above all, focus, overview and practice are needed.
Companies must therefore provide suitable formats - such as modern e-learning tools with videos or even quiz elements - and allow sufficient time for learning in the project.
The format of the training must allow topics to be repeated and practiced several times in peace and quiet, and this must also be demanded of the trainees.
Put change management in the spotlight!
It is very important to remember that change management measures cannot simply be made up. There is no second chance here.
Starting change management only within a project crisis requires significantly more effort and delivers worse results.
It is therefore essential for companies to deal with the topic as early and as comprehensively as possible if an SAP S/4HANA project is planned.
This is how we support you in change management
You are looking for a partner who can help you
get a real overview of the upcoming transformation,
prepare your organization properly for the challenges in the project,
give everyone a clear idea of the goals to be achieved in the project,
make innovations and new features transparent,
set up digital training and e-learning structures,
provide individual support for change-related challenges
establish a sustainable change structure in the company?
Contact us - together we will find the best solution for your project!
Nina Könsgen, Head of Change and Education Management
Change management is a key success factor. Let's do it!
How we get together
Would you like to know more about our services and get to know us better? Then choose the way that suits you best here.
1. Do you prefer to write?
Fill out the contact form below - we'll get back to you within one business day at the latest.
2. You want to talk to someone?
Call us and tell us what you have in mind. You can find the phone number below.
3. You want an appointment directly?
Book here directly a 30-minute appointment by MS teams for a first consultation.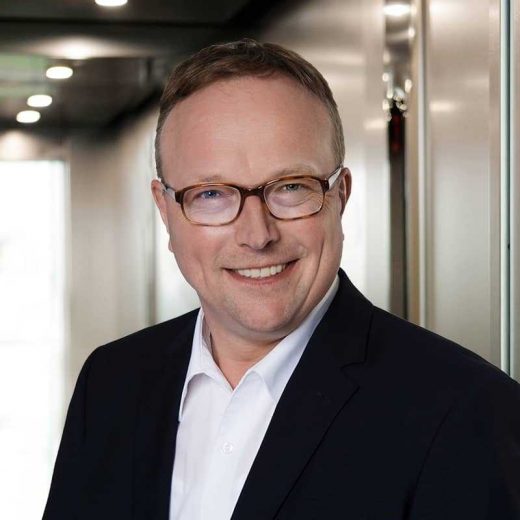 Meinolf Schäfer, Senior Director Sales & Marketing
Let's talk about your project!
+49 2241 8845-623