S/4HANA Cloud: Digital success with air support
The SAP S/4HANA cloud is the step towards the intelligent enterprise. Benefit from greater efficiency, lower costs and a higher innovation rate. We are happy to advise and support you!
Your chances with the Cloud - and GAMBIT
Which solution may it be?
Whether public or private cloud solution - those who rely on the cloud and SAP have many options. GAMBIT helps you find the best offer for your goals.
All services from a single source
Are you thinking about the cloud for the first time? Or have you already decided on a cloud variant? Either way, GAMBIT supports you in all phases of planning and implementation.
Ask a Specialist
The move to the cloud needs specialists. GAMBIT is such a specialist - certified, experienced in dealing with methods and models and an official SAP Cloud Partner. What else do you need?
Is the cloud superior to an on-premise system?
The cloud has immense advantages. But on-premise still has its advantages too. You want to make a decision now for the future of your company? We will be happy to help you!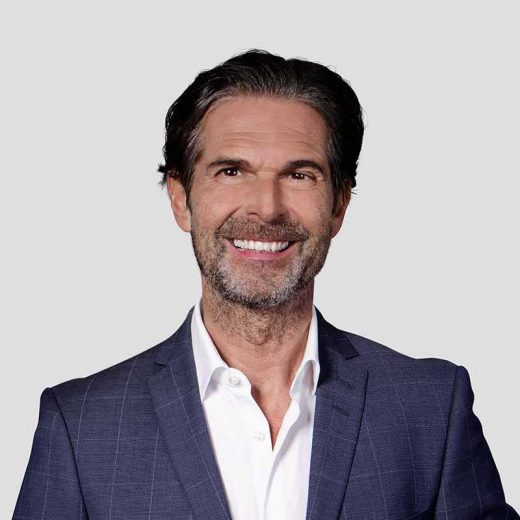 Thomas Pasquale, Managing Partner
Do you have any questions? I will be glad to help you.
+49 2241 8845-637
We are your partner for all questions and requirements around SAP S/4HANA. Contact us for a personal conversation.
SAP approved Expertise

Why you should start with GAMBIT into the Cloud
You use SAP ERP and would like to know whether the SAP S/4HANA Cloud is a serious alternative to the on-premise edition?

You are a new SAP customer and are looking for a specialist to implement SAP S/4HANA Cloud in your company?

You have already decided on a specific SAP S/4HANA Cloud and are looking for a partner who can advise and support you in all phases of an implementation?

Talk to us - we are an official SAP S/4HANA Cloud Partner, have all the necessary certificates and are proficient in methodology and process models. We offer a full range of services: from licences, design and implementation to maintenance and service.
Your advantages with GAMBIT
Solutions available immediately
Short project runtimes
Simple and transparent pricing model
Certified licence partner for SAP S/4HANA
Design directly in the live system
High-security computing in original SAP data center

Many roads lead to the cloud with SAP, but which is the right one?
SAP HANA Enterprise Cloud, SAP S/4HANA Cloud or RISE with SAP S4HANA Cloud, private edition - it is easy to lose track of the variety of terms used in SAP's offerings.

One thing is clear: SAP has been pursuing a clear "cloud-first" strategy for several years. Companies should be able to reduce the acquisition costs for ERP systems with this operating model. The cloud is supposed to ensure that implementations are possible more quickly. And last but not least, companies should be able to use and implement innovations more quickly.
The advantages of the SAP S/4HANA Cloud

Lower total cost of ownership (as, for example, there are no costs for own IT infrastructure).
Faster return on investment (since, for example, best practice standards are used)
Greater flexibility and speed (as, for example, innovations are available more quickly via updates)
Improved governance and compliance (as, for example, preconfigured audit reporting can be used)
Quicker access to smart solutions (for example, new analytics are available)

Freedom of choice: on-premise vs. cloud
SAP gives companies a choice when operating SAP S/4HANA.

The system can be operated on any infrastructure ("any premise") or as a true cloud solution.

The difference is whether a company
buys the software (for example, for the on-premise solution, SAP S/4HANA On-Premise managed by SAP or HANA Enterprise Cloud or hosting with a hyperscaler)
or whether it
subscribes to the software (as with the SAP S/4HANA Cloud, the RISE with SAP S/4HANA Cloud, private edition or the SAP S/4HANA, extended edition).
On-premise can be customised to a large extent according to the wishes of the company (with all the advantages and disadvantages).
In principle, the system is installed and operated locally on site in the company's own data centre or hosted by a hyperscaler. The contract is then between the hyperscaler and the company. The company's own IT staff take care of the system and maintain it.

Those who run SAP S/4HANA on the SAP HANA Enterprise Cloud (SAP S/4HANA On-Premise managed by SAP) no longer have to worry about hosting and especially security. Both are then already the responsibility of SAP.

However, as with an on-premise installation, customers can make adjustments and modifications to the software completely independently of SAP.

With the "real" cloud solutions, on the other hand, the software is located on an SAP server or a hyperscale server. SAP takes care of operation and maintenance and makes the software available via the internet.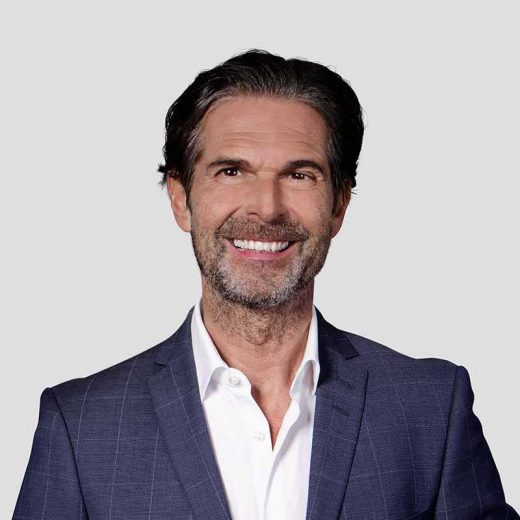 Thomas Pasquale, Managing Partner
Questions? Then take advantage of our free consultation.
+49 2241 8845-637
We are your partner for all questions and requirements around SAP S/4HANA. Contact us for a personal conversation.
The public cloud: SAP S/4HANA Cloud
With SAP S/4HANA Cloud (or RISE with SAP S/4HANA Cloud), SAP offers a public cloud solution - a software-as-a-service solution.
The entire technology is moved to the cloud, SAP provides the server, operates the system and carries out any updates. The implementation is possible exclusively with the greenfield approach.
With the SAP S/4HANA Cloud, quarterly updates as well as extended industry-specific core functions are made available. The operational effort of customers to operate an ERP landscape is thus reduced many times over.
Since the user does not have his own hardware with this cloud variant, there is no possibility to make modifications. Extensions are only possible here via the SAP Business Technology Platform Extension Suite (side-by-side extensibility) with whitelisted APIs.
The model is therefore best suited for companies that want to go completely "back to standard" or whose core business consists primarily of already standardised processes, for example in sales, inventory management or controlling.
Advantages of the SAP S/4HANA Cloud (Public Cloud):
Lean, very flexible SaaS solution
Extensive use of SAP best practices
Regular updates (four times a year)
Side-by-side extensions via SAP BTP
Fastest implementation
Lowest total cost of ownership
The private cloud: RISE with SAP S/4HANA Cloud, private edition
This cloud solution is currently the most popular option for many companies.

Its great advantage is that it combines the functional scope and expandability of an on-premise operation with the advantages of a cloud solution. The scope of the solution, for example, corresponds to the on-premise solution.

Through the combination with RISE with SAP ("Business Transformation as a Service"), SAP also provides companies with a variety of useful tools and service offerings that facilitate the path to the cloud and enable permanent transformation.

Unlike the SAP S/4HANA Cloud, this variant can be introduced with greenfield, but also with brownfield or via the path of selective migration. This "private cloud" is operated by SAP and hosted by a hyperscaler.

Advantages of RISE with SAP S/4HANA Cloud, private edition
Full scope (25 industries and 64 countries).
All changeover scenarios possible
Fast deployment
In-app extensibility including key-user and classic ABAP extensibility
Code modifications possible (but not recommended)
Extensions possible via the SAP BTP Extension Suite extension kit, no restrictions on whitelisted APIs
Numerous partner add-ons available
Lower total costs than with on-premise
Hybrid cloud solutions
If a company runs its SAP system on-premise but transfers the processes of its subsidiary(ies) to the SAP S/4HANA Cloud, it combines both worlds.
Such a hybrid ERP landscape can be set up with little effort. Companies can gradually move their ERP processes to the cloud without affecting the operation of the existing IT landscape.
SAP accommodates its customers here by letting them synergistically combine the advantages from the cloud with their established on-premise systems.
In practice, a company often operates its core business and its core processes, with which it differentiates itself from the competition, on-premise. In this way, it can best use the configuration options to adapt the SAP business logic to its own requirements.
In areas where a high degree of standardisation is more important, the SAP S/4HANA Cloud or RISE with SAP S/4HANA Cloud, private edition, which already provide specific best practices and map the most important scenarios with which companies can conduct their business in the cloud, can be used.
These include finance and accounting, controlling, procurement, sales, production, maintenance, project system and product lifecycle management. In addition, there are integrations with SAP SuccessFactors Employee Central, SAP Ariba Network, Customer Experience Portfolio, SAP Fieldglass and SAP JAM.
The cloud is coming - best with GAMBIT
Cloud solutions today offer everything businesses need in these fast-changing times:
They enable lean, future-proof architectures and high scalability of the IT infrastructure.
They ensure fast end-to-end business processes and more flexibility.
And they help to launch new business models in a shorter time and to implement innovations.
Companies should therefore look into the advantages of the cloud as soon as possible in order to be able to jump on the cloud bandwagon at the right time and thus make themselves "digitally ready".
Do you have questions about SAP's cloud solutions? Would you like to know what a cloud-based solution could look like in your company?
Our experts will be happy to talk to you about your options, answer your questions and present the solutions to you once again in detail.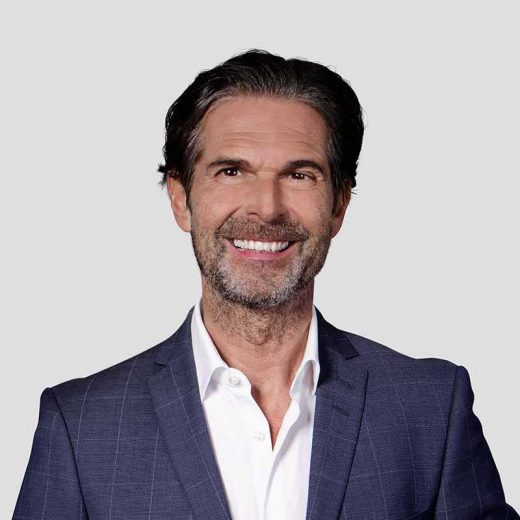 Thomas Pasquale, Managing Partner
Call me for a no-obligation consultation!
+49 2241 8845-637