Toni Muñoz
"I have known many of my colleagues for 25 years, have seen their children grow up. The GAMBIT - for me working with friends!"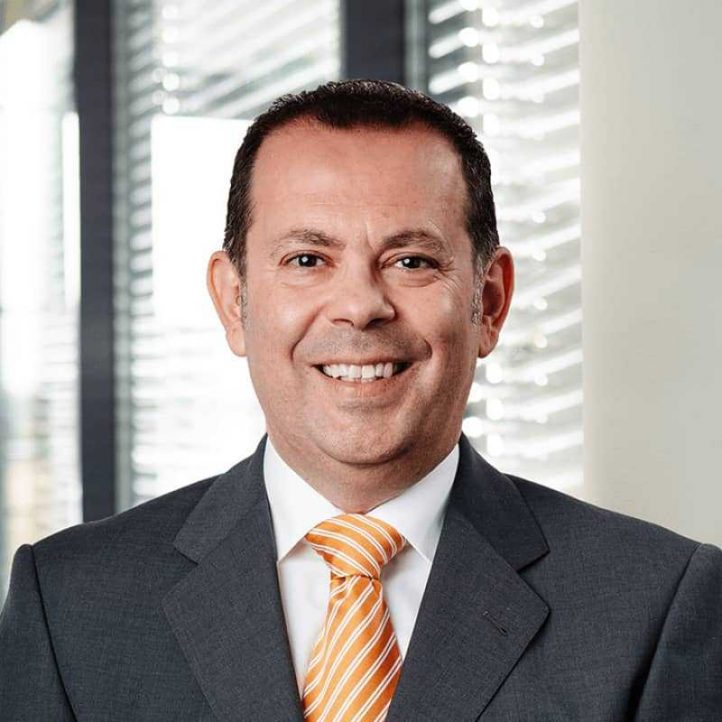 "I have known many of my colleagues for 25 years, have seen their children grow up. The GAMBIT - for me working with friends!"
"Fingers must stay on!" That's the only demand Toni's father makes of his son when he looks for an apprenticeship in the early 1980s. So the parental carpentry workshop is out of the question for the young man. Instead, Toni does an apprenticeship as an industrial clerk at Dynamit Nobel in Troisdorf, comes into contact with IT there - and later works as a systems engineer and application developer, at that time still an "exotic job". Toni develops programs for the company's controlling department and, after the splitting up of Dynamit Nobel at the end of the 1980s, takes care of the configuration of the computer center for the new Hüls Troisdorf AG (from 1994 HT Troplast). At that time, Hüls Troisdorf was one of the pioneers in SAP - and Toni was part of the "SAP group". In SAP R/2 he is responsible for the RM Maintenance module. The conversion to SAP R/3 and decentralized, smaller computers gives Toni and several colleagues the idea of founding their own company. On April 1, 1995 GAMBIT Consulting is founded with a total of ten people. Today, the IT specialist is responsible as sub-project manager for topics such as company code splits or carve-outs - but always with the focus on logistics.

Toni Muñoz is Senior Executive Consultant and authorized signatory at GAMBIT. He is responsible for the module SAP SCM and the interfaces of logistics to other modules.
TONIS FIELDS OF ACTIVITY
SAP S/4HANA Greenfield - and 100 percent standard
What role do standard processes play? Toni recommends taking a look at the differences between customer processes and the SAP standard using best practice approaches live in the SAP S/4HANA system.
Automate and optimize purchasing processes
Toni has extensive know-how and a lot of experience in how to simplify internal requirements of procurement processes - for example, when it comes to the advantages of user exits.
Why do merchandise groups have to be reorganized?
There are many reasons why merchandise groups need to be reorganized. This is important, for example, when online catalogs have to be integrated or release strategies for purchase requisitions have to be defined.
Re-design of Invoice Verification
At METRO a very good customer solution for invoice verification was optimized, missing functions were added and brought to SAP S/4HANA. For the user this means: familiar processes with the latest technology.