Finally more flexible - with GAMBIT into the Public Cloud
Are you one of the early movers or brownfielders in SAP S/4HANA?
Then you are probably not yet exploiting the potential of SAP S/4HANA.
Do any of the statements apply to you?
You do not have the modern UX with SAP Fiori.
You are not yet using SAP Best Practices.
You do not have a flexibly scalable IT system architecture.
Want to address these and other issues now?
Above all, you want:
Reduce the effort required for system operation.
Reduce the total cost of ownership for their IT.
Become more agile to respond faster to new requirements.
Here is a conceivable way: With the SAP S/4HANA Cloud, Public Edition we have a contemporary solution and with Lift & Shift the suitable relocation program for you!
The pulse of SAP - with GAMBIT

This is what you get at GAMBIT
Roadmap program: Does the public cloud fit?
We check how exactly SAP best practices fit your company, show you how to reduce costs with the cloud and make a recommendation at the end. That way, you know exactly where you stand.
GAMBIT Lift & Shift relocation program
You want to switch? With Lift & Shift, you can safely move from on-premise to the public cloud. To do this, we optimize your system, bring you to SAP Fiori and take care of your Z developments and data.
Contemporary project management
When we work together, we use state-of-the-art tools and dashboards to do so in the projects - and if desired, we also carry out projects 100 percent remotely.
You can't do it without change management
We show you how to accompany the change professionally, show new perspectives and opportunities and prepare your employees with modern e-learning and training - and that from day one!
How you benefit from the switch to the public cloud
The SAP S/4HANA Cloud, Public Edition makes a lot of things easier. Less effort for maintenance. Faster processes. And always up to date with everything!
This is what the public cloud brings you:
You take full advantage of SAP Best Practices
You automatically receive regular updates and have less effort for system operation
You are permanently flexible
You can expand individually via side-by-side developments and embedded steampunk
You have lower total cost of ownership
Looking for a partner to help you move to the public cloud?
The 25 years as SAP consultants are not that important to us. Much more important to us is every single project for our customers - in the here and now and for their future.
You can count on that:
Tried and tested procedure models
Certified license partner for SAP S/4HANA
Experience the new system in live demo systems
Lift & Shift perfectly combined with GAMBIT RISE program
Own e-learning offers for training and change management
More than 200 consultants in Germany and Switzerland
These customers already trust us
How to continue now
Let us talk about your requirements and wishes. Personally and without obligation. 15 minutes or even 3 hours.

We accompany you with Lift & Shift on your way to the cloud: from the first conversation to the smooth go-live and in the service even beyond.
Choose your path now!
1. Write to us!
Filling out the contact form only takes a minute. We will get back to you within one working day at the latest.
2. Talk to us!

Call us at the number below and tell us what you have in mind and where the shoe pinches.
3. Book an appointment directly!
In our appointment calendar, you can book a 30-minute appointment directly with one of our experts via MS Teams here.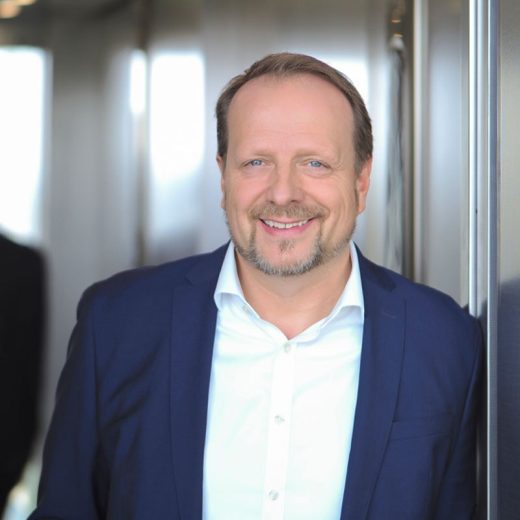 Matthias Müller, Senior Sales Executive
Let's talk about your project!
+49 2241 8845 622