What is SAP Build?
Developing without code knowledge? SAP Build makes it possible. The solution can be used to build apps, automate processes and create corporate websites. Get to know SAP Build here.
SAP Build is a "low-code solution". With SAP Build, companies can create apps for the browser or smartphone, automate processes, or launch corporate websites (business portals) on the web - all without having to program code.

What is SAP Build?
With SAP Build, companies can create and extend enterprise applications, automate processes, and build corporate websites - simply by dragging and dropping and without programming knowledge.
SAP Build is based on the SAP Business Technology Platform (SAP BTP) and was introduced at TechED in Las Vegas in November 2022.
The basis of SAP Build is simple graphical editors that allow applications and applications to be created visually. The modular principle applies.
To this end, more than 1,300 specific and ready-made workflows, automations and application components are available that can be used for scenarios such as onboarding in human resources, sales orders or invoice management.
Users can use the visual editors and easily assemble the applications or processes they need using the pre-built components. To do this, they can drag and drop them from one place to another on the SAP Build interface.
SAP Build consists of three "intelligent" tools:
SAP Build Apps: With this component, users create required applications simply by dragging and dropping.
SAP Build Process Automation: Users automate processes and tasks in a visual way.
SAP Build Work Zone: Users design enterprise websites using the visual editor and appropriate templates.
SAP Build can be seamlessly integrated via REST APIs (program interfaces) or OData (Open Data Protocol from Microsoft).

The solution gives companies direct access to data and processes from SAP applications such as SAP S/4HANA or SAP SuccessFactors. Non-SAP data can also be accessed with the help of SAP Integration Suite.

Certain artifacts (e.g., software systems, workflows, UX components, or data models) can be reused with SAP Build and shared with other users in teams and across projects.

The integration between SAP Build and SAP Signavio enables companies to continuously monitor and optimize their business processes. In addition, after a process analysis, SAP Signavio recommends over 135 pre-built automations that can be implemented with SAP Build Process Automation.

SAP has launched a community to help users get started with SAP Build: the SAP Builder Program.

Members of the community can exchange ideas and network with other users, benefit from various learning content and receive information on innovations and events.
Who is the target group for SAP Build?
The main target group of SAP Build - in addition to the classic SAP developers - are primarily SAP users in the business departments with no or little knowledge of development (citizen developers).
Instead of having to call in a developer when a new application is required, as was previously the case, business users can now simply create this new application themselves in many cases with SAP Build.
However, SAP Build can also help experienced developers. The solution helps them get their work done faster and more efficiently.
What are the advantages and disadvantages of SAP Build?
Programming skills? With SAP Build, they're no longer mandatory when it comes to a new app for a specific application, for example.
The solution helps companies develop applications as quickly and as easily as possible or automate processes and accelerate them with new technologies - thus saving costs and time.
Some advantages at a glance:

Lower costs for development and automation
App development despite limited resources in IT
Enables better collaboration between developers and subject matter experts ("fusion teams")
Consistent user experience and ease of use
Deploy an initial usable product within days
Integrates existing applications with pre-built APIs, components, and templates for SAP and non-SAP applications
Open and secure platform for enterprise applications

Some disadvantages at a glance:
No complete freedom in the development of apps
Sometimes not suitable for very complex requirements
What are the main features of SAP Build?
SAP Build provides functionality in these three areas:
1. SAP Build Apps
Developing applications without writing code - with SAP Build Apps this is no longer a pipe dream. This is made possible by the graphical editor, a large component library and suitable help for the business logic.

Applications can already be developed visually in the cloud, for example front-end apps or side-by-side apps for SAP S/4HANA. No development knowledge is required for this either.
2. SAP Build Process Automation
With SAP Build Process Automation, users can model business processes, link them to other systems, and automate them with the help of bots and integrated artificial intelligence, for example.

For this purpose, SAP Build Process Automation is connected to SAP Signavio Process Intelligence, among others. Google Workspace is already integrated and allows, for example, automation in connection with Google Calender or Google Drive.
3. SAP Build Work Zone
Individual corporate websites are created with SAP Build Work Zone. For this purpose, the solution has functions such as the Page Builder and so-called integrated UI cards that support the SAP Fiori design system.

This creates interfaces for the digital workplace where all relevant applications are available - from apps created with SAP Build itself to automated workflows.
How do I use SAP Build specifically?
Via the SAP Business Technology Platform (SAP BTP Cockpit), users - if they have subscribed to the corresponding SAP Build solutions - are taken to a start page ("Lobby").

After clicking on "Create", an overview opens here with the question "What would you like to do?" and three links to the corresponding solutions. After deciding on a project, the actual development can begin.

Own projects can be filtered, shared with other users or even exported. In addition, users can assign permissions.
Is SAP Build a new solution?
Yes, SAP introduced the solution in November 2022.

With SAP Build, SAP is further developing its existing offerings: Existing but previously separate low-code solutions and the content from the visual prototyping solution Build.me are now merging into a unified solution.

SAP Build Apps, for example, is a further development of SAP AppGyver. SAP Build Work Zone is the successor to SAP Work Zone and SAP Launchpad service.

SAP Build vs. SAP BTP - What is the difference?
SAP Build is part of the SAP Business Technology Platform. For application development, SAP BTP offers two types of software: SAP Build as a low-code application and Pro Code for professional developers.

Tools available for pro-code development include an ABAP environment, Cloud IDE (a cloud-based and integrated development environment), iPaaS (via SAP Integration Suite) or even mobile development kits.
SAP Build and Design Thinking
Design thinking is a methodical approach that helps companies solve problems and develop new business ideas in a multidisciplinary and team-based manner.

The design thinking approach also plays a role in SAP projects. SAP Build can be helpful here as a tool, because prototypes of apps, for example, can be created quickly and easily with SAP Build, exported, and then developed further in a targeted manner.
SAP Build vs. SAP Focused Build
The names of the solutions sound similar, but the two solutions are different.

SAP Focused Build is part of SAP Solution Manager. This solution provides companies with ready-made tools for project management or documentation to better plan, monitor, test and execute agile SAP S/4HANA implementation projects.
Is there a trial version of SAP Build?
Yes, SAP customers can try out a free version of SAP Build via SAP BTP.

In addition, users can get to know and try out SAP Build Apps with the SAP Build Apps Sandbox in the system - for a period of 30 days and without having to create and configure an SAP BTP account.
Click here for more information from SAP and the trial version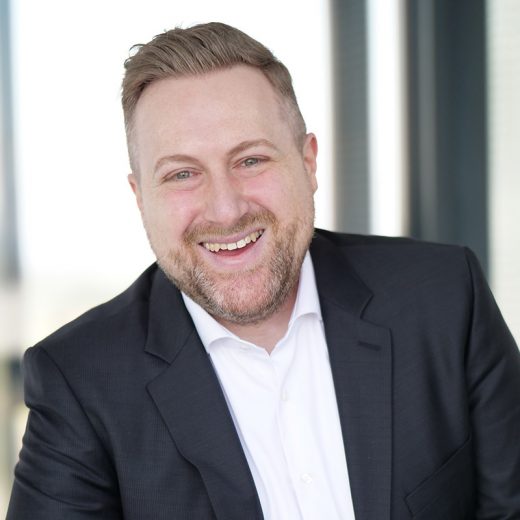 Stefan Burghardt, Head of Connectivity + Development
Do you have any questions about SAP development? Then write to me!
+49 2241 8845 637