What is SAP Cloud ALM?
SAP Cloud ALM is a cloud-based offering from SAP that enables companies to implement and manage cloud solutions. Find out what it's all about here.
SAP Cloud ALM is an ALM suite for application lifecycle management. With this solution, companies can quickly move to the cloud. They can also optimise the operation of cloud solutions and manage them.
What is SAP Cloud ALM (Application Lifecycle Management)?
SAP Cloud ALM is a complete ALM suite for application lifecycle management for customers who primarily rely on cloud solutions. It provides comprehensive implementation and operational capabilities for cloud solutions.
The advantages: The solution is cost-efficient and - based on recognised standards - can be used immediately without extensive configuration. SAP has developed SAP Cloud ALM from scratch based on new technologies.
What function does SAP Cloud ALM offer?
With SAP Cloud ALM, companies can not only operate SAP solutions, but also implement them. This means that all relevant areas are already covered during implementations - whether process, test, deploy or task management.
In the operating area, companies can use SAP Cloud ALM to carry out business process monitoring, health monitoring and user & performance monitoring.
The solution also supports all areas with embedded intelligence. In this way, processes can be better handled - on the basis of machine learning - and errors and malfunctions can be detected at an early stage.
What is the advantage of SAP Cloud ALM?
One of the key advantages of Cloud ALM is that the solution is based on recognised standards and frameworks.
Companies can therefore implement SAP S/4HANA and SAP S/4HANA Cloud - based on the SAP Activate framework and the SAP best practices provided - in a targeted and simple manner.
Through the integration of SAP solutions, SAP Cloud ALM becomes the central point for project management.
Accordingly, companies can carry out and document all activities in just one tool. This applies not only to the implementation of fit-to-standard workshops, but also to the creation and tracking of changes and the documentation of tests.
During operation, companies have the entire spectrum of monitoring their systems at their disposal. Through this, they achieve a high degree of transparency and thus have the possibility to detect errors or critical conditions in advance and to react to them in a targeted manner.
What other solutions are available from SAP in the area of ALM?
In addition to Cloud ALM, there are several other solutions available in SAP's ALM portfolio.
These include SAP Solution Manager with Focus Build and Focus Insights, which is primarily of interest for on-premise systems and hybrid landscapes.


In addition, SAP Focused Run should be mentioned here, which is used for the operation of large IT landscapes.
Which areas of ALM are covered by CALM?
SAP Cloud ALM covers both the complete "design-to-deploy" and the "detect-to-correct" process. This means that all necessary functions are available for both implementation and operation.
Can I use SAP Cloud ALM for SAP S/4HANA only?
No. The product can now be used for many different solutions. These include SAP Ariba, Concur, Field Service Management, IAM and various products from the customer experience portfolio.
Differentiation from SAP Solution Manager and SAP Focused Run
The distinction between SAP Solution Manager and SAP Focused Run is very simple.
While SAP Solution Manager is a complete ALM suite for on-premise-centric customers, SAP Focused Run is to be used only for operations.
Companies that want to introduce an SAP solution need the Solution Manager or SAP Cloud ALM.


If, on the other hand, a company only wants to deal with operations as a sub-area, then SAP Focused Run can also be considered.
Is Cloud ALM a Solution Manager in the Cloud?
No. SAP Cloud ALM is not a Solution Manager in the cloud.
The product was developed from scratch on the basis of new technologies of the Business Technology Platform (SAP BTP).
The usability alone through the uniform FIORI concept, which is used in Cloud ALM, clearly distinguishes the solution from Solution Manager.
Which ALM solution is right for me?
The question: "Which ALM solution is right for you?" is largely dependent on which deployment option a company has chosen and which functionalities it needs.
For example, if a company uses an SAP S/4HANA on-premise system and only makes occasional use of cloud solutions, then SAP Solution Manager is probably the best choice.


However, if a company primarily handles its business processes in cloud solutions (such as the SAP S/4HANA Cloud), then it should rather turn to cloud ALM.
What are the licensing costs if I want to use Cloud ALM?
There are no additional licence costs for using SAP Cloud ALM. SAP Cloud ALM is part of SAP Enterprise Support, Cloud Editions.
Customers are therefore entitled to use SAP Cloud ALM if they subscribe to an SAP Cloud Service that includes SAP Enterprise Support, Cloud Editions. SAP even pays for the hyperscaler on which the customer wants to run SAP Cloud ALM as part of the fair use rights.
What are the plans for SAP Cloud ALM? And where can customers get more information?
The plans for SAP Cloud ALM are relatively clear: SAP wants to create a fully comprehensive ALM suite for cloud-centric customers with the solution.
The company currently plans to fully cover all processes and functionalities that are important in the context of application lifecycle management by 2023.
For more information on Cloud ALM click here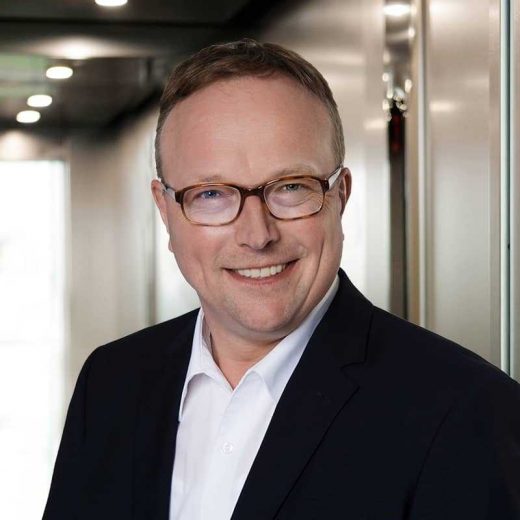 Meinolf Schäfer, Senior Director Sales & Marketing
Are you interested in this solution? Please feel free to call me!
+49 2241 8845-623