Off to the Cloud - with GROW with SAP
When the world changes rapidly, IT solutions are needed that grow with it. Solutions that provide more benefits with less effort.
Do you want a flexible and scalable ERP system that allows you to get started right away? Do you want lower costs but more revenue?
Then GROW with SAP is the solution for you to dive into the world of SAP S/4HANA. It is the optimal path to the cloud for medium-sized companies and new SAP customers.
The offer includes:

An out-of-the-box public cloud ERP solution,
Tools and methodologies to accelerate cloud adoption, and
access to the SAP community and learning and training opportunities.
All this and more you can find at GAMBIT
Proprietary, proven roadmap programs
With our proven roadmap programs, no questions remain unanswered. We look at your strategic goals, clarify feasibility, compare possible options and show you opportunities, costs and risks.
Optimized processes for more growth and efficiency
Best practice processes and GAMBIT. Somehow they belong together. Because we know how important efficient and fast processes are, we have been recommending our customers for a long time: If it fits, back to standard!
No project without change management
The introduction of a new cloud ERP system and new processes often means a huge change. With our own change management program, you reduce the risks for your project and your operational work.
The partner you have been looking for!
We attach great importance to personal contact, because the "human factor" plays a central role for us in successful projects. In addition, we bring our own process models, tools and our own e-learning.
How to move your business forward
With GROW with SAP, the move to the public cloud is not child's play. But it will certainly be easier.
GROW with SAP contains everything companies need to quickly move to the cloud and take full advantage of the benefits of this solution.
This is how you benefit from GROW with SAP:
Ready-to-use cloud solution (SAP S/4HANA Cloud, Public Edition)
Fast implementation through appropriate tools and methods
Use of the SAP BTP development and innovation platform
Efficient, out-of-the-box best-practice business processes
Support through training and community support
Once the public cloud is up and running, you can quickly realize a lot of added value for your business - for example, through high scalability, through rapid innovations and overall greater simplicity, agility and flexibility.
These customers already trust us
Take off now and arrive safely in the cloud!
With GAMBIT, you have a partner at your side who supports you in every respect with GROW with SAP according to your individual requirements - on your way to SAP S/4HANA and into the public cloud.
Some benefits with GAMBIT:
Proven roadmap programs and proprietary process models
Competent team of more than 200 SAP enthusiasts
Experience from various, also international SAP cloud projects
Modern, agile methods and proven tools for your project
Experience SAP S/4HANA directly - with live demo systems
Veronika Mayer, Head of Competence & Service Center Accounting/Controlling at SPAR Austria
"Agile, virtual, simply contemporary. GAMBIT has completely convinced us."
How we get together
Are you interested in GROW with SAP and the public cloud? Then you need a partner who knows the ropes and supports you.
GAMBIT is such a partner. With the same passion, innovative strength and practical approach that we have displayed since our start over 25 years ago.
Get in touch now and let's talk about your requirements and wishes.
1. Do you like writing the most?
Just briefly fill out the contact form below.
2. You want to talk to someone?
Call us and tell us about your requirements.
3.You want an appointment directly?
Book a 30-minute appointment directly here via MS Teams with one of our specialists for GROW with SAP.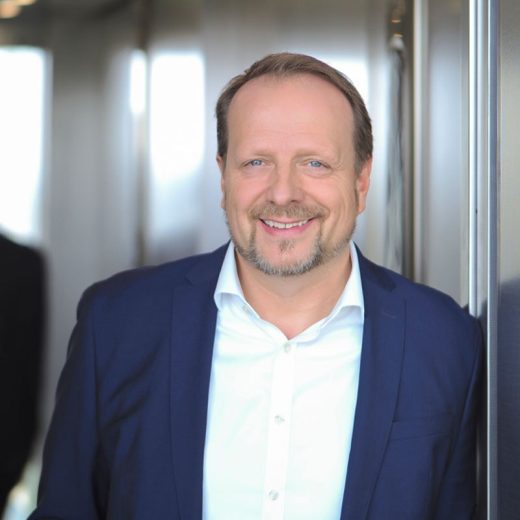 Matthias Müller, Senior Sales Executive
Let's talk about your project!
+49 2241 8845 622