SAP Fiori App Development - now with GAMBIT
Are you interested in SAP Fiori and the SAP Fiori Apps? Do you need a specific SAP Fiori App that does not yet exist? GAMBIT develops perfectly fitting applications - also for your requirements!
We develop what your users need
How to keep your company on the road to success
Using the SAP standard in SAP S/4HANA makes many things easier and simpler. But it does not cover every requirement. This can be changed with an individually tailored Fiori App. We will be happy to advise you!
Help, I cannot find a suitable Fiori App!
Have you already searched the entire SAP Fiori Apps Library? And there was no matching app? Talk to us - we will develop an optimal, individual solution for your requirements.
3, 2, 1 – Apps!
Sometimes it has to be done quickly, we know. Therefore, it is best not to waste any time and call us directly. We will be pleased to tell you why GAMBIT is the right partner for your company as well.
Your Partner for SAP Fiori App Development
How we work and what references do we have? We would be happy to tell you this too in a personal meeting. Just leave your name and number in the contact form - we will call you back!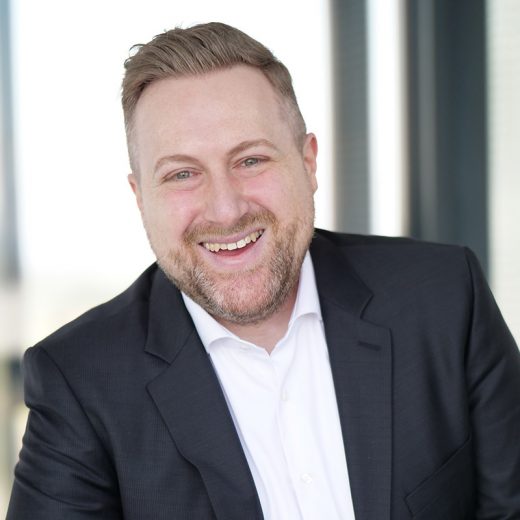 Stefan Burghardt, Head of Connectivity + Development
Are you looking for someone to develop a Fiori App for you? I am gladly there for you!
+49 2241 8845 637
We are your partner for all questions and requirements concerning SAP. Please contact me for a personal conversation.
GAMBIT Development: SAP Fiori Apps made to measure
You use SAP S/4HANA and SAP Fiori? And now you are looking for a partner with whom you can approach the development of a Fiori App for your individual requirements? The developers of GAMBIT are happy to be there for you: with their experience, their knowledge and the irrepressible will to find and implement a suitable solution for your company as well.
What is SAP Fiori? What are SAP Fiori Apps?
SAP Fiori is a simple and user-friendly interface for SAP applications such as SAP S/4HANA, a uniform and role-based user experience of the latest generation. SAP Fiori is browser-based. This means that Fiori can be called up on various end devices: Users can use SAP Fiori either locally on a desktop computer or mobile on a tablet or smartphone. SAP Fiori is based on the SAP Fiori Apps. The Fiori apps are similar to the applications that users know from their everyday life when they use a smartphone or tablet. A Fiori App is the interface for the processes in a specific business area (for example Finance or HR) in SAP Fiori, behind which the processes in the backend of the SAP system are hidden.

Would you like to know more about SAP Fiori? Read in this article, what exactly it is all about and what advantages SAP Fiori offers.
Die SAP Flowers Apps Library
For many standard requirements and business processes, suitable apps are already available in a library for apps - the SAP Fiori Apps Library. Currently, there are already more than 14,200 Fiori Apps.
With the help of a search function and criteria lists, companies can search for suitable solutions in the SAP Fiori Apps Library - and in many cases will find them.
Nevertheless, almost every company has certain requirements for which there is still no standard Fiori App - the need for in-house development arises.
Where are the difficulties?
However, the development of a Fiori App is not something that a key user or user from the company can take over. Software developers have to get to work to come up with a secure and exactly fitting solution.
This is especially necessary because the ABAP knowledge available in many companies is often not sufficient to be able to make appropriate adjustments to the apps or integrate new Fiori Apps into the Launchpad.
In addition: SAPUI5 is used to program the app interfaces. This is a toolkit, a construction kit of graphical elements and functions. However, SAPUI5 is based on HTML5, JavaScript and CCS3 - programming languages that the internal ABAP developer often does not know well enough or not at all.
Getting external expertise in-house can help here. The developers at GAMBIT, for example, are proficient in all tools and required programming languages - and thus ensure a smooth development or adaptation of the required apps.

Develop SAP Fiori App
For the construction or adaptation of existing apps, the specialists use appropriate frameworks or program the desired Fiori App completely by themselves - depending on the requirements. In the second case, the development effort for the developers is of course much greater.
Among the available frameworks is Fiori Elements. Those who use this tool do not have to program the interface (i.e. the surface of the app) themselves - a considerable relief, which also ensures lower development costs.
The GAMBIT programmers are also very familiar with the comparatively new ABAP RESTful Programming Model. This tool offers developers the possibility to create OData-based and HANA-optimized Fiori UI services (i.e. SAP Fiori Apps) and Web APIs.
Suitable tools from SAP are also available for mobile applications, with which the SAP experts of GAMBIT develop suitable solutions: for iOS from Apple as well as for Android.
Furthermore, GAMBIT uses the SAP Business Technology Platform for the development of apps. If companies use a cloud, they do not need a front-end server. Instead, SAP provides the apps via the cloud-based SAP Launchpad.
Integrate Fiori App - how does that work?
In order to use a Fiori app, certain nodes and permissions must be activated for the app. In addition, depending on the app, special technical components must also be available or installed.
The communication between the front-end (i.e. the user interface) and the back-end takes place via the SAP NetWeaver Gateway. The gateway translates the data from the back end for the browser interface. The backend protocol required for this is OData.
What does Gambit offer?
Do you need a SAP Fiori App with which you want to implement a specific requirement in your company and for which there is no standard app? GAMBIT can help you if you need a special Fiori App or want to implement a mobile software solution.
We support you among other things:
with the exact analysis of your requirements,
before programming the app with the help of a "mock-up tool", with which - for a better understanding - a clickable app can be built quite quickly and easily,
and through the use of modern tools such as SAP Fiori Elements and the ABAP RESTful Programming Model.
We have many years of experience in development and have already developed various apps for customers.
For the supplier of a food discounter, for example, the developers of GAMBIT have programmed an app with which the company can now plan the delivery of products to the individual branches of the customer on a daily basis.
For a leading company in the manufacturing industry, however, GAMBIT has developed an app with which the check-in and check-out of suppliers at the factory gate can now be smoothly controlled and monitored.

You find this interesting and would like to know more? Do you have similar requirements as the companies mentioned - or completely different ones? Either way: We are happy to be there for you, to implement your "Fiori-App-Project" for you and together with you!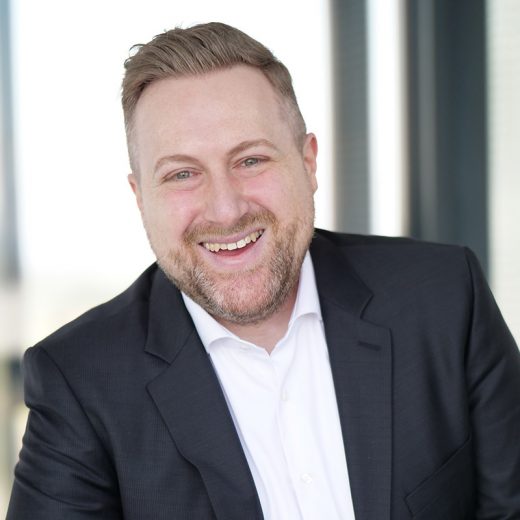 Stefan Burghardt, Head of Connectivity + Development
Do you have any further questions? Just give me a call or write to me. I will get in touch with you!
+49 2241 8845 637