André Schwarz
"Real ability comes from experience - and from being open to new things."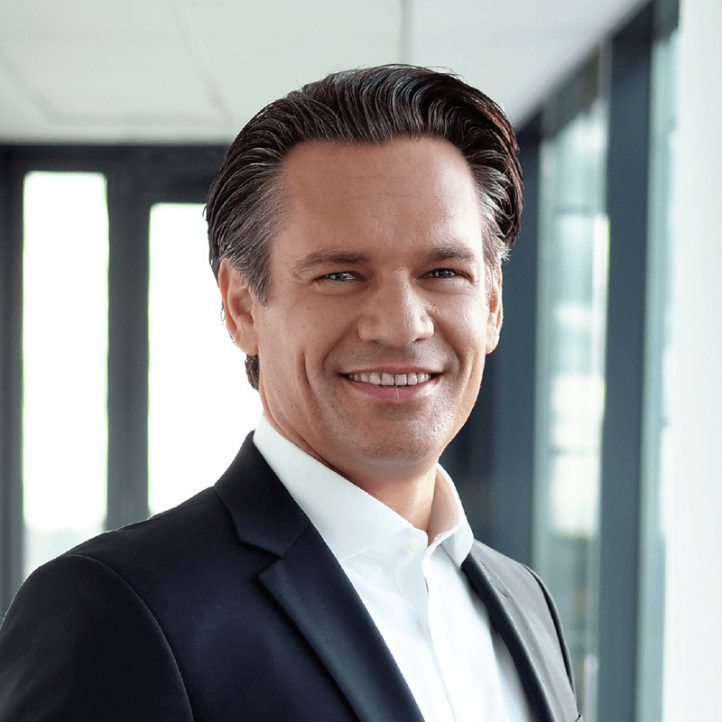 "Real ability comes from experience - and from being open to new things."
Wimbledon, 1985. Boris Becker wins Wimbledon. With his victory, the then 17-year-old ignites enthusiasm for tennis among Germany's youth. The "Becker pike" and the emotions on the court also inspired André Schwarz during this time - and the enthusiasm for tennis continues to this day. When the head of the Center of Excellence Finance needs exercise at the weekend, he is still often drawn to the tennis court. When Boris Becker won a Grand Slam tournament for the last time in Australia in 1996, thus slowly bringing an era in German sport to an end, a new phase of life was just beginning for André: the trained banker began studying business administration at the University of Göttingen. Through university sport, André discovers his love of diving - and learns the sport from the bottom up. Since then, he has undertaken various diving trips, including to Egypt, Italy, the Canary Islands and Mauritius. After his studies André started directly with GAMBIT in 2001 - and remained loyal to the company. The father of two children moves to the Rhineland, then lives in Hamburg for two years and finally returns to his home town Hanover in 2011. However, consistency is only one facet in André's life, curiosity for new things is another: For some time now, sailing has also been one of his favourite pastimes.

André Schwarz is Senior Project Manager at GAMBIT Consulting, Head of CoE Finance and expert for Solution Design and SAP Central Finance.
ANDRÉS FIELDS OF ACTIVITY
Head of Center of Excellence Finance
Whether cost analyses, financial statements or forecasts - the financial sector is the basis of success for companies. With his team, André is the contact person at GAMBIT for your SAP finance projects.
Implementations of SAP Central Finance
André has already implemented SAP Central Finance at various renowned companies. He is currently working on several projects to design solutions for further Central Finance implementations worldwide.
Project management for worldwide S/4 HANA implementation
With an SAP S/4HANA Greenfield implementation, the Kardex Group is replacing over 30 ERP and non-ERP systems in a worldwide rollout project. André is responsible for project management.
All figures at a glance - through the new KPI Factory
Monitor all information on liquidity and profitability in real time? André has developed a KPI-Factory with more than 50 financial key figures and reports for the customers of GAMBIT which now makes this possible.