SAP S/4HANA 2020 Release
SAP has published the latest release for the on-premise version of SAP S/4HANA: the SAP S/4HANA 2020 Release. This release provides companies with new functions and innovations in all areas.
The Releases for SAP S/4HANA (On-premise)
Every year SAP releases a new release for SAP S/4HANA (on-premise). After the 1909 release (September 2019), the 2020 release was released on October 7, 2020. In total, it is the sixth release for the on-premise version of SAP S/4HANA.
With the new release SAP changes the nomenclature: from 1709, 1809 and 1909 (YYMM) to 2020 (YYYY), so the next release will probably be called 2021.
For the SAP S/4HANA Cloud, four releases will be made each year. The current release is SAP S/4HANA Cloud 2008 (July 2020). The next cloud release (release 2011) will appear on October 28, 2020.
What is new? The new 2020 Release SAP S/4HANA (On-premise)
The new 2020 release provides companies with 1,269 major and minor innovations - for example, in the area of user guidance (SAP Fiori) or in the further automation of business processes through machine learning and predictive analytics. With Release 2020, SAP has integrated the SAP Analytics Cloud into the on-premise version of SAP S/4HANA.
Read more at help.sap.com: SAP S/4HANA 2020 Feature Scope Description
Fiori 3 also has new features. The Fiori Launchpad can be better structured and offers users an even better user experience (for 1809, 1909 and 2020).

The so-called Spaces and Pages are now available for structuring. Administrators can create and adapt the new structures. In addition, predefined layouts can be used as central entry points to SAP Fiori.
Read more at blogs.sap.com: Major next steps of SAP Fiori 3 available for SAP S/4HANA on-premise
At a glance: Highlights of the SAP S/4HANA 2020 Release
Finance
In the area of finance, SAP reduces the number of General Ledger Accounts (G/L) as bank accounts needed for corporate payment processes. To this end, SAP simplifies the processes for managing bank relationships.
The new SAP S/4HANA 2020 release also makes work easier for SAP users in the area of company financial statements: several group currencies can be generated in a single financial statement process.
A new treasury dashboard provides insight into central treasury operations and KPIs - from cash balances, debt and investment positions to credit risks.
Manufacturing
With the new release, SAP improves material and resource planning in production. A standard area in the material master is now available for material requirements planning (MRP) when materials are posted for storage locations.
In addition, SAP has improved numerous applications in the area of material requirements planning - for example, the apps "Schedule pMRP Simulation Creation" and "Process pMRP Simulations".
Sales & Distribution
Sales staff benefit from the SAP S/4HANA 2020 release with intelligent product and quantity suggestions. If a salesperson enters customer data in the system in the sales order, he or she automatically receives corresponding product and quantity suggestions. The suggestions are based on historical data. They also take into account product lists and exclusions. The product and quantity suggestions also help to estimate the order quantities more accurately.
In addition, a new dashboard is now available in the SAP Analytics Cloud that displays all customer data relevant to sales - from sales orders per month to sales volume and incoming orders. Companies can embed the dashboard into the SAP Fiori Launchpad.
With the new release, a pre-billing document can be created, i.e. a preliminary version of an invoice. This pre-billing version is an optional intermediate document between the invoiced reference document and the final billing document - it can be changed as often as required by agreement with the customer and then converted into a final invoice.
The transport conditions (for example the temperature) in a truck can now be monitored in real time. If the data moves outside previously set parameters, the system warns the responsible sales employee. He can stop the delivery to the customer if necessary and initiate a new delivery.
Sourcing and Procurement
In the procurement area, SAP increases the transparency and visibility of data and processes. The new functions are part of the central procurement analysis in the SAP Analytics Cloud. Real-time dashboards provide insight into the status of central purchasing contracts.
In addition, the degree of automation of a purchasing document (for example, a purchase order) can now be analyzed and monitored. Among other things, companies can find out how high the proportion of automatically and manually processed documents is.
R&D/Engineering
With Release 2020, SAP is introducing a new Gantt chart (bar chart for project planning) in project management. It is based on SAPUI5 and no longer - as before - on Java.
Product Compliance
In dangerous goods management, improved dangerous goods classifications are available for regulations on ADR, IMDG, 49 CFR, UNRTDG, IATA, TDG, NOM, ANTT and NCh382.
Service
SAP has integrated the maintenance plan functions into SAP S/4HANA. This allows better planning of maintenance and service work and the deployment of personnel at regular intervals.
Supply Chain
SAP has integrated its next-generation Extended Service Parts Planning solution (service parts planning) with SAP S/4HANA. All master data objects can now be maintained in one system and all planning steps can be performed in the same system.
SAP is implementing greater transparency with the innovations in the SAP EWM area. For example, SAP has expanded its analysis capabilities. In addition, customers now have access to new CDS views (Core Data Services) and optimized navigation.
SAP Transportation Management (SAP TM) can now be integrated with Extended Warehouse Management in SAP S/4HANA (EWM in SAP S/4HANA) or SAP Extended Warehouse Management (SAP EWM).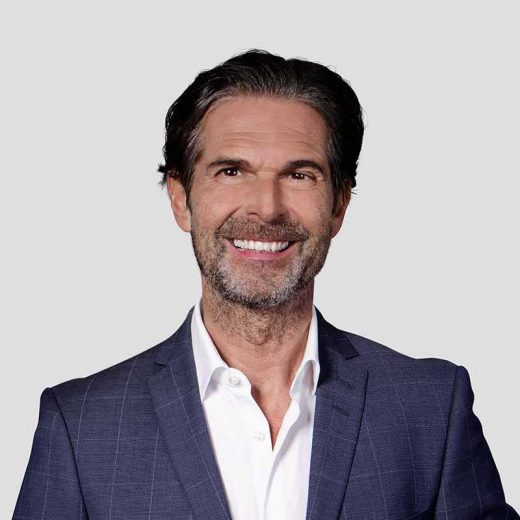 Thomas Pasquale, Managing Partner
Do you have questions about SAP S/4 HANA? I am happy to help you.
+49 2241 8845-637