Cost plan conversion in SAP
There are many reasons for a chart of accounts conversion. However, the conversion itself involves a number of dangers that need to be avoided. In the following article, we will show you how to do this.
The 5 biggest risks of a chart of accounts conversion in SAP
The IT architectures of companies are becoming more and more dynamic, so that the reasons for a chart of accounts conversion are becoming more and more diverse. For example, processes can be simplified and made more transparent as part of internal restructuring or centralized through a harmonized chart of accounts. The integration of a newly acquired company into one's own corporate landscape would also be a compelling reason for a chart of accounts conversion.
A chart of accounts changeover can be carried out either by classic means using transfer postings and successive adjustments in customizing and programs, or with the help of SAP Landscape Transformation Software, which can be used to change over a system including its history directly on the database.
Regardless of which conversion method you choose, classic or with SAP Landscape Transformation, the chart of accounts conversion must always include all master, transaction and customizing data that is connected to the chart of accounts to be converted.
However, the path to the desired chart of accounts includes some underestimated potential dangers that can complicate and even endanger a chart of accounts conversion if they are not taken into account.

1. Insufficient involvement of the department in the planning and implementation of a chart of accounts changeover.
A chart of accounts conversion includes a chart of accounts mapping as a central activity. The business department knows best which processes are hidden behind the individual accounts, so that the cooperation of the business department is essential during a chart of accounts mapping. The conversion of a single account can, under certain circumstances, trigger a large number of conversion activities.
2. Fixation on the department 'finance' during the chart of accounts changeover.
In most cases, it is not clear that a chart of accounts conversion, although mainly originating in the Finance department, also has an enormous impact on other departments. In this case, it is mainly the Controlling department that is affected, but the effects are not limited to this department alone. Controlling is mostly affected if the change relates to a profit and loss account, as this automatically affects the value flows and processes of Controlling.
3. Underestimation of the technical aspects of a chart of accounts changeover
A G/L account master in SAP consists of several technical fields. Here, it may be essential that each or certain fields are 100 percent compatible in order for the chart of accounts conversion to be feasible at all. This analysis is usually done manually, can take a long time, is error-prone, and would need to be repeated for each mapping change.
4. Unrealistic time schedules to perform a chart of accounts changeover
The time required for a chart of accounts mapping and the corresponding conversion is always, and really always, underestimated. It is often assumed that simply one account will be mapped against another account.
As mentioned before, behind each account there are processes and value flows, various departments, as well as a technical structure that must be compatible in the end. As a rule, too little time is calculated in order to achieve this goal.
5. Insufficient prioritization of test cycles
In order for the theory to work in practice, several test runs are necessary. In order to make a reliable prediction whether all processes will work after the changeover and lead to the correct results, these processes must be tested continuously during the changeover. Your employees will also be grateful for a sufficient test phase, because involving them in the changeover process at an early stage creates acceptance and security.
Once you have paid sufficient attention to these often underestimated factors during the planning phase, you can start implementing the chart of accounts conversion. To ensure a smooth implementation of the chart of accounts changeover, it doesn't hurt to have the right consultant at your side. Besides using the appropriate tools, he can assess risks and take the right steps to prevent them.
For successful chart of accounts conversions, GAMBIT has developed an SAP-based tool for support, which checks the technical compatibility of a chart of accounts mapping in real-time, based on algorithms that are always the same, as well as identifying possible errors. Because we know from the experience of dozens of chart of accounts conversions that only a consistent mapping leads to a consistent ERP-SAP system.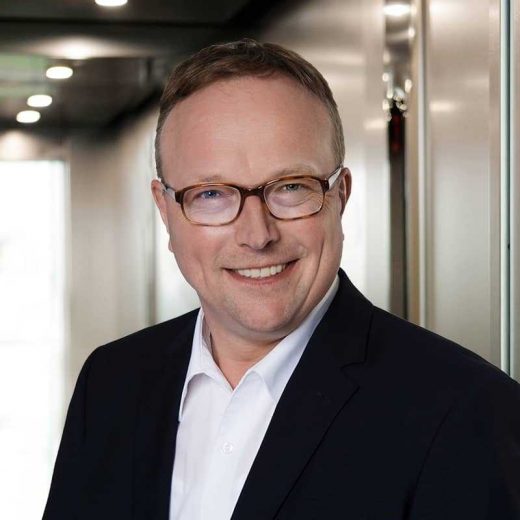 Meinolf Schäfer, Senior Director Sales & Marketing
Do you have any questions? I am happy to help.
+49 2241 8845-623
We are your partner for all questions and requirements around SAP. Contact us for a personal conversation.