What is SAP Activate?
The SAP Activate Methodology is a framework to implement SAP S/4HANA and other SAP solutions. It is based on best practices, guided configuration, and an implementation methodology.
With SAP Activate, SAP offers a standardized set-up to implement SAP solutions faster and easier. SAP developed the methodology for SAP S/4HANA. It is also suitable for other SAP products. With SAP Activate, SAP is pursuing an agile approach.
What is SAP Activate?
SAP Activate is a framework from SAP for implementing SAP S/4HANA and other SAP solutions. SAP Activate is the successor to Accelerated SAP (ASAP) for implementing SAP R/3 and SAP ERP (SAP ECC) and SAP Launch (for cloud solutions from SAP).
With a view to SAP S/4HANA, the SAP Activate solution is suitable for
different operating models (on-premise, cloud or hybrid) and
different implementation scenarios (new implementation, system conversion, selective migration).
Why is SAP Activate necessary?
The implementation of SAP has long been considered costly and complex, for example, for implementations of SAP ERP.
With SAP Activate, SAP now offers a standardized implementation solution for SAP S/4HANA. This reduces the complexity of implementation projects.
Unlike previous waterfall projects, SAP Activate, for example, eliminates the usually time-consuming blue print phase - saving time and money.
In addition, customers are already intensively involved during the project and can get to know the new system in demo systems and help develop it. The benefits become apparent earlier, and the risks are reduced.
Who are the users of SAP Activate?
All companies that want to introduce SAP S/4HANA can use SAP Activate for this purpose. This applies to corporations as well as small and medium-sized companies, to new SAP customers as well as existing customers.
The methodology was developed specifically for SAP S/4HANA, but can now also be used to implement other SAP solutions - for example, SuccessFactors, SAP Analytics Cloud, the Sales Cloud, or SAP Central Finance. There are individual project roadmaps for each of the solutions.
The 3 components of SAP Activate
SAP Activate consists of three different components:
SAP Best Practices (Content),
a Guided Configuration (Guided Configuration) and
the implementation methodology (Methodology).
The Content includes the Best Practices, the Project Library, but also accelerators, information on the integration of other solutions or predefined test scripts and graphical representations of business processes.
The Best Practices are preconfigured, ready-to-use solutions that help companies get to a new process landscape under SAP S/4HANA faster.
The configuration includes various tools to customize and set up a solution faster. These include accelerators, checklists, templates and other guidance.
The implementation methodology describes the individual phases that must be gone through during the implementation. Agile approaches are foreseen mainly in the core phases of the project.
Accordingly, the individual phases contain iterative elements in order to accelerate the introduction and to be able to take new requirements into account even during the ongoing project.
The 4 phases of implementation
Implementation with SAP Activate basically consists of four phases:
Prepare: In the Prepare phase, the project is initially set up and planned. The best practices are activated.
Explore: In the Explore phase, the fit-gap analysis is performed, among other things, to check whether the best practices fit the existing processes or whether there are gaps.
Realize: In the Realize phase, the business and system environment is built, developed and tested. Experts also migrate the data.
Deploy: In the Deploy phase, those involved finally set up the productive system. This is followed by the go-live - the system goes into productive operation.
These phases are usually preceded by the Discover phase. This is usually followed by the Run phase. Together with these two phases, there are usually six project phases in an SAP Activate project.
The Explore and Realize phases in particular contain iterative and incremental elements. Individual work steps are run through repeatedly in short cycles and the processes are improved in small steps until the specified goal is achieved.
Licensing and SAP Activate
SAP provides SAP Activate to customers free of charge - so no separate license is required. For solutions such as SAP S/4HANA, however, companies must purchase licenses.
What are the benefits of SAP Activate?
SAP Activate makes it faster and easier to implement solutions like SAP S/4HANA. The method builds on best-practice standards and thus also ensures permanently up-to-date and innovative systems.
Agile approaches mean that changes that arise can already be taken into account during the project - unlike the traditional waterfall methodology. Adaptations are therefore possible on an ongoing basis. This reduces the risks of the project.
Advantages of SAP Activate at a glance
Faster, simpler and more secure implementations
Less complexity through the use of best practice standards
Permanent adjustments possible during implementation
Higher innovation cycles possible (cloud)
Greater customer involvement during the project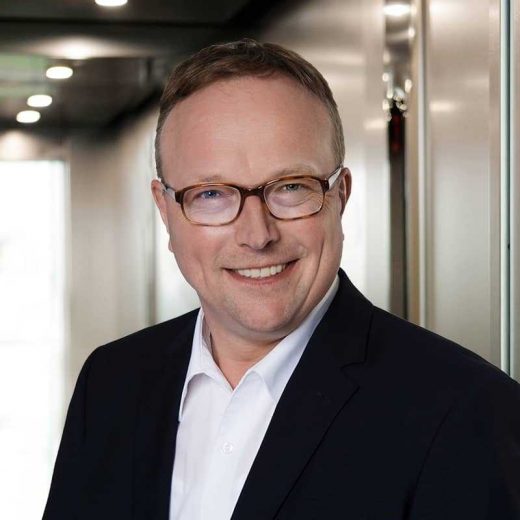 Meinolf Schäfer, Senior Director Sales & Marketing
Do you have questions about SAP Activate? Please feel free to call me!
+49 2241 8845-623