What's new? SAP S/4HANA Cloud 2108 Release
At the beginning of August 2021, SAP released 2108 for the SAP S/4HANA Cloud. The release SAP S/4HANA Cloud 2108 delivers numerous innovations, here are some of the highlights.
Overview: The 2108 Cloud Release for SAP S/4HANA
Compared to the last release 2105 (May 2021), there are 865 improvements (changes, additions, deletions etc.) of features and functions.
There are 456 innovations this time alone, 139 of which are new SAP Fiori apps. In the area of finance alone, there are 53 new apps this time.
The complete overview of all innovations and improvements or possibilities for exact research can be found on the SAP website:
The third 2021 release for the cloud: the 2108 release
Every year, SAP publishes four releases for the SAP S/4HANA Cloud - from the first release in February to the last release in November. At the beginning of August 2021, the third release in 2021 was published - the SAP S/4HANA Cloud 2108 Release (YYMM).
Für die On-Premise-Version veröffentlicht SAP hingegen nur ein Release pro Jahr – in der Regel im September oder Oktober. Das nächste Release wird SAP S/4HANA 2021 Release (YYYY) heißen und neue Funktionen und Verbesserungen für On-Premise-ERP-Systeme mit sich bringen.
Selected innovations of the SAP S/4HANA Cloud 2108 Release
Finance
Cross-company document reconciliation through machine learning (further automation of the reconciliation process, etc.)
Automatic invoice accruals based on order reference information (shortening of the financial close process, higher process accuracy, etc.)
Group Planning Model as part of the financial planning process in SAP Analytics Cloud (expansion of planning options)
Event-based revenue recognition and margin analysis for solution orders (more transparency for the revenue recognition process, etc.)
Manufacturing & Supply Chain
New SAP Fiori App: Mass maintenance of workstation capacities (optimisation of the management and planning of capacities of several workstations, definition of intervals, etc.)
Supplier collaboration with MRP change requests in the area of material requirements planning (better, automated communication with suppliers, etc.)
New end-to-end scenario "Manual Transport Planning" in Transport Management (independent, holistic platform with end-to-end supply chain planning and execution.
Sales
Automatic removal of the billing block after posting the down payment in FI-CA (further automation by reducing necessary manual entries, etc.)
Extension of the existing function: Creating sales orders by uploading spreadsheets (now import of price element data, texts and user-defined fields possible with the app "Import sales orders").
Extension of the SAP Fiori app: Triggering mass changes to sales documents (new fields available for mass change)
Sourcing & Procurement
Forward navigation in SAP Fiori apps from a central hub system without having to go through SAP S/4HANA WebGUI transactions (more intuitive, faster user guidance).
Flexible workflow for purchase requisitions (definition of approval processes according to individual requirements, optimisation of the approval process for purchase requisitions by configuring workflows, etc.)
Service
Integration of credit management in service orders and contracts (performing credit checks when saving service orders and contracts by defining credit limits, thereby reducing the risk of losses, etc.)
In-house repair: date management for repair documents (definition of own date types, duration and date rules, etc.)
Governance, Risk and Compliance (GRC)
25 additional predefined controls for SAP Financial Compliance Management (now a total of 60 best practice controls, compliance with regulations such as SOX or IFRS 15).
Asset Management
Graphical relationship management between order operations within the app "Maintenance Scheduling Board".
SAP Maintenance Assistant with new functionalities such as monitoring of mobile applications and users, a mobile admin overview or issue and return of parts in the area of material movement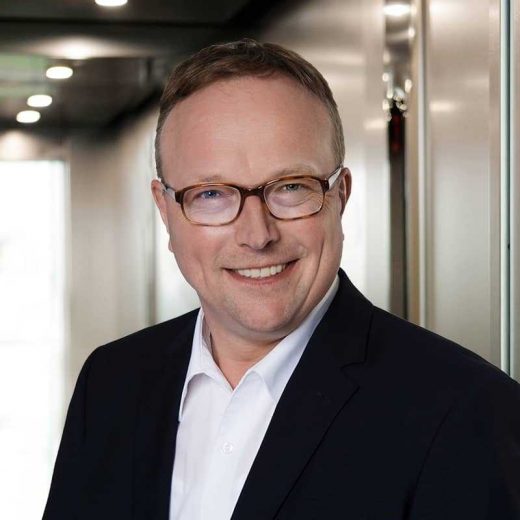 Meinolf Schäfer, Senior Director Sales & Marketing
Are you interested in the SAP S/4HANA Cloud?
+49 2241 8845-623