Sap S/4HANA - Business management benefits
Most companies are currently thinking about their S/4HANA Roadmap or are already implementing it. The direct economic benefits that S/4HANA can have are open to many.
Better preparation for maximum economy
Companies convert to SAP S/4HANA for various reasons. Many see it as a strategic next step, as optimization potential to improve business processes or to develop new business models, while other companies see themselves forced by the product strategy of SAP SE, which with the new Business Suite S/4HANA will replace their previous market-leading ERP products until 2025, to deal with the question of a migration from the previous SAP application landscape.
What is only second in the considerations of many companies is the increased added business value of an SAP S/4HANA implementation.
However, in order to benefit to the maximum from this benefit, the weaknesses of the previous system must first be identified. Experience has shown that the weak points and problems are already known to those in charge of the department and can be described and prioritised in concrete terms. On the basis of these identified weak points, improvement potentials can then be worked out.
In all projects, the question always arises as to how high the costs are that arise as a result of these weak points. Here it must be quantified how high the productivity losses are, which are caused by inefficient processes. The next step is to estimate the benefits of the potential for improvement. It is therefore necessary to analyse what the financial impact would be if the changeover to SAP S/4HANA were carried out. For this purpose, S/4HANA conversion projects that have already been carried out can specify a direction.
Database and Hardware for SAP S/4HANA
SAP S/4HANA only runs on the SAP HANA database because the growth of cloud applications requires a technically simpler and faster substructure. The advantage over other competitors is that the SAP HANA platform opens up new ways to meet the challenges facing companies today and in the future.
Furthermore, SAP HANA not only supports S/4HANA, but also many other application scenarios - from big data analyses to new applications for the Internet of Things. SAP HANA is a federated database system that can be seamlessly integrated into other databases.
Of course, hardware costs also play an important role in the introduction of SAP S/4HANA. Many customers, especially smaller ones, are afraid of unacceptably high hardware costs that they cannot bear. However, it is important to know that column-based storage can drastically reduce the volume.
In addition, it should also be considered whether archiving data that can still be retrieved via HANA would not be useful. In this way, the amount of data stored online can be further reduced. This also has advantages for data backup, as backup and recovery are significantly shortened.

Are you interested in switching to SAP S/4HANA? Here you can find out which aspects play a central role in the implementation of SAP S/4HANA.
Advantages of Database Speed under SAP S/4HANA
One of the greatest business advantages of SAP S/4HANA is the clear layout of the database. This enables rapid data collection, significant improvements in reporting and holistic flexibility in reporting via external hierarchies. These hierarchies can be changed without having to change the database.
The high speed of the database allows to develop completely new processes. Any field in a table can now be used as an index, resulting in simplifications. In meetings, the current business situation can be displayed in real time with data from the system and extended by forward-looking analyses.
There are no new activities for the database administrator. The system is prepared for an expansion of functions and designed to enable new processes in the digital world.
The advantages of S/4HANA in terms of the digital future
With SAP S/4HANA many advantages can be realized in the future in only one software version. The total cost of ownership can be reduced and the first steps into a digital future are accelerated. Application areas such as data acquisition, analyses and forecasts, standard reporting, the digital meeting room or comprehensive customer interaction can be combined by SAP S/4HANA into a single powerful component. This alone should be a reason to think about an early migration to S/4HANA.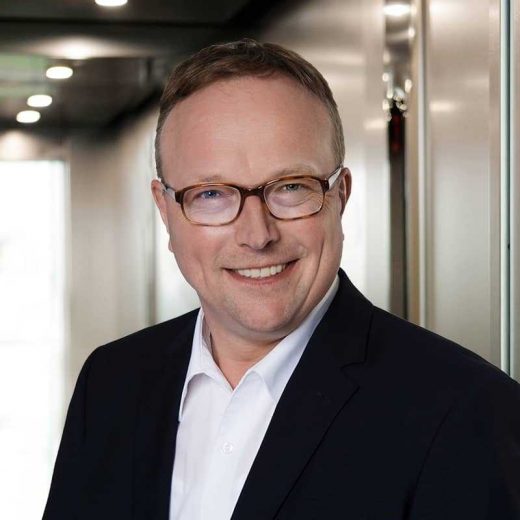 Meinolf Schäfer, Senior Director Sales & Marketing
Do you have any questions? I will be glad to help you.
+49 2241 8845-623
We are your partner for all questions and requirements around SAP. Contact us for a personal conversation.