Post Merger Integration - What if it doesn't fit?
Would you like to sell a part of your company? Do you want to strengthen through an acquisition? IT in particular can become a decisive factor in such cases. It's better to ask someone who knows their stuff.
A carve-in you can do better with GAMBIT
Why you can rely on our experience
You have to harmonize two IT system landscapes - and don't even know where to start? We help you: with our experience from over 600 projects in more than 70 countries. Feel free to contact us ...!
Borders? What boundaries?
Would you like to implement a "Company Code Transfer", i.e. a tool-based relocation of company codes between different SAP systems? GAMBIT is also the first SAP-certified company worldwide.
And what can we do for your success?
Grown structures or different SAP systems - with a carve-in, the integration of IT is not easy, but central to success. We don't let difficult things put us off.
Do you already know our daily business?
Do you want a functioning, uniform SAP system after the integration? That's what we want - and we're implementing it step by step for you. Why should you be content with less?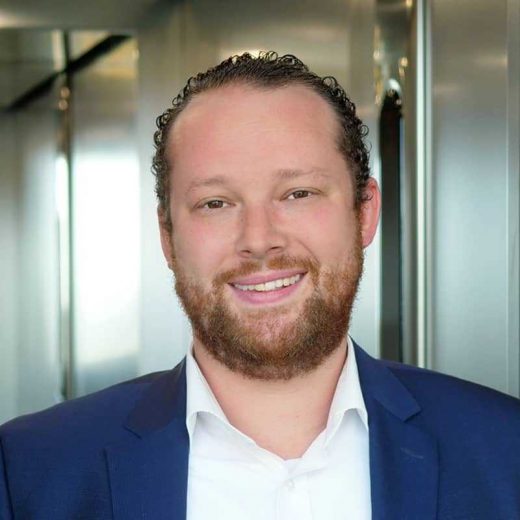 Fabian Fröhlingsdorf, Senior Executive Consultant
Do you have any questions? I will be glad to help you.
+49 2241 8845-603
Post-merger scenarios for IT systems are often defined by the contractual agreements between seller and buyer long before the actual operational implementation. Therefore, corporate transactions are usually not completed when the buyer takes over the operational sovereignty for current SAP/ERP system landscapes. After the transition, a fast and secure IT system is responsible for ensuring that the synergies planned by the acquisition can be achieved in a timely manner.
The challenge is that the initial IT system architectures of buyers and sellers usually differ significantly. In addition, there are differences in the content design of core processes in SAP, connected environment systems, and the organizational responsibility for operating the systems.
GAMBIT has summarized in a guideline the relevant questions for the identification and evaluation of possible integration scenarios in a post merger integration. We use our experience from many projects to make the existing differences in the areas of organization, processes and technology between the participating units transparent and to point out the most efficient way of integration.
The takeovers and mergers planned for 2018 reach a number that will only be exceeded by the year 2000. Systems must be integrated and data migrated in the ERP landscape. Only after applications and data from both companies have been merged can the hoped-for synergies be leveraged from the merger.
GAMBIT uses suitable tools, has developed proven processes and brings with 60 SAP LT certified consultants and 600+ projects in 70+ countries the necessary experience to implement changes in business applications efficiently and elegantly. Our primary objective is to contribute to the success of the transaction. By working together with a partner like GAMBIT who guarantees high quality, you reduce the time spent and save costs during the transformation. GAMBIT thinks strategically and advises process-oriented.
Different national languages? Different corporate cultures? The IT works.
The synergies that can be achieved through a merger are partly the result of a reduction in the number of jobs previously filled twice. Especially in the case of a 50/50 merger of previous competitors as suddenly equal partners, such a constellation offers social and emotional dynamite if positions from structural positions in management to the workplace can be filled at the base by only one person at a time.
Stressors, which are connected with a change of the personnel structure of the enterprise, distract the coworkers from the accomplishment of the daily work and the reaching of the enterprise goals. In this phase of the merger, it is all the more valuable if the IT required for day-to-day business processes is in place.
You can ensure the identification of such challenges in IT through a DUE Diligence or Red Flag Due Diligence.
Use Cross Selling after the merger. With harmonized IT.
IT with professionally consolidated master data enables us to offer our customers the entire range of services and products. IT is a key success factor in this scenario.
An example: Two companies, a bank and an insurance company merge under one holding company. Existing bank customers also need insurance products and vice versa. A vehicle is financed and insured. The property is also financed and insured. Interlinked marketing can be carried out for the customers of this company over the entire life cycle: from training/study to the consolidation phase with the acquisition of real estate and the development of a portfolio as old-age provision to the phase of retirement savings.
However, such cross-selling can only be implemented efficiently after successful integration of the IT processes.
1 + 1 = 1 SAP harmonization and integration. From a single source.
The integration of differently configured process and IT system landscapes is often the biggest challenge in PMI projects. A purely technical integration is rarely given as a target scenario. Efficient integrations usually require the alignment of commercial management and control systems, the use of system-based, paperless intercompany processes or the use of common master data.
To support the necessary harmonization, GAMBIT uses tools that recognize data identities and deviations and optimally support necessary mappings. A dedicated team of harmonisation and migration specialists ensures that in the end two different worlds do not have to be operated in a common system.
IT after Post Merger Integration: It just works
Different procedures for the same business processes are harmonized, the master data integrated, so that human resources can achieve a higher result with the same effort.
Local markets or related products no longer require separate IT runs for market development after the integration process has been implemented. Different handling methods for annual accruals can be coordinated with each other and do not lead to unproductive excursions across different perspectives for budgets and reserves.
National companies have access to the same database structure, so that legal and ethnic characteristics can be in the foreground during localisation.
In addition, standardization offers the opportunity to a) select the better of two processes and b) streamline an existing process in order to act faster and react more flexibly to market changes. In this way, competitive advantages that have been achieved can also be exploited.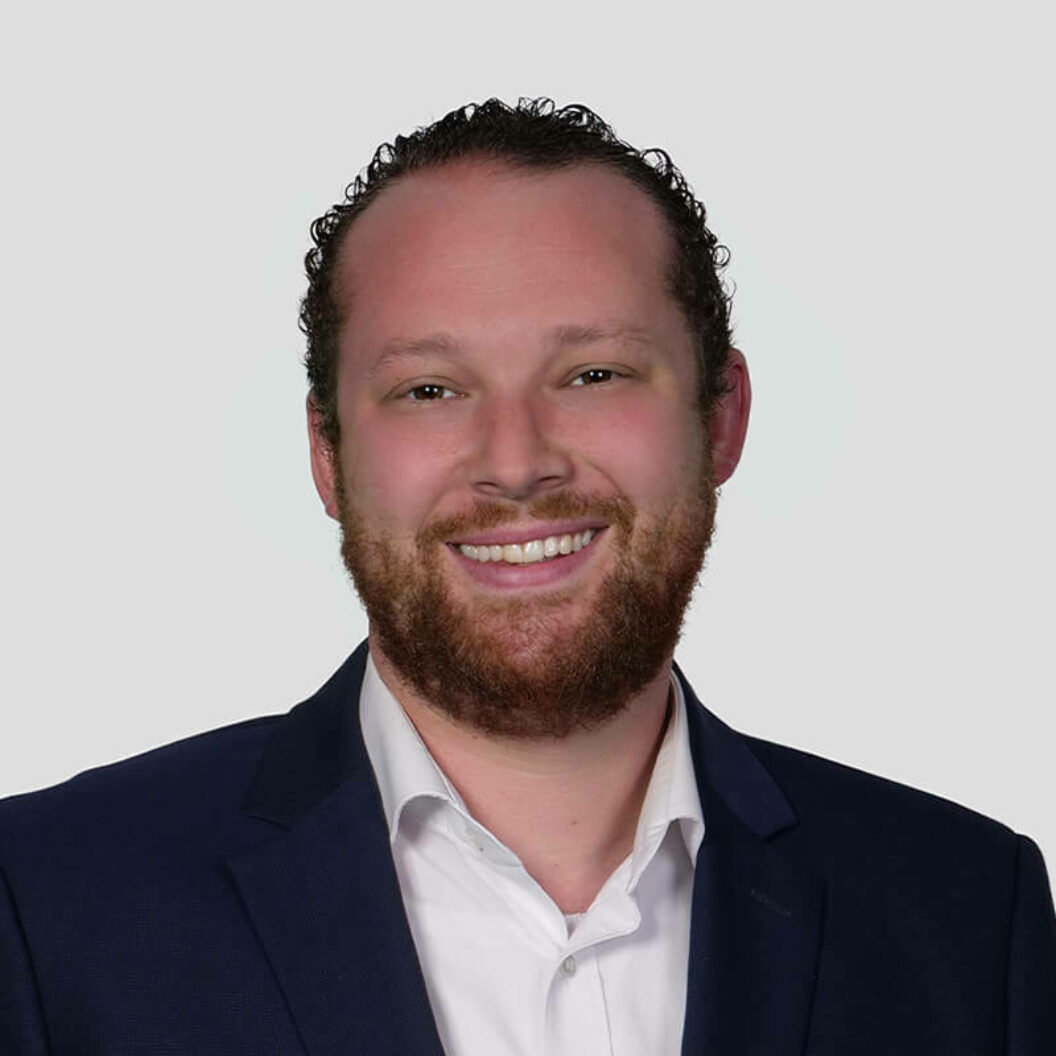 Fabian Fröhlingsdorf, Senior Executive Consultant
Do you have any questions? I will be glad to help you.
We are your partner for all questions and requirements around SAP. Contact us for a personal conversation.
Post Merger Integration: Limits? What boundaries?
In short, there are practically no limits to the technical implementation of post-merger integrations in SAP. The transfer of data from source and target systems takes place with SAP-certified tools that enable almost all forms of integration with upstream harmonizations and mappings in a single step.
GAMBIT is the first SAP-certified company worldwide to successfully implement the "Company Code Transfer" scenario, i.e. the tool-based relocation of complete company codes between differently configured SAP systems.
Post Merger Integration: We take up the challenge
Despite the same market and very similar sales targets, the master data of the respective company can be completely different.
An example from the automotive sector: When financing a vehicle, a bank will focus on the creditworthiness of the borrower and assess his ability to repay the loan without any problems. When leasing the same object, a leasing company will pay more attention to the depreciation of the vehicle due to ageing and wear.
The difference is that the leasing company gets the car back and the bank does not. Static data on the borrower's past behaviour is evaluated. In the case of leasing objects, the perspective is a forecast that sometimes requires a dynamic adjustment due to unforeseeable events such as political decisions and disruption (diesel gate/E-mobility).
An insurance company for the same driver and the same car will in turn assess the risk tolerance of the driver.
As a producer of new vehicles, the vehicle manufacturer will want to inform and train new car salespeople particularly well in the sales organisation. Used car sellers are not so interesting for the factory, but just as important for the three financial service providers mentioned above.
Experience shows that the existing data is based on different update intervals and time periods, different definitions of the same terms and different source files. Often the displayed evaluation is also different, because the user saves time by a certain reduction and focusing. Based on the above example, the bank would probably store the due date of the first installment of the vehicle and the insurance company the insurance start date as the relevant date. All the data could, however, be uniquely assigned to a vehicle on the basis of the chassis number.
Especially in successful old economy companies, the existing systems have often grown for decades. Some files can be better used for the specific needs of a business unit or only if they still pass through a separate manual filter. For example, it may be necessary to filter out inactive customers/brand changers in order to determine the activity and turnover of a population.
With this practical example we would like to show you that we at GAMBIT do not shy away from complex integration processes. Each task has its own special features and we are happy to actively contribute to the creation of pragmatic solutions with proven processes as part of post-merger integration management.
Post Merger Integration with GAMBIT: Processes with high quality results. A conclusion
Despite careful IT due diligence and conscientious planning, the management and the IT department still face a challenge after the legal mergers & acquisitions: post-merger integration.
Companies bring with them different structures that have evolved over time and need to be harmonized in SAP system integration. If the goals of both companies are to be successfully harmonized, IT represents a central basis for the success of mergers.
The PMI process involves risks. It can present itself as a cost driver, impair controlling in market analyses and restrict sales in market cultivation. It is possible that two systems continue to coexist and each claim the same attention as before. In addition, capacities are tied up in such a scenario in order to manually merge the results of both systems.
However, the expectations that lead management to decide on an M&A presuppose that the hoped-for synergies are raised as quickly as possible. With a uniformly functioning system, purchasing, for example, can play out its pricing power in procurement.
GAMBIT provides the necessary professional instruments and trained, experienced harmonization and migration specialists for a successful post merger integration. We use SAP-certified planning and execution tools to identify variances and matches and support the upcoming mapping.
The goal is a uniform, functioning SAP system for an integrated company. This is our daily business.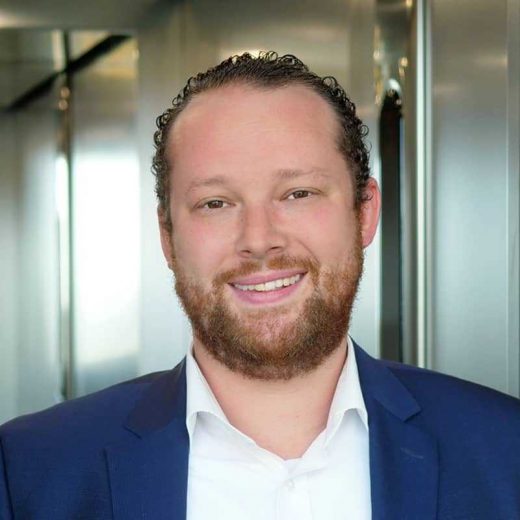 Fabian Fröhlingsdorf, Senior Executive Consultant
Do you have any questions? I will be glad to help you.
+49 2241 8845-603