SAP training - always at the pulse of time
Anyone working with SAP must always keep their knowledge up to date. This is the only way to make optimum use of the advantages. Thousands of SAP users have already benefited from our training.
Our SAP training for companies
Individual cutting guaranteed
The training courses at GAMBIT are not off-the-peg products. No matter how big your company is or in which branch you are active: We specifically adapt the contents and formats to your wishes and needs.
Why should you settle for anything less?
In more than 20 years several thousand participants have already taken part in SAP trainings of GAMBIT. Our trainers are experienced SAP experts, certified many times and practice-proven. And when may we welcome you?
Where do the training sessions take place?
We conduct the training courses - depending on your wishes - in-house in our first-class equipped training rooms in Troisdorf, as an online course or also at your site. From experts for experts.
You have questions, wishes - want to book?
If you would like to take a training course on SAP S/4HANA, then we are happy to be of service to you at any time. Use the contact form or simply give us a call!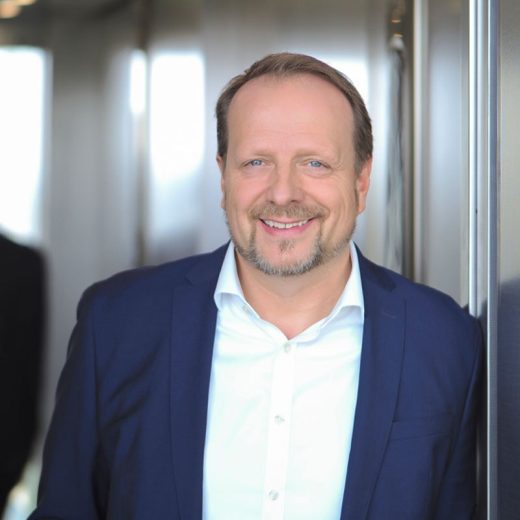 Matthias Müller, Senior Sales Executive
You need training for the employees of your company?
+49 2241 8845-625
We are your partner for all questions. Contact us for a personal conversation.
SAP trainings for companies!
With SAP S/4HANA, SAP has fundamentally changed its ERP system. By further developing the software, SAP is helping companies to meet the challenges of digitization, but is also confronting its users with some difficulties in dealing with the new functions of the SAP system.
The changeover to SAP S/4HANA must be thoroughly prepared so that the project fits in with the company's strategy and the goals it has set itself and brings the desired success for its own business model.
SAP training courses are therefore an efficient means for companies to benefit from all the added values of SAP S/4HANA. With the SAP trainings of GAMBIT Consulting your employees acquire the necessary competences from a professional and experienced hand.
GAMBIT Consulting - Your partner for professional SAP trainings
With more than 20 years of market presence, we have successfully trained several thousand SAP users from companies of all sizes and industries in the use of SAP ERP. Not only your senior users, but also your junior staff can benefit from this proven experience and soon contribute to the added value of your company through further training. We also focus internally in our GAMBIT Academy on the SAP training of our junior consultants.
Very important: We tailor our trainings exactly to the requirements in your company and to your wishes. And this applies to the contents but also to the respective training format - from on-site seminars to online courses.
We are convinced that the better and more precisely the respective training is adapted to the needs of the individual company, the greater the benefits later on. This also applies equally to our approach of combining theoretical learning content with practical examples.
If you are interested in a seminar on SAP S/4HANA, please contact us. We conduct seminars and workshops both in our own training rooms and online or at your company site.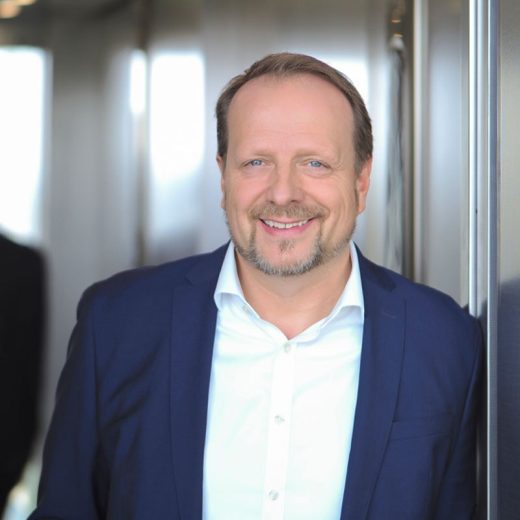 Matthias Müller, Senior Sales Executive
Please contact me for all questions regarding training at GAMBIT.
+49 2241 8845-625
We are your partner for all questions. Contact me for a personal conversation.
SAP S/4HANA training - acquire the necessary skills now
A system change as comprehensive as from SAP ECC or SAP R/3 to SAP S/4HANA is not only technically an enormous challenge. Users, managers, developers - they all depend on getting to know the new system and its functions as quickly as possible. After all, this is the only way to make optimum use of the advantages of the new ERP application.
This is exactly where GAMBIT's trainings and courses come in: Our experienced SAP experts impart to you or your employees exactly the skills and competences which you need when dealing with SAP S/4HANA. Thus, you get to know the basic functions as well as special industry functions, from the first steps in dealing with SAP S/4HANA to expert knowledge.
SAP training for the FI Financials module
The FI Financial Accounting module includes functions that are required in Financial Accounting. This includes the general ledgers and subledgers.One of the most important tasks of the FI Financial Accounting module is the preparation of the balance sheet and income statement. This can be particularly interesting for companies that have to publish their balance sheets and income statements for legal reasons.Evaluations based on the information available in FI Financial Accounting also form a good basis for the work of Controlling. Data in the FI Financial Accounting module is compressed for better clarity and more efficient handling. More in-depth information can be viewed via adjacent modules such as Purchasing and Sales.Finance is an elementary area at the core of every company. In the GAMBIT SAP training for the module FI Finance your employees will learn and deepen the live handling of the functions, which are really important for their daily work, under the guidance of experienced lecturers and experience a sensitization for the interfaces to neighbouring modules.
SAP training on the CO Controlling module
Controlling requires reliable tools to check the efficient use of financial resources. From the findings of controlling, decisions can be derived as to whether unsuccessful products should be removed from the range and estimates can be made as to which costs could be expected as an alternative for a relaunch. The sometimes casually termed "cash burn rate" is a measure of the market success of unsuccessful products.
The CO Controlling module provides you with the tools you need to quantify and compare your investments and profits.
Depending on your approach, different views are available for evaluation: process-oriented with process cost accounting, product-oriented with product cost accounting and market segment oriented with profit and market segment accounting.
Naturally, basics such as cost type accounting and cost center accounting are also included in the module.
In the GAMBIT SAP Training CO Controlling your employees learn to create meaningful evaluations with the module CO Controlling. In this way, controlling can provide valuable information for product development and marketing.
SAP training for the module SD Sales and Distribution
In the SD Sales and Distribution module, logistics processes begin with order acceptance.
It is not for nothing that distribution is a component of the marketing mix. Sales and Distribution can develop into an independent quality characteristic with a tight implementation. Private customers expect immediate delivery, industrial customers have often introduced the concept of just-in-time delivery of semi-finished products in order to save storage space.
In order to do justice to these logistical processes, a modern company needs real-time queries, as the SD Sales and Distribution module does. This module can also be used to provide reliable information on the status of an order for customer-oriented complaint management.
There are close links with Materials Management, Product Planning and Financial Accounting. The training teaches your employees how to use SD Sales and Distribution to quickly and efficiently manage the flow of goods from ordering to invoicing in a modern on-demand company.
SAP training for the module MM Materials Management
Depending on the company's orientation on the market, Materials Management (module for materials management) can be an essential module for querying and controlling core operational processes in real time. In this respect, MM Materials Management is a typical support software for Enterprise Resource Planning.
Particularly in markets where there is high competitive pressure, it is taken for granted that a certain price will be charged for a corresponding quality of material. The only way to set oneself apart from the competition competitors is often to ensure reliable and timely delivery.
MM Materials Management provides the necessary tools for this, from the determination of requirements to the satisfaction of requirements. Orders can be processed in this module, order confirmations and incoming deliveries can be tracked. The goods receipt can be posted and invoices can be checked and released.
In the MM Materials Management module, you can also maintain vendor master data and material master data and access them for procurement processes.
Due to its pragmatic scope, MM Materials Management is ideally suited for training in order to identify existing needs and to vividly meet them, including the steps described above.
SAP training for the module PP Production Planning
Form semi-finished products from raw materials or assemble a complex product like an automobile from supplied individual components: Production is the area where value is created. The PP Production Planning module is of corresponding importance in manufacturing companies.
Capacities in production planning must cover the requirements arising from individual orders from customers and deliveries to regular customers. Ideally, deliveries for production take place shortly before processing and only the types and quantities of products are produced that the market is likely to reduce. In this way, a company does not spend capital unnecessarily on resources and only needs minimal storage space.
In order to approach this ideal as closely as possible, production must be managed highly efficiently. This requires real-time data covering all production sites.
In our SAP training, your employees will refine their knowledge in order to make better use of the potential of the PP Production Planning module. Using practical examples, you will learn how to handle a master record such as a bill of material and gain an overview so that you can control and adhere to routings.
SAP training on the QM Quality Assurance module
An essential point for being able to offer consistently high quality begins with the selection of suppliers and the quality inspection of the delivered goods. Of course, our own production is also decisive. Within the logistics chain, the QM quality assurance module accompanies production with particular attention and regular testing procedures, because the easiest way to influence the quality of product components and further processing is within your own company.
Measuring equipment and test procedures must be documented in order to obtain comparable and thus meaningful measurement results.
Generating new customers is far more time-consuming than maintaining existing ones or reacting to complaints in a suitable way. Quality assurance therefore also includes complaint management. The same applies to quality defects on the part of the suppliers: If the quality is inadequate, the quality assurance department will contact the supplier with a complaint.
Quality assurance employees usually have experience with the company's production processes and a feeling for what can be implemented in production. In the user training for the QM Quality Assurance module, we have compiled the course contents in such a way that the possibilities of the module can be exploited more comprehensively.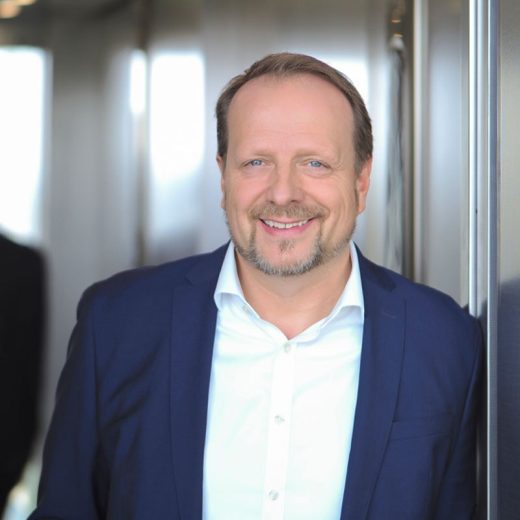 Matthias Müller, Senior Sales Executive
Partner for SAP trainings
+49 2241 8845 625
We are your partner for all questions. Contact us for a personal conversation.
SAP training for the BI Business Intelligence module
BI Business Intelligence replaces the former BW Business Warehouse. This is not a mere renaming.
With increasing data throughput when transferring data via the Internet, sufficient storage options, increasing computing power and greater use of online shops and payment services, the volume of business transactions and flows of goods that are handled online and thus recorded digitally in detail is increasing.
At the same time, the quality of artificial intelligence in the recognition of patterns and in the interpretation of the existing data basis is increasing to such an extent that machines begin to make independent decisions. The application can already be experienced in everyday life, primarily driven by the algorithms of search engines and by AI in the automotive sector.
The advantages of the BI Business Intelligence module are particularly evident in the SAP S/4HANA solution landscape. Here in the cloud there is sufficient memory and computing capacity available to carry out even extensive evaluations in a surprisingly short time, without having to expand one's own hardware.
In our courses for the SAP module BI Business Intelligence, your employees carry out data mining and deal with big data analyses. In this way, the existing potential can be exploited from the digitally available information, e.g. on customer groups. A treasure trove for product development, marketing, sales and market research!
SAP training for the PS Project System module
The PS Project System module offers users the possibility to plan the upcoming tasks of a project as well as to compare the planned with the actually incurred costs. This means that any deviations from deadlines and budget overruns can be detected in good time and appropriate reactions can be made to deal with this situation.
These functions can be used for projects of your own company as well as in a service provider role for projects of other companies. The advantage lies in the fact that the PS Project System module creates ordering and binding structures that can be viewed by those involved, regardless of location, via the cloud. The module makes it possible to implement an authorization concept so that sensitive areas - such as budget areas - are not automatically disclosed to everyone.
In our SAP PS Project System module courses, participants learn how to use the project management system to plan a simulated project. You can follow the progress during the project time via the monitoring of the PS Project System module and experience how, despite unforeseen events, the overview is maintained with the help of the module.
SAP training for the CS Customer Service module
Many customers do not purchase a product, but a solution. Looking at the entire product lifecycle, customer service makes up a large part of the experience of the potential regular customer and it is this experience that is still fresh in the customer's mind when he decides to make a repeat purchase with the same brand or not.
The experience of positive customer service applies equally to capital goods and consumer products. The customer does not want to have the feeling that he is left alone after the purchase and has to solve problems himself.
Nevertheless, this opens up an opportunity for customer loyalty, defence against outside influences and additional offers. Durable consumer products such as automotive generate a significant return on spare parts and maintenance.
With the CS Customer Service module, the entire service process can be handled: from notification to quotation and order.
In our SAP training CS Customer Service, the participants create a service order, enter spare parts, plan the work assignment and invoice the services rendered.
More than 20 years experience in SAP training
GAMBIT has been training SAP users and users for more than two decades - up to now, several thousand participants from all industries and from companies of all sizes have taken part in GAMBIT training courses.

The most important advantages of training courses at GAMBIT are

Individual tailoring (compilation of the contents exactly according to your needs and requirements)
Practical orientation (important theoretical contents, supplemented by practical examples)
Flexible implementation (in-house in the training rooms of GAMBIT, as online course or at your site)
Competent lecturers (trained and experienced seminar leaders from the SAP business consulting industry)
Experienced provider (more than 20 years of market presence in SAP and ERP training)
Are you interested in a training course on SAP S/4HANA? We are always there for you and would be happy to provide you with a non-binding offer.
Individual SAP training focuses for your company
In order to make it easier for your company to deal with SAP ERP, GAMBIT Consulting offers SAP training programs to acquire the knowledge, certifications and skills that make the difference in the competitive market of various industries. Our expert and professionally trained instructors will teach you SAP knowledge that is tailored to the needs of your company and will make your employees an efficient user of SAP ERP software.
By tailoring the training to your company's individual needs, we can specifically address the organisational structures of your company when compiling the content and training formats (training, seminars, online courses). The SAP application developers have developed the modules presented above in a very practical way. In our training method we combine the learning content (from basic to expert knowledge) with pragmatic examples so that a high learning effect results. The lecturers at Gambit Consulting GmbH can fall back on more than 20 years of competence in SAP management consulting. A total of 60 of our 200 experienced consultants are certified: "SAP Landscape Transformation 2.0".
SAP training in-house or in our training rooms
These tailor-made SAP training concepts can be used at will as an in-house variant in our first-class training rooms at the Gambit Academy or on site at your company's premises. We discuss your existing knowledge in the field of SAP use with you in advance and define skill goals that you would like to have achieved after our SAP training and further education.