Benefits and disadvantages of SAP S/4HANA and SAP ERP
SAP S/4HANA is SAP's current ERP software and has replaced SAP ERP. What are the benefits and disadvantages of both systems?
What are the benefits and disadvantages of SAP ERP 6.0 (SAP ECC)?
SAP ERP 6.0 is an ERP system that has been on the market since October 2005. It is also known as SAP ECC. Since its launch, the system has been optimized and extended by several enhancement packages.
Benefits of SAP ERP
One of the biggest benefits of SAP ERP is that many users have been familiar with the system for many years now. They know the system's functions and applications inside out.
In addition, SAP ERP has a very wide range of modules and core applications and can be improved and automated by numerous SAP add-ons.
SAP ERP 6.0 consists of the so-called modules - such as SAP Finance (FI), Materials Management (MM) or Sales & Distribution (SD) - and core applications such as CRM (Customer Relationship Management), SCM (Supply Chain Management) and SRM (Supplier Relationship Management).
Disadvantages of SAP ERP
One of the biggest disadvantages of the system is that SAP ERP requires a considerable amount of memory. Also due to the - compared to SAP S/4HANA - significantly more complex structure of the entire system, data processing and analysis therefore takes considerably more time.
Real-time data processing is therefore not possible; new applications such as artificial intelligence (AI) or machine learning cannot be implemented.
In addition, familiarization usually requires a lot of time. Many functionalities are complex, the user interface is confusing and no longer up-to-date. This also applies to the presentation of analyses, which are only possible to a very limited extent.
In addition, users who create a new transaction (such as an order) have to perform several steps. This often leads to errors because important fields are left out.
The decisive disadvantage, however, is that SAP will completely discontinue maintenance for SAP Business Suite 7 (including SAP ERP 6.0) from 2027 (optional extended maintenance until 2030).
What are the benefits and disadvantages of SAP S/4HANA?
Like SAP ERP 6.0 (or SAP ECC), SAP S/4HANA is also ERP software. Unlike SAP ERP 6.0, the new business suite is based on the SAP HANA in-memory database (storage of data directly in RAM).
Benefits of SAP S/4HANA
SAP S/4HANA is designed to enable companies to take advantage of the opportunities offered by digitization - especially with significantly faster data processing, real-time analyses, and the use of new technologies.
With SAP Leonardo, for example, SAP has created an innovation tool that provides applications for the Internet of Things, artificial intelligence, and big data analysis, among other things.
With the help of the SAP HANA platform, SAP S/4HANA can process and evaluate widely ramified data and information in real time, as well as make predictions, visualize data, and run simulations.
The high speed of the system also means that machine failures or stock shortages in the warehouse can be detected and rectified earlier. Companies can thus prevent costly interruptions to production.
In addition, SAP S/4HANA has a completely new user interface in the form of SAP Fiori: SAP Fiori is similar to conventional apps from the consumer sector and can be used by experienced users with virtually no training. And: SAP Fiori can be used not only with the computer in the office, but also mobile with smartphone or tablet.
Another advantage of SAP S/4HANA is that the system has a much simpler structure than SAP ERP 6.0 - both in terms of program and system architecture and with regard to the data model.
In comparison, this means that SAP S/4HANA has only half as many lines of code, data elements, and tables as SAP ERP 6.0. This "simpler" structure (as expressed in the "S" for "Simple" in the name) in turn results not only in higher response times, but also in lower maintenance requirements and a higher speed of innovation.
SAP has also improved the roles and rights system: each user now only receives access to those applications that are actually relevant to them.
Disadvantages of SAP S/4HANA
In addition to the benefits, SAP S/4HANA nevertheless also has a few disadvantages. These include, in particular, the investment costs associated with the conversion to the new system.
However, the numerous benefits of the new system (greater efficiency, more speed, use of digital innovations and technologies, etc.) mean that these costs are usually quickly amortized.
Or, to put it another way: those who delay the changeover too long or, in some cases, do not even make it at all, will be at a competitive disadvantage in the long term and will in all likelihood have to pay for this with falling revenues and market shares.
As with any change to such a system, the changeover also means that users first have to get used to the new system. However, due to the significantly simplified and user-friendly interface and the simple structure of the system, this should not be a major difficulty.
The same applies to possible disruptions to business operations that may occur as a result of the migration from one system to the other. However, good preparation and planning of the changeover (readiness check, roadmap, etc.) and the support of experts can usually prevent such incidents to a large extent.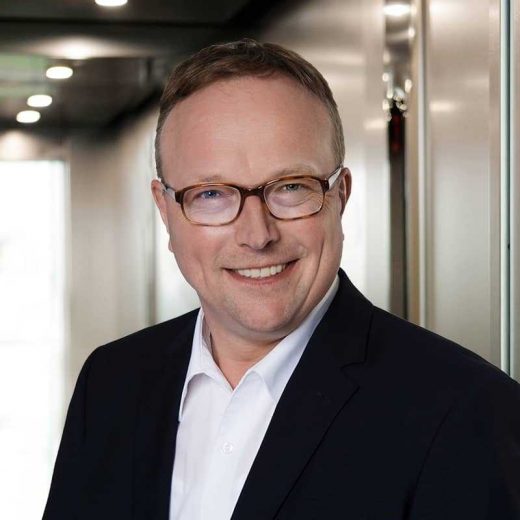 Meinolf Schäfer, Senior Director Sales & Marketing
Do you have questions about SAP S/4HANA? Then contact me!
+49 2241 8845-623