What SAP S/4HANA cloud solutions are there?
The road leads to the cloud. Ultimately, this makes it possible to use current technologies without having to upgrade your own IT infrastructure. But which SAP cloud is best for whom?
Basically, different cloud solutions can be distinguished, for example the private cloud from the public cloud. SAP offers separate offerings and solutions for each of these categories.
Public Cloud: One for all
The public cloud opens up information and services to the general public via the Internet under the keyword Software as a Service (SaaS).
In concrete terms, this means that all customers share the same hardware and network infrastructure, while the processing of data takes place in protected areas. Prominent examples of public cloud applications that have long been established in the environment of private internet users are Microsoft 365, Dropbox or Google Drive.
But is the delivery model also suitable for corporate applications? SAP agrees that it certainly is. For example, the SAP S/4HANA business suite has long been available as a public cloud solution.
In this case, SAP no longer speaks of Multi Tenant Edition, Public Cloud or SAP S/4HANA Cloud, Essential Edition (Cloud ES). The solution is currently called SAP S/4HANA Cloud.
This cloud solution is operated and hosted by SAP. The scope includes the core of SAP S/4HANA and solutions for specific industries in 42 countries. The only way into this cloud is Greenfield, a new implementation.
Such offerings are catching on: According to the IT industry association Bitkom, around a third of companies already use enterprise resource management applications in the form of SaaS.
However, this requires the willingness to change established processes in such a way that the given standard of the software manufacturer can be implemented. Extensions are possible to a limited extent, for example via SAP's Extensibility Framework or via the Business Technology Platform.
Individual adaptations of the cloud solution by customers, on the other hand, cannot be implemented. On the other hand, the solution can be introduced and operated comparatively quickly and cost-effectively.
In addition, such a cloud solution always remains "up to date" and new innovations are regularly made available to the customer. SAP, for example, regularly and fully automatically implements the necessary updates and upgrades - in the case of SAP S/4HANA Cloud, there are three to four automatic updates per year. In this way, any security gaps are also closed reliably and promptly. Anyone who wants a ready-to-use ERP solution and does not need any user customisation is backing the right horse in the case of SAP with SAP S/4HANA Cloud.

Private Cloud: A solution of your own

Those who do not want to share the infrastructure with others can use a private cloud solution.

The private cloud solution from SAP is called RISE with SAP S/4HANA Cloud, private edition. It is a solution for all companies that want to combine the expandability and functional scope of an on-premise solution with the advantages of a pure SaaS solution.

Previous designations such as SAP S/4HANA Private Cloud or Single Tenant Edition are no longer used. The SAP S/4HANA Cloud, Extended Edition (Cloud EX), on the other hand, is still available as well. However, it does not allow the use of the RISE solutions.

This private cloud solution is operated by SAP and hosted at a hyperscaler. The scope corresponds to the on-premise solution (64 countries and 25 industries).

The SAP S/4HANA Cloud, private edition can be extended via side-by-side developments, in-app solutions and via the conventional method with ABAP.

In addition, the programme code of the ERP suite can be adapted, even if this is not recommended. In this way, individual processes of customers can also be mapped and do not have to be changed in terms of processes.

The technical updates are carried out by SAP. The dates are coordinated in advance and the customer does not have to carry out an update (at least every 5 years) if he does not want to.

The path to this solution leads via system conversion, selective migration or the greenfield approach. The best practice standard is also available here.

Many companies expect such a solution to provide more security for their sensitive data. Because all company data remains in-house.

Managed Private Cloud: With security carefree
The managed private cloud combines the security of an on-premise solution with the flexibility of the cloud.

Such solutions are not operated by the company itself, but by an external provider. The company does not rent the software (as with a SaaS solution), but buys it. SAP also offers such a solution, the "Private Cloud managed by SAP".

Not only can the SAP S/4HANA Business Suite be operated via the fully customised SAP HANA Enterprise Cloud managed by SAP. With the platform, SAP opens up all the advantages of the in-memory technology SAP HANA to its customers - and also takes care of operation and maintenance.

Governance, on the other hand, remains with the customer, who can freely define maintenance cycles in coordination with SAP. In this way, updates can be planned in a targeted manner and ERP applications can be reliably kept up to date. However, so much service has to be paid for - which is why the SAP HANA Enterprise Cloud is more profitable for large companies.
Hybrid Cloud: The best of two worlds
A hybrid cloud combines resources provided in your own data centre or in a private cloud with a public cloud and provides the optimal basis for two-speed IT.

For example, SAP S/4HANA Business Suite can be operated via an on-premise solution or a private cloud solution (such as RISE with SAP S/4HANA Cloud, private edition) and supplemented with collaboration solutions or customer loyalty systems from a public cloud solution (such as the cloud solutions from SAP's CX portfolio).

The advantage: security, data protection and compliance requirements are guaranteed on-premise or in the private cloud, but at the same time innovative solutions and technologies can be used quickly and agilely.

The integration of new group companies or branches is also straightforward via hybrid deployment models. The IT team benefits from simplified resource management and the CFO is pleased about the quick transparency in the figures of the new operating units.
Multi Cloud: The best of all worlds, but not for everyone
The Multi Cloud offers companies even more scope than the Hybrid Cloud. While hybrid delivery models combine services from public and private clouds, the multi-cloud bundles different cloud providers under one roof.

This allows companies to use a variety of different services, software applications and infrastructures from different cloud providers in parallel and do not have to commit to a single provider.

The advantage is greater flexibility. The disadvantage: the more different providers and cloud models the multi-cloud integrates, the more difficult it is to control and the greater the risks of compliance violations and security breaches.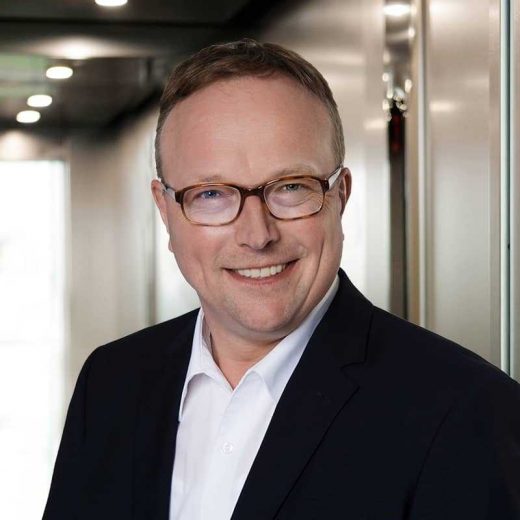 Meinolf Schäfer, Senior Director Sales & Marketing
Do you have any questions? I am happy to help!
+49 2241 8845-623
We are your partner for all questions and requirements around SAP. Contact us for a personal conversation.