What SAP S/4HANA cloud solutions are there?
The road leads to the cloud. Ultimately, this makes it possible to use current technologies without having to upgrade your own IT infrastructure. But which SAP cloud is best for whom?
Public Cloud: One for all
Under the keyword Software as a Service (SaaS), the public cloud opens up information and services to the general public via the Internet. In concrete terms, this means that all customers share the same hardware and network infrastructure, while data is processed in protected areas. Prominent examples of public cloud applications that have long since established themselves in the environment of private Internet users are Microsoft 365, Dropbox or Google Drive.

But is the deployment model also suitable for enterprise applications? Absolutely, even SAP thinks so. For example, the SAP S/4HANA Business Suite has long been available as a multi-tenant solution. In this case, however, SAP no longer speaks of multi-tenant or public cloud, but calls the offer SAP S/4HANA Cloud, Essential Edition (Cloud ES).

Offers like this are well received: According to the IT industry association Bitkom, around one third of companies already use enterprise resource management applications in the form of SaaS.

However, this requires the willingness to change established processes in such a way that the software manufacturer's specified standard can be implemented. Individual adjustments to the cloud solution by customers are not possible. Instead, the solution can be introduced and operated quickly and cost-effectively with just a few IT experts.

In addition, such a cloud solution always remains "up to date". SAP, for example, imports the necessary updates and upgrades regularly and fully automatically - with Cloud ES it is four automatic updates per year. In this way, any security gaps are closed reliably and promptly. If you want a ready-to-use ERP solution and do not require any user customization, SAP Cloud ES is the right choice for you.
Private Cloud: To each his own

Those who do not want to share their infrastructure with others can operate the ERP system used in their own data center. Anyone using an SAP system therefore requires the on-premise version of SAP Business Suite as well as an end-to-end virtualized corporate IT system.

SAP's "private cloud" solution is called "SAP S/4HANA Cloud, Extended Edition" (Cloud EX). It is a solution for all companies that want to combine the expandability and functionality of an on-premise solution with the advantages of an SaaS solution. Earlier designations such as "SAP S/4HANA Private Cloud" (Managed Private Cloud) or "Single Tenant Edition" (STE) are no longer used.

Such a solution is only accessible to a defined group of users within the own organization. Many companies expect it to provide more security for their sensitive data. This is because all company data remains within the company.

Another advantage of this deployment model: The program code of the ERP suite can be adapted. This means that customers' individual processes can also be mapped and do not have to be changed in terms of processes.

It should be noted, however, that in contrast to a public cloud solution, the investment, operation and necessary updates remain the operational responsibility of the company itself.

Managed Private Cloud: With security carefree
The Managed Private Cloud combines the security of an on-premise solution with the flexibility of the cloud. This is because such solutions are not operated by the company itself, but by an external provider. The company does not rent the software (as with an SaaS solution), but buys it. SAP also offers such a solution, the "Private Cloud managed by SAP".

Not only can the SAP S/4HANA Business Suite be operated via the SAP HANA Enterprise Cloud, which is managed by SAP and is completely user-defined. The platform enables SAP to offer its customers all the benefits of SAP HANA in-memory technology - and also takes care of operation and maintenance.

Governance, on the other hand, remains with the customer, who can freely define maintenance cycles in coordination with SAP. This allows updates to be planned specifically and ERP applications to be kept reliably up-to-date. However, so much service has to be paid for - which is why the SAP HANA Enterprise Cloud is more worthwhile for large companies.
Hybrid Cloud: The best of two worlds
A hybrid cloud combines the resources provided in the company's own data center or in a private cloud with a public cloud and provides the optimal basis for two-speed IT.

The SAP S/4HANA Business Suite, for example, can be operated via a secure Cloud EX and supplemented by collaboration solutions or customer loyalty systems from a public cloud solution such as SAP S/4HANA Cloud ES.

The advantage: security, data protection and compliance requirements are guaranteed in SAP Cloud EX, while at the same time innovative solutions and technologies can be used quickly and agilely.

The integration of new group companies or branches is also easily possible via hybrid provisioning models. The IT team benefits from simplified resource management and the CFO is pleased with the rapid transparency in the figures of the new operating units.
Multi Cloud: The best of all worlds, but not for everyone
The Multi Cloud offers companies even more scope than the Hybrid Cloud. While hybrid delivery models combine public and private cloud services, the Multi Cloud bundles different cloud providers under a common roof. This allows companies to use a variety of different services, software applications and infrastructures from different cloud providers in parallel and does not require them to be tied to a single provider. This increases flexibility. The disadvantage: The more different providers and cloud models the Multi Cloud integrates, the more difficult it is to manage and the greater the risks of compliance violations and security gaps.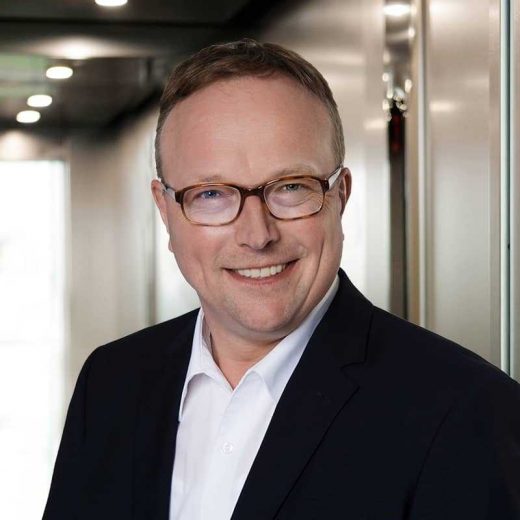 Meinolf Schäfer, Senior Director Sales & Marketing
Do you have any questions? I am happy to help!
+49 2241 8845-623
We are your partner for all questions and requirements around SAP. Contact us for a personal conversation.