Master Data Optimization with SAP MDG
Growing structures are also accompanied by an increase in the requirements placed on the company's own master data. Faulty or deficient master data can have considerable consequences for a company.
Master data - the basis of success
The SAP MDG solution enables defined workflows to help companies validate, consolidate, and distribute master data.
Within the master data governance, business objects such as customer or vendor are recorded as separate data models. These models are individually adaptable and can be tailored to the individual requirements of the company.
As with ITIL, changes to the data can only be made using change requests. When master data is changed, it is moved to an inactive area and only after successful validation and release does the data return to productive operation and can be used updated.
SAP MDG uses SAP Business Workflow to ensure that individual processes can also be tailored to the company. Workflow templates are adapted and can be modified individually for the company. In addition, dynamic user interfaces are used to display interfaces strictly according to compliance guidelines. With the help of the direct connection to the actual ERP system, the entered data is continuously checked.
It is also possible to restrict entries using input help and preselections. With the known warning and error messages, an even stronger validation of the data also takes place. The authorizations within the MDG are based on the specifications of your own ERP system. With the help of additional user roles, you can easily perform a more specific subdivision of authorizations.
To avoid redundant maintenance activities, it is possible to deactivate all data maintenance transactions within the ERP in order to move them towards the central MDG.
The actual distribution of master data is based on familiar functions such as IDOC/ALE or RFC connections. In this way, data is distributed consistently from a central point to all systems.

Master Data Governance - no success without planning
In order for the system to be used successfully, SAP MDG places certain requirements on the user. It is indispensable to have a structured, well thought-out role concept, which must be coordinated and approved by appropriate user groups.
Due to the strong involvement of change management, users need to be prepared for the specific approach. Likewise, workflows and processes must be defined and developed with all concerned parties. For a high data quality it is recommended to pay special attention to the possibility of data input. The more restrictions are developed for individual inputs and support is provided to the user via warning messages and error messages, the higher and better the expected data quality will be.
MDG's central administration, use of proven technologies and scalability offer an excellent opportunity to reduce costs during operation with the help of your own data.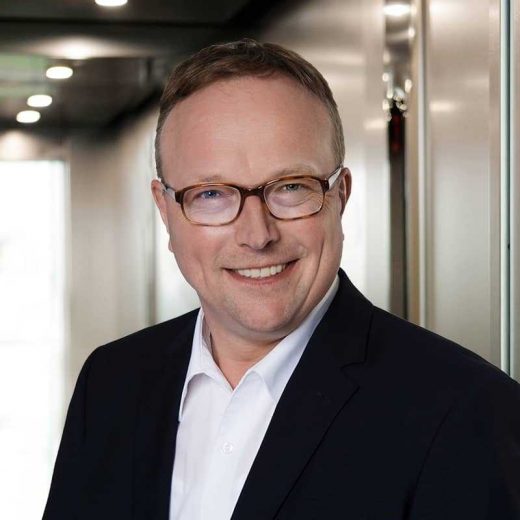 Meinolf Schäfer, Senior Director Sales & Marketing
Do you have any questions? I will be glad to help you.
+49 2241 8845-623
We are your partner for all questions and requirements around SAP. Contact us for a personal conversation.