Our offer at a glance
So that the shop runs - and that worldwide
Incorrect handling of master data can cause considerable problems. The correct creation, maintenance, administration and distribution of master data are therefore essential. We will be happy to tell you what you can do.
Convincing all along the line
Higher data quality and clear assignment to a central location, faster processes, simpler management, low costs - the advantages of SAP MDG are convincing. When do you benefit from it?
Flexible up to the stop
SAP MDG is easy to integrate into existing systems. The platform can also be implemented in non-SAP systems. And even customer-specific extensions are possible. Would you like to know more?
Also you will be enthusiastic (we are already)
Are you interested in SAP MDG? GAMBIT develops and implements SAP-MDG solutions, so that you can use the advantages of harmonized master data as fast as possible. One call is enough - and we get to work.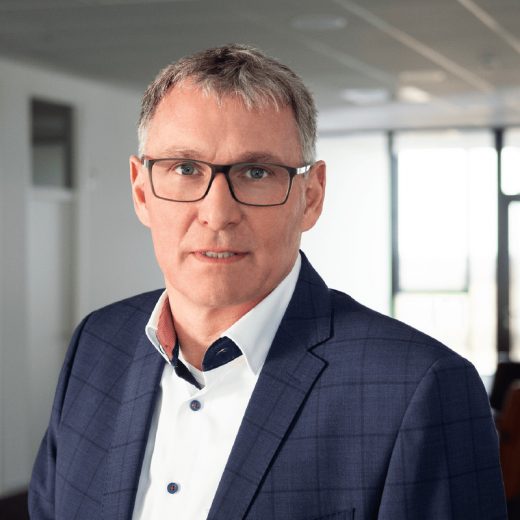 Jochen Knösels, Senior Project Manager
Do you have any questions? I will be glad to help you.
+49 2241 8845-616
Create, manage and distribute master data globally - without borders
The ERP landscapes of most companies consist of more than just one system. Progressive digitization is leading to an increasing coexistence of systems and applications that each fulfill only partial functions in a process and must therefore be closely interlinked.
For these cross-system and cross-application processes to function efficiently, the use of common, harmonized, and globally valid master data is a mandatory prerequisite.
With SAP Master Data Governance (MDG), SAP provides a professional, internationally applicable and standardized framework for creating, maintaining, managing and distributing all relevant master data - regardless of whether the connected target systems are SAP or non-SAP systems.
SAP MDG: Implementation and Functions
SAP MDG takes a dominant position for the use and management of master data, but at the same time it is very easy to implement in existing systems. An implementation is also possible in non-SAP systems and can be supported by GAMBIT if required.
Customized extensions and additions are possible for special requirements. User interfaces can be customized, even individually for sub-departments or single persons.
Central functions:
Customization and automation of workflows
Safe observance of compliance requirements
Automated maintenance of data
Updating of master data at defined intervals
Support of data protection through routines in master data management
Benefit from the advantages of SAP MDG
Anyone who deals with master data in a company knows the importance of this data and the situation that arises when master data is not under the sovereignty of a central office. Due to different views, processing statuses or focal points of interest, decentrally maintained data will not be congruent and will require a great deal of coordination effort for harmonization.
Advantages at a glance
By using SAP MDG, companies can improve data quality.
With SAP MDG, they can clearly assign data sovereignty to a specific system.
Processes in the company can be structured more easily; personnel work more efficiently.
Data records are stored centrally and can be retrieved up to date. There is no need for a work order to deliver data and harmonization of pre-planned activities between different work areas. Business processes are accelerated as a result. Unpredictability caused by master data that is not up-to-date or not harmonized does not continue to occur.
Changes in business direction can be made without being hindered by cumbersome handling of master data.
Master data can be consolidated from SAP systems, from non-SAP systems, from on-premise and from the cloud into a single dominant master data set. This creates order. This enables fast reactions in the market - even unforeseen ones.
This reference data is made available to the departments from a central location. The individual departments are free to purge the data of information for specific actions. It is also common practice to enrich master data records of users within a department with information that is only of interest to that department - for example, a points bonus for the performance of the sales team. However, master data governance remains unaffected, as does the delivery of current master data to individual departments.
Master data records form the reference data set for the entire company through SAP MDG. Data can be made viewable and retrievable for employees with access authorization and can be maintained if roles are assigned accordingly. Thus, up-to-date reference data sets are ready for retrieval in the company.
SAP S/4HANA MDG: Harmonization, Mapping, Collaboration, Monitoring
GAMBIT develops and implements SAP S/4HANA MDG solutions that enable companies to reap the benefits of harmonized master data in the fastest possible time.
This includes among others
the global production and assurance of comparability, transparency and controllability
accelerating the integration of digital and cloud-based systems and applications
leveraging professional and centralized business functions such as SAP Central Finance and Controlling.
SAP Master Data Governance (MDG) is built by GAMBIT in such a way that even previously non-harmonized master data is made comparable through highly efficient mapping architectures.
Thus, extensive data conversions in the existing systems can often be avoided - a valuable innovation when time is of the essence for the go-live.
Extensive monitoring functions as well as integrated and status-managed workflows permanently ensure enterprise-wide data governance and ensure that the right data is available in all connected systems in real time, even in the future.
Master Data Governance - Global, smart, made by GAMBIT
GAMBIT has developed special design and implementation programs to identify MDG-relevant data objects, specify required harmonization programs and implement professional processes for mappings, new creation and maintenance.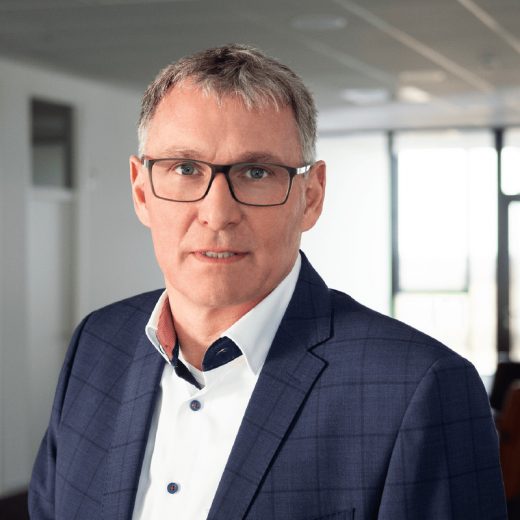 Jochen Knösels, Senior Project Manager
Are you interested in SAP MDG? Please feel free to call me!
+49 2241 8845-616