Do you love tidiness? So do we - with SAP MDG!
To increase the quality and consistency of information and data, globally active companies must centrally control and secure their master data - preferably with a proven framework such as SAP MDG.
Our offer at a glance
So that the shop runs - and that worldwide
Incorrect handling of master data can cause considerable problems. The correct creation, maintenance, administration and distribution of master data are therefore essential. We will be happy to tell you what you can do.
Convincing all along the line
Higher data quality and clear assignment to a central location, faster processes, simpler management, low costs - the advantages of SAP MDG are convincing. When do you benefit from it?
Flexible up to the stop
SAP MDG is easy to integrate into existing systems. The platform can also be implemented in non-SAP systems. And even customer-specific extensions are possible. Would you like to know more?
Also you will be enthusiastic (we are already)
Are you interested in SAP MDG? GAMBIT develops and implements SAP-MDG solutions, so that you can use the advantages of harmonized master data as fast as possible. One call is enough - and we get to work.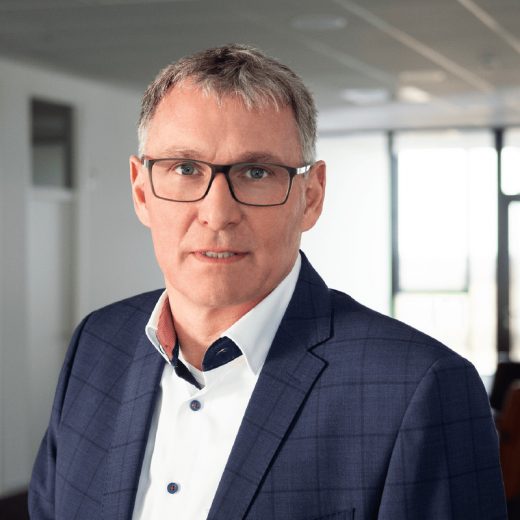 Jochen Knösels, Senior Project Manager
Do you have any questions? I will be glad to help you.
+49 2241 8845-616
Create, manage and distribute master data globally - without limits
The ERP landscapes of most companies consist of more than one system. The advancing digitalization ensures an increasing coexistence of systems and applications that only fulfill partial functions in one process and therefore have to be closely interlinked. In order for these cross-system and cross-application processes to function efficiently, the use of common, harmonized and globally valid master data is a mandatory prerequisite. With SAP Master Data Governance (MDG), SAP provides a professional, internationally deployable and standardized framework for the creation, maintenance, administration and distribution of all relevant master data - regardless of whether the connected target systems are SAP or non-SAP systems.
SAP S/4HANA Master Data Governance Harmonization, Mapping, Collaboration, Monitoring
GAMBIT develops and implements SAP-S/4HANA-MDG solutions that enable companies to take advantage of harmonized master data in the shortest possible time. Among other things, this includes
the global creation and assurance of comparability, transparency and controllability
accelerated integration of digital and cloud-based systems and applications
The use of professional, central corporate functions such as SAP Central Finance and Controlling.
SAP Master Data Governance (MDG) is structured by GAMBIT in such a way that even previously unharmonized master data can be made comparable by highly efficient mapping architectures. This means that extensive data conversions in existing systems can often be avoided - a valuable innovation when time plays a key role in commissioning.
Comprehensive monitoring functions as well as integrated and status-managed workflows permanently ensure company-wide data governance and ensure that the right data will continue to be available in real time in all connected systems in the future.
Master Data Governance global, smart, made by GAMBIT
GAMBIT has developed special conception and implementation programs to identify MDG-relevant data objects, to specify required harmonization programs and to implement professional processes for mappings, new creation and maintenance.

What functions does SAP Master Data Governance have?
SAP MDG occupies a dominant position for the use and administration of master data, but can also be implemented very well in existing systems. With SAP Master Data Governance, data is validated, collected, maintained, and distributed from a central location.
Workflows can be automated with SAP MDG, so that employees can rely on a functioning routine once processes have been implemented. Master data can be passed on regularly from the parent company to the subsidiaries or made available for retrieval. This is more economical than individual requirements.
Customer master data is very valuable for companies that mainly ship their goods via the Internet. Not only to inform customers about new products, but also to ensure that the ordered goods arrive at the right address.
For companies such as vehicle manufacturers with an affiliated sales structure via car dealerships, the sales and workshop personnel have a decisive influence on the sales and service of a product. The quality of this personnel's master data can have a direct impact on the company's success.
Existing SAP structures are supplemented by SAP MDG. An implementation is also possible in non-SAP systems and can be supported by GAMBIT if required.
Customer-specific extensions and additions are possible for special requirements. User interfaces can be customized, even individually for subdivisions or individual persons.
Rules for a workflow can be stored in SAP MDG if, for example, data records of two persons are to be checked and released. A regulated workflow creates transparency about the origin and up-to-dateness of the data and with regard to the tasks and cooperation of the personnel in importing new data records.
Compliance requirements are supported by SAP MDG.
SAP MDG can be used to store regular maintenance measures for your own data. The scope of maintenance can be defined and automated.
Routines in master data management help to ensure that master data is updated at a fixed rate. Experience has shown that information obtained to update data comes from a variety of sources - beyond officially defined notifications.
Routines also help to support data protection. The information about customers with whom no further business transactions have been conducted for a long period of time can be removed from the master data records. Changes in the master data records are documented and can be easily retrieved via SAP MDG if required. This also represents a major advantage from a compliance perspective.
Specialized SAP MDG for customer, supplier and material. In addition to a standard version, there are versions of SAP MDG for customers, suppliers and materials. These specialized versions optimize the use within these application areas. Criteria such as date of birth or storage location do not have to be created or sorted out first, depending on the intended use.
The supplier, material and customer data can be linked to the ERP processes. This is of particular importance as an exchange takes place in two directions: SAP MDG makes the master data available to sales, but information will come from the returns and service areas that can be used to update customer data or be stored as product evaluations by customers.
SAP MDG – Master Data Governance for Customer
Customer data is valuable in order to make a targeted offer that is of sufficient interest to the customer. It is important for banks and insurance companies to be able to assess whether customers are in the process of building up or consolidating their portfolios, or whether they are already retired and saving money.
The submission of an offer that is not sufficiently tailored to the target group is perceived as an affront, especially by the younger generation. The use of social media contributes to the perception that individual preferences should be known after all.
The same applies to convenient customer service. Here the order should be able to be called by the customer, so that the order history does not have to be reported by customers.
Customer service and the submission of new offers can be linked together. If a customer feels well looked after by a service employee, he will have a higher acceptance for an additional offer - a meaningful offer based on the maintained customer data.
Acquiring new customers costs nine times as much as trying to do business with an existing customer. The data is already available in your company. SAP MDG provides your employees with current data for use via the corresponding roles.
SAP MDG – Master Data Governance for Supplier
The margin lies in cheap shopping. For standard products, orders placed in the past can be viewed to compare prices. This simplifies regular orders of consumer goods. The reliability of the supplier and the evaluation by the specialist departments can be recorded here, as can references to agreed conditions. The reference to existing framework agreements of strategic suppliers facilitates the processing. The formal ordering process is greatly simplified by the experience of various departments stored in SAP MDG for Supplier. Compliance requirements are easier to implement with SAP MDG and easier to document with a single master database.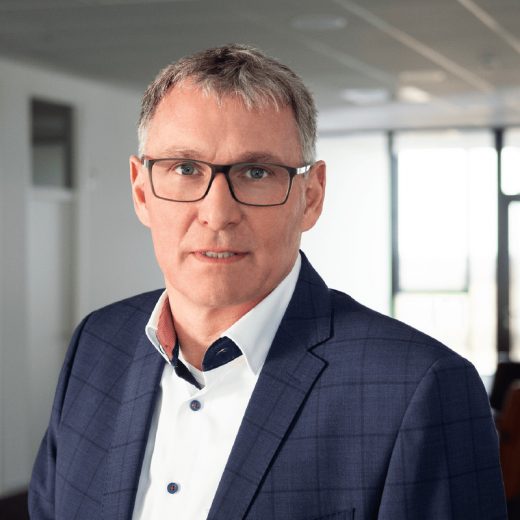 Jochen Knösels, Senior Project Manager
Do you have any questions? I will be glad to help you.
+49 2241 8845-616
SAP MDG - Master Data Governance for Material
Highly complex products with a large number of individual specialized components present the materials management department with the challenge of keeping all components available for production without straining the purchasing budget or storage space capacities. In industries such as the automotive industry, delivery just in time directly to the assembly line is even required.
A mature master database for material is used to name a component or finished product with a unique material number and to maintain and pass on suitable data for this product for an ordering process or for further processing in production or for shipping. SAP MDG for Material assumes the role of the dominant database for material. The ERP benefits considerably from the uniqueness of the material master data stored here.
SAP MDG - Master Data Governance for Finance
Due to special situations, the sudden need for a cash shortfall can arise even for globally operating corporations. The reason for this is often an additional need for financial resources, the aim being to quantify potential savings without affecting the business in the short term. If a measure is questioned, e.g. in the area of marketing communication, the annual budget and the consumption of the previous year must be immediately reportable.
Assignment to departments, projects or national companies is only possible if the data is already in a master database for financial accounting. Unique numbers for accounts and departments are assigned from here.
In SAP MDG for Finance, financial data is maintained and managed centrally. This creates the basis for arranging and facilitating the requirements and the process of financial statements - also in accordance with international standards - in advance.
What are the advantages of SAP MDG?
Anyone who deals with master data in a company knows about the importance of this data and what situation arises from it if the master data is not subject to the sovereignty of a central authority. Due to different views, processing statuses or focal points of interests, decentrally maintained data will not be congruent and will require a great deal of coordination effort for harmonisation.
An improvement in data quality can be expected through the use of SAP MDG.
With SAP MDG, data sovereignty is uniquely assigned to a particular system.
Processes are structured more simply, personnel work more efficiently.
Data records are stored centrally and can be called up at any time. A work order for the supply of data and a harmonization in the run-up of planned activities between different work areas is omitted. The business processes are thereby accelerated. Unpredictability caused by outdated or non-harmonized master data does not continue to occur.
Changes in the business orientation can be made without obstruction due to cumbersome handling of the master data.
Master data can be merged from SAP systems, from non-SAP systems, from on-premise and from the cloud into a single dominating master data record. That's how order is created. This makes it possible - even unexpectedly - to react quickly to the market.
This reference data is made available to the departments from a central location. The individual areas are at liberty to clean up the data for certain actions with information. It is also common practice to enrich master data records of users within a department with information that is only of interest to this department - for example, a point bonus for the performance of the sales team. However, this does not affect master data governance or the delivery of current master data to the individual departments.
The master data records form the reference data record for the entire company through SAP MDG. Data can be made viewable and retrievable for employees with access authorization and can be maintained if roles are assigned accordingly. This means that current reference data records are available in the company for retrieval.
We will be happy to advise you on the improvements that can be expected from the use of SAP MDG in your company.
Differentiation to SAP MDM - Master Data Management
SAP MDM Master Data Management is a specialist for the maintenance processes of existing master data. If data is to be integrated from systems that are not congruent, SAP MDM is ideal for integrating and improving data quality. SAP MDM is less dominant than SAP MDG and more likely to compare existing data models at different points. You should be able to rely on SAP MDG as a correctly maintained dataset, which in turn closes the circle for master data maintenance.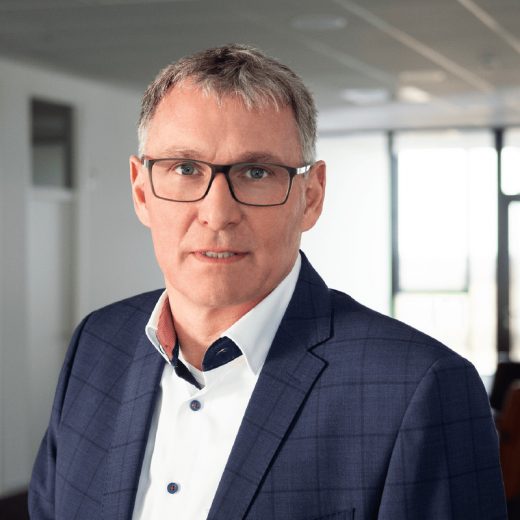 Jochen Knösels, Senior Project Manager
Do you have any questions? I will be glad to help you.
+49 2241 8845-616