SAP Landscape Transformation 2.0
With the tools of SAP LT 2.0, running SAP systems can be safely adapted and converted - recommended especially when it comes to content adjustments or scenarios such as a carve-out.
The most important facts in a nutshell
Copy, delete - and continue working
Are you planning a carve-out in which a part of your company is to be operated solely in a newly created SAP system? With the "Clone and Delete" scenario, you can solve this quickly and reliably.
Professional, proven and certified
Do you need to transform data while ensuring data quality and consistency? SAP LT 2.0 offers the right tools for this.
Powerful analyses, thorough evaluations
With SAP LT 2.0, SAP systems can be checked and evaluated in advance - so you know what to do and don't have any surprises.
Rent or buy?
The LT software can be rented or purchased - depending on whether the transformation is foreseeably a one-time thing or you need to handle several projects at once.
SAP Landscape Transformation - sustainable security through quality
The conversion of data objects in SAP architectures is a significant and sometimes complex process. It is necessary to ensure the requirements for data quality, integrity and consistency in an ongoing operation.
SAP Landscape Transformation 2.0 (SAP LT 2.0) enables companies to perform data transformation scenarios that could not be realized with settings in SAP customizing or with classic data migrations.
In this way, the most complex transformations can be achieved with maximum efficiency and minimum risk. Implementing the sale of a company in SAP, harmonizing charts of accounts or setting up cross-company controlling - SAP Landscape Transformation 2.0 offers extensive solution options in every respect.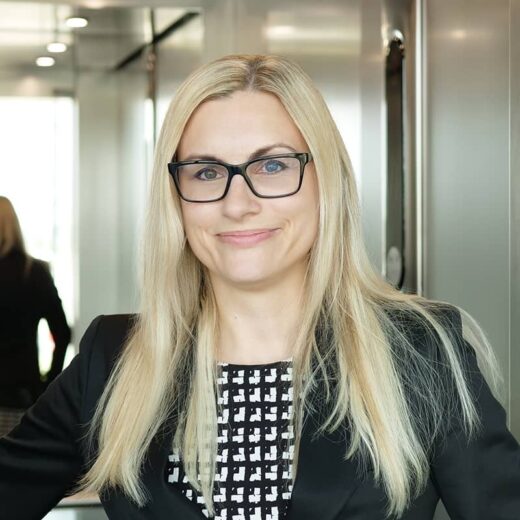 Nadine Burghardt, Senior Executive Consultant
We are your experienced partner for all questions and requirements around SAP and transformation. Simply fill out the contact form - I'll get back to you!
+49 2241 8845-616
Landscape Transformation 2.0 can be generally divided into three different areas of application, the so-called Capabilities. These are:
Sell, Buy and Restructure,
Unify and transform data, and
Consolidate and reduce IT costs.
The execution of a transformation project can be specifically planned, analyzed, structured and implemented with near-zero downtime with the help of SAP Landscape Transformation.
Comprehensive system and process analyses
With the help of the SAP Landscape Transformation 2.0 Analyzer, SAP systems can first be analyzed and evaluated quickly and efficiently. This is done with the help of basic, customizing and process-related predefined methods and reports.
Experts determine basic technical parameters of the respective application, as well as its degree of utilization and intensity.
In addition, they examine industry-specific and customer-specific tables and programs to determine the respective complexity in customer-specific namespaces.
Restructuring. Conversion. Consolidation.
SAP Landscape Transformation 2.0 scenarios are always SAP-certified and have their own roadmap.
SAP's own Work Center with improved function integration and optimized performance is used to implement the transformation solutions.
The SAP LT software is integrated in SAP Solution Manager 7.0 / 7.1 and includes among others:
Project roadmaps and documentation packages
Predefined analyses of the customer landscape
Predefined applications for the technological implementation of the SAP LT scenarios
With the help of specific preliminary analyses, all scenario-relevant data objects can thus be validated and the analysis results output in clear reports. This determines whether a project is fundamentally feasible. In addition, relevant fields of action can be identified.
In addition, each scenario has its own mapping and conversion routines. These routines can be parameterized individually for each customer.
The documentation packages included in SAP Landscape Transformation 2.0 ensure complete documentation of all steps performed. They serve as the basis for the required transparency and obligation to prove whether all changes made to the system were also carried out properly.
Landscape Transformation in M&A-Deals
Landscape Transformation 2.0 also plays an important role in the area of transactions in the M&A environment: both in mergers, acquisitions and divestments as well as in spin-offs or complex organizational restructurings.
The "Selling, Buying and Restructuring" subarea of LT 2.0 includes the
Transformation in the case of company sales (carve-outs),
reorganizations or restructurings, or
mergers and acquisitions.
Companies can also map the associated organizational changes in the company in their SAP system with the help of the LT 2.0 tool.
Let's assume you want to implement the sale of a company and the buyer needs immediate access to all relevant business information. Therefore, the new business should be integrated quickly.
For this purpose, LT offers, among others, the transformation solutions "company code carve-out" and "company code deletion".
Another example: You are planning to introduce cross-company code controlling and need to merge different controlling areas for this purpose.
In this case, the transformation scenario "Controlling Area Merge" offers a fully comprehensive approach.
Unify and transform data
Every system - whether due to an M&A transaction or, for example, changes in the fiscal year - tends to be unable to keep pace with increasing changes in the company.
Even an SAP ERP system is not immune to this, although it is basically there precisely to map the internal processes "as is".
How about you? You have a transaction behind you and are now struggling with inconsistent data? You want to implement SAP Customer Relationship Management (CRM) or Master Data Management (MDM) and need to make preparations for this - preparations such as accounts receivable harmonization?
Whatever the reason, SAP Landscape Transformation 2.0 has a variety of solutions ready to run standalone or in combination:
The solution helps with the conversion of
Charts of accounts
Cost centers
Profit center
Fiscal year
Asset classes
Account determination in asset accounting
Customer numbers
Vendor numbers
In addition, LT 2.0 helps with the renaming of
Controlling areas
Company codes
Material numbers
Personnel numbers
After the changeover, the SAP system looks as if it had always been in this state. Master data, transaction data and customizing are taken into account. Even customer-specific tables and programs can be included.
All this is done with the help of an original SAP tool and in compliance with all legal requirements for retention and data consistency. Your auditor will thank you.
What GAMBIT can do for you
GAMBIT is one of seven SAP Landscape Transformation certified partners worldwide for all scenarios under LT 2.0.
With our many years of successful LT project experience and with more than 60 certified Landscape Transformation 2.0 consultants, we are also happy to support you in your transformation project.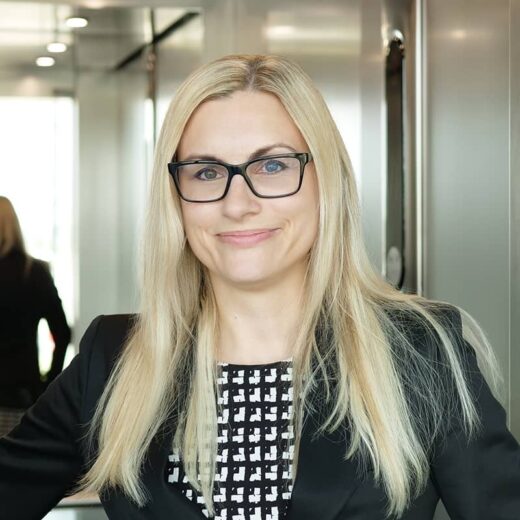 Nadine Burghardt, Senior Executive Consultant
Do you have any questions? Call me or write to me!
+49 2241 8845-616