SAP Lumira - visualize and analyze data
SAP Lumira is a software for data visualization and analysis. Read here what features and advantages the solution offers - and what significance it still has with regard to the SAP Analytics Cloud.
What is SAP Lumira?
SAP Lumira is a software for data analysis and data visualization. It allows business users to combine, evaluate and visually display data from various SAP and non-SAP data sources.
Accordingly, SAP Lumira can also be described as a self-service business intelligence application (self-service BI for short).
What can SAP Lumira do and what advantages does it offer?
SAP Lumira enables companies to use existing data across the enterprise and transform it into in-depth insights.
To do this, the solution combines self-service BI and data visualizations with powerful analytics and modern, interactive dashboards.
A key benefit of SAP Lumira is its intuitive user interface. It enables even business users without specific IT know-how to perform analyses and create visualizations. Further advantages are:
Universal applicability (suitable for all common data sources)
Real-time data provision and analysis
Optimized access to secure, managed information
Mobile availability via app
Relief for IT through self-service approach

Who uses SAP Lumira?
SAP Lumira is used by companies of all sizes and in all industries. The user group includes in particular business analysts, decision-makers and business users from various specialist departments. However, the software's target group also includes IT developers who deal with the analytics environment.
Applications in SAP Lumira 2.0
SAP Lumira was released back in 2013 - at that time still under the name SAP BusinessObjects Lumira.
Later, the Lumira and Design Studios (formerly SAP BusinessObjects Design Studio) components were merged.
This resulted in SAP Lumira 2.0, and within this version there are again two applications: SAP Lumira Discovery and SAP Lumira Designer.

What is SAP Lumira Discovery?
SAP Lumira Discovery is software that enables business users to analyze, visualize and share data live. Furthermore, the system includes powerful data discovery capabilities. All visualizations are interactive.
Users work on so-called storyboards, which allow flexible adjustments (for example, setting filters, removing and changing data sets, customizing presentation). These options make users from specialist departments independent of IT.
The range of functions is rounded off by mobile applications and several collaboration tools for convenient sharing of reports.
Important to know: SAP has since announced that it will no longer develop new optimizations and functions for Lumira Discovery.
Instead, the company is focusing on its SAP Analytics Cloud (SAC) product. Support for Lumira Discovery will cease with the end of life of the SAP BusinessObjects platform. (Mainstream support for BusinessObjects ends in 2022, and Priority Support ends in 2024).
What is SAP Lumira Designer?
SAP Lumira Designer is a tool for IT departments. It allows the development of interactive data visualizations and business dashboards.
These can then be used by end users - among other things via SAP Lumira Discovery. It also supports the development of data visualizations and applications for mobile devices such as tablets and smartphones.
Since SAP Lumira Designer was released, there is no longer a roadmap for SAP BusinessObjects Design Studio. The latter product will be discontinued together with the SAP BusinessObjects platform (timing: see previous section).

How does SAP Lumira enable analysis?
SAP Lumira provides graphical support for performing analyses. The software follows the WYSIWYG principle ("What you see is what you get").
The process is intuitive: users first select the data source from which they want to import the data. Linking multiple data sources (cloud and local) is also possible with a click.
After an initial check, the selected data is loaded. They are then available as a data set in the form of key figures and characteristics.
They can now be transferred as visualization objects via drag & drop. All common design elements such as various diagram types and KPI representations are available.
Furthermore, controls and components can be inserted to filter the visualization.
In addition, SAP Lumira follows the concept of so-called stories and pages. Related graphics and visualizations are combined on a "page". A "story" can in turn contain several pages.
Thanks to this approach, it is possible, for example, to group different company areas according to topic and to improve the clarity of reports. A wide range of CI design options round off the reporting features.

How does SAP Lumira fit into SAP's product strategy today?
As mentioned, SAP is significantly scaling back its investments in Lumira and concentrating on the development of SAP Analytics Cloud (SAC).
In the medium term, therefore, there is no way around a switch to SAC for customers. Numerous functions that are familiar from Lumira have already been mapped there.
In addition, SAP is continuously expanding the extensive connectivity options of the SAP Analytics Cloud. Both factors now make the switch much easier.
SAP Lumira: Cloud or On-Premise?
SAP Lumira is part of the SAP BusinessObjects suite and is a pure on-premise solution. This means that the system must be operated on its own local server.
Those looking for a cloud analytics solution (Software-as-a-Service), on the other hand, should look at SAP Analytics Cloud.
SAP Lumira vs. SAP Analysis for Microsoft Office
Unlike SAP Lumira, SAP Analysis for Microsoft Office is an add-in for Microsoft Excel. It is primarily aimed at users who want to perform ad hoc analyses in their Excel environment and optionally present the results via PowerPoint.
In contrast, the functionality of SAP Lumira is more extensive. Some companies use both tools to meet the different analysis requirements and diverse data sources of their employees.
What happens to the SAP Business Explorer?
For many years, the SAP Business Explorer (BEx) was the standard SAP tool for creating reports and queries. However, support for the tool will end soon.
In the BW/4HANA environment, the Business Explorer will disappear entirely. Components such as SAP BEx Web Applications and BEx Reports cannot be used in conjunction with SAP BW/4HANA.
Companies therefore only have the option of using BusinessObjects or the SAP Analytics Cloud. If a Business Warehouse 7.x is still in use, existing BEx queries can still be used with the latest SAP Lumira version.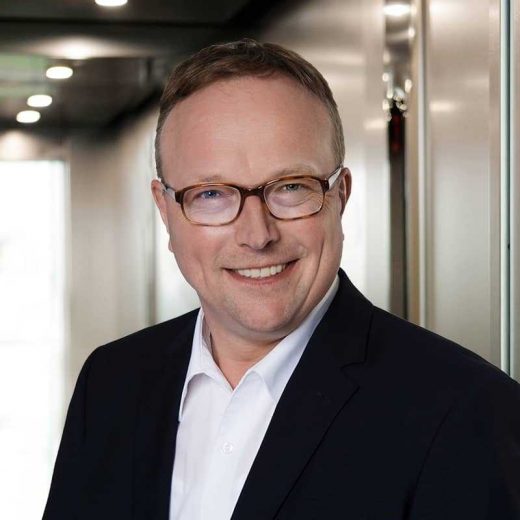 Meinolf Schäfer, Senior Director Sales & Marketing
Do you have questions about SAP Lumira? Then get in touch!
+49 2241 8845-623