What is the SAP Analytics Cloud?
By 2022, more than 200 billion "things" are expected to be connected in the Internet of Things. The SAP Analytics Cloud helps to analyze and make comprehensive use of the resulting data.
SAP Analytics Cloud - breathing life into the data
Data is being generated faster today than ever before. In the last two years alone, 90 percent of all existing data worldwide has been generated.
One reason for this is our increasingly smart devices (smartphones, for example), which collect and store almost unlimited amounts of information.
In factories, too, machines are increasingly being equipped with sensors and connected to the network. Studies predict that by 2022, more than 200 billion devices will be IP-enabled and networked in the Internet of Things.
With SAP Analytics Cloud (SAC), SAP offers a tool for analyzing, visualizing, planning and predicting actions based on data.
The SAP Analytics Cloud offers numerous functions and combines business intelligence (BI), extensive analysis options and planning functions in a cloud environment.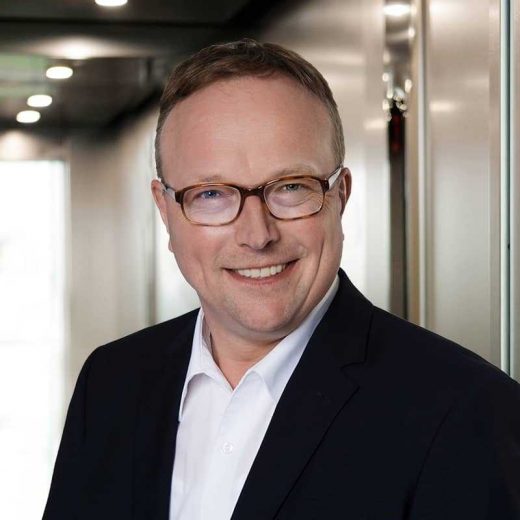 Meinolf Schäfer, Senior Director Sales & Marketing
Do you have questions about Analytics Cloud? Call me or write to me.
+49 2241 8845-623
SAP Analytics Cloud - Analyze Data Sources, Make Better Decisions
The idea that accumulating data can be collected and analyzed - in terms of better decisions and forecasts - is not new. However, data is becoming more and more complex and the amount of data is increasing. That's why it seems to be getting more and more difficult to shed light on the darkness.
There is often untapped potential hidden in the data. With the help of suitable solutions, however, it is possible to establish business correlations (business insights) and make use of the data - solutions such as the SAP Analytics Cloud.
As a fully integrated Software-as-a-Service (SaaS) platform, Analytics Cloud combines the central functions of reporting, analysis, visualization, planning and simulation in just one solution. SAC is the analytics layer of the SAP Business Technology Platform - helping with analytics across the enterprise.
All-in-one platform for business intelligence, planning and predictive analytics
SAP Analytics Cloud uses the state-of-the-art technologies of the SAP Cloud Platform and thus enables the greatest possible compatibility with data sources, maximum data security and availability.
Companies do not need additional servers, databases or complex installation and update processes. With SAC, companies can connect and link on-premise or cloud data sources and analyze the data in just a few simple steps.
Digital assistants use predictive analytics to help users make the right connections and visualize analysis results. Insights can thus be gained even faster.
In planning, too, companies and users benefit from the use of the latest technologies (such as machine learning) to create predictive forecasting models that enable companies to plan and predict events in real time.
SAP Analytics Cloud - the advantages at a glance
Cost-effective and intuitive application
One user experience on all devices
Highest compatibility and scalability
Maximum data security
No complex installation processes
Ready for SAP S/4HANA
Hardly any external IT expertise required
Rapid innovation cycle (update every 14 days)
Real-time planning and forecasting
Better decisions based on valid data
Easy game: Implement SAP Analytics Cloud
Regardless of the source of the data and whether the data exists in the company in spreadsheets, on-premise, in cloud databases or in a combination: SAP Analytics Cloud offers extensive connection options of the different sources.
In addition to external services (such as Salesforce, Fieldglass and SuccessFactors), it is also easy to connect to SAP's in-house data sources.
SAP Analytics Cloud - whether connected to SAP BW or SAP S/4HANA - is able to process data and generate insights in real time through live connectivity.
The sovereignty over the data is not lost in the process. The solution only processes meta data in the cloud during live connections. The actual data remains in the company's system - without external replication.
GAMBIT Consulting - Your partner to implement the SAP Analytics Cloud
Are you interested in the SAP Analytics Cloud?
Benefit from the advantages and functions of this solution and gain direct access to new insights - based on the powerful in-memory technology of SAP HANA in combination with scalable Business Intelligence from the Cloud.
GAMBIT supports you in preparing and implementing SAP Analytics Cloud with SAP S/4HANA as a fully integrated solution for Business Intelligence (BI).
To get the most out of SAP Analytics Cloud, the quality of the data also plays a central role. Together with you, we analyze and evaluate the existing sources of data, your database. We tell you what you need to do to achieve harmonized and complete data sets.
Feel free to contact us if you have any questions about SAC. Our experienced staff will conceptualize and visualize all relevant insights with you - simply and straightforwardly.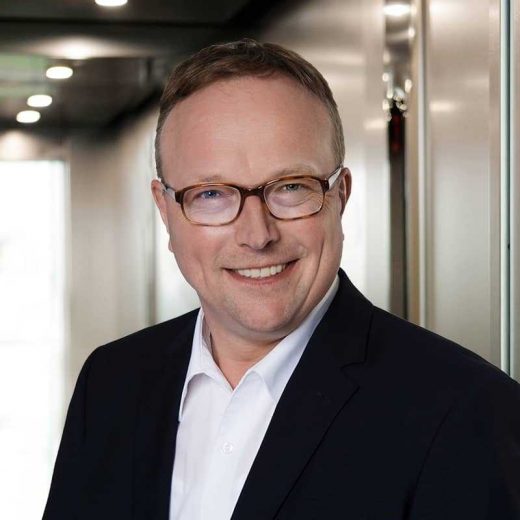 Meinolf Schäfer, Senior Director Sales & Marketing
Call or write me - and use our know-how!
+49 2241 8845-623
We are your partner for all questions and requirements around SAP. Contact us for a personal conversation.