What is the SAP Analytics Cloud?
SAP Analytics Cloud is a solution for business intelligence, advanced analytics and business planning - completely web-based.
SAP Analytics Cloud
SAP Analytics Cloud (SAC) is a software-as-a-service product from SAP SE. The solution provides business intelligence, comprehensive analytics and planning capabilities in a cloud environment. SAC is the analytics layer of the SAP Business Technology Platform.
What does SAP Analytics Cloud offer?
With the SAP Analytics Cloud (SAC) solution, SAP is consistently pursuing its own cloud strategy. SAC is a so-called software-as-a-service (SaaS) solution with high self-service functionality.
With the business intelligence (BI) functions of this web-based solution, companies can combine data from different sources in real time, visualise it and create reports.
With SAP Analytics Cloud, analyses, as well as planning and forecasting, can be carried out in a single application. In addition, companies can benefit from new technologies such as machine learning through the cloud.
As part of the Intelligent Enterprise strategy, the company is embedding SAP Analytics Cloud in the cloud suite.
In parallel, SAP still offers the on-premise solution SAP BusinessObjects Business Intelligence platform (SBOP BI platform) - a suite for reporting, visualisation and data sharing. The product is currently available without restrictions. Mainstream maintenance for version 4.3 expires at the end of 2027.
SAP Analytics Cloud uses state-of-the-art technologies of the SAP Business Technology Platform (BTP) and thus enables the greatest possible compatibility with data sources, maximum data security and availability.
Companies do not need additional servers, databases or complex installation and update processes. With SAC, companies can connect and link on-premise or cloud data sources and analyse the data in a few simple steps.
Digital assistants use predictive analytics to help users make the right connections and visualise analysis results. Insights can thus be gained even faster.
In planning, too, companies and users benefit from the use of the latest technologies (such as machine learning) to create predictive forecasting models that allow companies to plan and predict events in real time.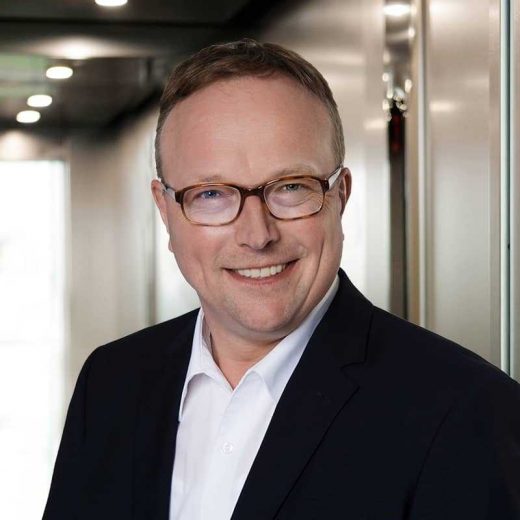 Meinolf Schäfer, Senior Director Sales & Marketing
Do you have questions about Analytics Cloud? Call me or write to me.
+49 2241 8845-623
Why the SAP Analytics Cloud makes sense

Today, data is being generated faster than ever before. In the last two years alone, 90 per cent of all existing data worldwide has been generated.
One reason for this is our increasingly smart devices (e.g. smartphones), which collect and store almost unlimited amounts of information.
In factories, too, machines are increasingly equipped with sensors and connected to the network. Studies predict that by 2025, more than 75 billion devices will be networked in the so-called Internet of Things.
There is often untapped potential hidden in the data. With the help of suitable solutions, it is possible to create business insights and use the data.
With the SAP Analytics Cloud (SAC), SAP offers a suitable tool to analyse and visualise data, to plan with the help of the data and to predict actions. This enables companies to make more informed decisions.

Functionalities: What are the main functionalities of SAP Analytics Cloud?
Evaluating data in real time, better planning throughout the organisation, predictive analytics - these are just some of the benefits of SAP Analytics Cloud. The functions of the SAP Analytics Cloud can be divided into three areas:
Business Intelligence,
Planning and
Predictive Analytics and AI.
With the self-service functions for business intelligence, data from different sources can be merged, visualised and then presented and shared as a report.
Through data connectors, users can access different data sources in all business areas in real time, regardless of the amount of data to be processed - whether on-premise or cloud, whether SAP Business Warehouse or SAP HANA, whether SAP S/4HANA or non-SAP applications.
In addition, the SAP Analytics Cloud enables simple business reporting. Through various filter and drill-down functions (navigation in hierarchical data), users can explore data and uncover correlations. These data and correlations can then be visualised.
Also integrated into the application are ad-hoc reports, functions for the analysis of big data and what-if analyses.
The SAL Analytics Cloud also has functions for corporate planning. With the help of these functions, financial and operational plans can be created and linked on one platform.
Modern technologies such as machine learning enable companies to plan "intelligently". Access rights management allows companies to control access to sensitive data and also set up reminders and alerts for team members, for example. Plans can be shared, discussed and agreed.
Last but not least, sophisticated machine learning and forecasting technologies are available ("Smart Assist"). They often offer companies completely new insights at every level of detail: from data points to data models.
The offer ranges from Natural Language Processing, real-time analyses, Smart Predict (recommendations based on historical data) to Smart Discovery (exploration of data with the help of machine learning) and Smart Insights (linguistic and visual explanations of certain influencing factors on a selected value).
Also integrated are Smart Transformations (suggestions to improve data models and clean data) and Smart Grouping (visualisation of data clusters in scatter plots and bubble charts).
SAP Analytics Cloud – The advantages at a glance
Cost effective and intuitive application
A user experience on all devices
Contemporary dashboarding (incl. IBCS) and digital boardroom
Highest compatibility and scalability
Live integration with SAP (for example with SAP S/4HANA or SAP BW/4HANA)
Connectivity to third-party content
Maximum data security
No complex installation and maintenance processes
Hardly any external IT expertise required
Rapid innovation cycle
Real-time planning and forecasting
Better decisions based on valid data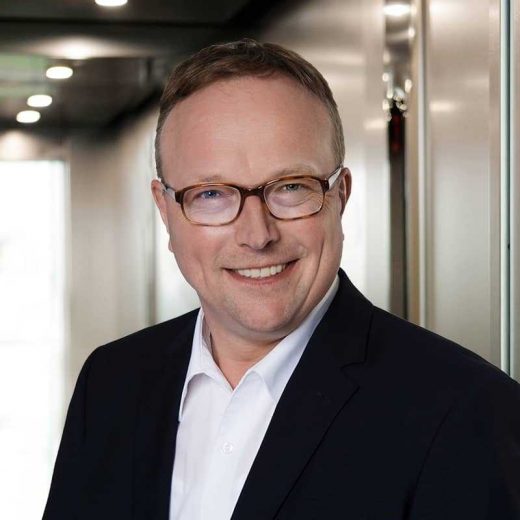 Meinolf Schäfer, Senior Director Sales & Marketing
Call or write me - and use our know-how!
+49 2241 8845-623
We are your partner for all questions and requirements around SAP. Contact us for a personal conversation.
1. Data connectivity: How does SAP Analytics Cloud exchange data?
SAP Analytics Cloud offers extensive connectivity of the various sources - regardless of the source of the data and whether the data exists in the company in spreadsheets, on-premise, in cloud databases, or a combination.
In addition to external services (such as Salesforce, Fieldglass, and SuccessFactors), it is also easy to connect to SAP's in-house data sources. SAP Analytics Cloud is able to process data and generate insights in real time through live connectivity - regardless of whether there is a connection to SAP BW, SAP BW/4HANA or SAP S/4HANA.

2. How long has the SAP Analytics Cloud been available?
SAP launched the solution in 2015 as SAP Cloud for Planning. Later, the solution was renamed - first to SAP Cloud for Analytics and SAP BusinessObjects Cloud, and finally to SAP Analytics Cloud (SAC).
3. Is my data secure in the SAP Analytics Cloud?
The basic principle is that control over the data is not lost. The solution only processes meta data in the cloud during live connections. The actual data, on the other hand, remains in the company's system - without external replication.
Many companies ask themselves whether the data in a cloud is just as secure as on the servers in the company's own data center.
What is often not considered, however, is that on the one hand, the company's own "on-site" data center is also susceptible to data espionage or cybercrime, and that the costs and effort for moderation and operation of an on-premise solution must also be taken into account.
On the other hand, cloud solutions today are already considerably more secure than many people think - and are equipped, for example, with modern TwinCore technologies as well as IP VPN tunnels for secure data transfer.
SAP Analytics cloud software is basically set up, hosted, maintained and updated entirely by SAP in its own data centers as "Software as a Service" (SaaS).
It still makes a difference whether a company uses SAP HANA on-premise or whether the data is located in a non-SAP HANA environment. So if a company operates SAP HANA as an on-premise solution, SAP Analytics Cloud is accessed via a browser; in this case, the company data is accessed via a reverse proxy, and the data remains in the company.
If a company runs SAP Analytics Cloud in a non-SAP HANA environment, on the other hand, the data is replicated to the cloud - and the data leaves the corporate network.
In addition, there is the question of data sources. On the one hand, companies can connect data via a "Live Connection". The data remains in the corporate network because the data is queried directly in the system - and not replicated. This applies to SAP HANA, SAP S/4HANA, SAP BW, BW/4HANA and SAP Universe.
On the other hand, companies can load data into the cloud via an import data connection and process it there. This is possible, for example, for data from the following sources: SAP BW, SAP BPC, SAP ERP, SQL Database, SuccessFactors, Salesforce (SFDC) or, for example, Google Drive.
Many companies prefer "Live Connection" with SAP BW and SAP BW/4HANA because the data remains in the company, the replication process does not need to be maintained and existing authorizations and metadata can be reused.
The live data connection with SAP BW on AnyDB and SAP BW/4HANA is enabled with the Cross-Origin Resource Sharing (CORS) feature. Here, too, the data flow - as with the Live Connection via Reverse Proxy - only takes place between the browser and the BW/4HANA system, so the data does not leave the company's network.

4. Is SAP S/4HANA a prerequisite for SAP Analytics Cloud?
No, SAP S/4HANA is not a prerequisite. However, the use of the software suite is recommended. SAP Analytics Cloud is already integrated into the SAP S/4HANA Cloud. To use certain functions, a separate licence is required.
Basically, the following applies: The prerequisite for using SAP Analytics Cloud (2021.7) is an internet connection and client software. The offer is completely web-based - there is no installation effort.
Suitable browsers include desktop browsers such as Google Chrome (current version), Safari (current version) or Internet Explorer 11. Suitable operating systems include Microsoft Windows 7, 8 or 10, as well as Apple OS Catalina (10.15) or higher.
Mobile browsers are not supported. According to SAP, the mobile app of the SAP Analytics Cloud must be used. The mobile devices (Apple devices such as iPhone, iPad and Android devices such as Samsung S10+ or Google Pixel) must be equipped with the operating systems IOS (13.0 or higher) or Android (9.0 or higher).
5. Definition: What is SAP Analytics?
Under the keyword SAP Analytics, SAP summarises all offers with which business processes and key figures in the company can be evaluated, monitored and graphically displayed. The SAP Analytics Cloud is part of this offering.
The SAP Analytics portfolio includes the SAP Business Planning and Consolidation application (a software for corporate planning and consolidation), but above all the two areas of the SAP BusinessObjects Business Intelligence (BI) suite and - as mentioned - the SAP Analytics Cloud.
With SAP Analytics, SAP thus provides solutions for various customer requirements, including on-premise, cloud, mixed and embedded analytics applications.
6. Is SAP Analytics Cloud the better SAP Lumira?
SAP Lumira cannot be directly compared with SAP Analytics Cloud. SAP Lumira is part of SAP BusinessObjects BI Suite (on-premise). SAP Analytics Cloud, on the other hand, is the counterpart to SAP BusinessObjects BI Suite in the cloud.
SAP Lumira is a tool that can be used to analyse and visualise data. In contrast to SAP Lumira, SAP Analytics Cloud still has the functions of data procurement, data modelling, visualisations, predictions, simulations and planning.
In addition, the SAC offers an intuitive and interactive interface (compared to Lumira Discovery), native IBCS display options for reporting and controlling in financial areas and extended comment functions for users and connection options to cloud and on-premise source systems. Last but not least, SAP Analytics Cloud enables the development of analytical applications with JavaScript.
7. Does SAP Analytics Cloud replace the SAP BW/4HANA solution?
Both solutions differ and complement each other. SAP BW/4HANA (as the successor to SAP BW) is a data or business warehouse solution on the SAP HANA database.
While SAP Analytics Cloud is a front-end solution, SAP BW/4HANA is an on-premise solution for the back-end (complemented by the data warehouse cloud).
With the SAP BW/4HANA data warehouse solution, data can be consolidated, modelled and managed in the company. Data can be obtained from SAP applications or applications from other providers. SAP BW/4HANA can also process large amounts of data in real time.
8. Which licences are available for SAP Analytics Cloud?
In total, three types of licences are available for SAP Analytics Cloud, which provide access to different functionalities depending on the choice: Business Intelligence, Planning and Custom.
We are happy to answer any questions you may have about SAP Analytics Cloud licences. You can also find more information about the licences and prices here: https://saphanajourney.com/sap-analytics-cloud/plans/
9. How can I try SAP Analytics Cloud?
A 30-day trial (or with the option of a 90-day extension) is available to test the features and capabilities of SAP Analytics Cloud as part of a single-user licence.
This trial does not include management or collaboration features, but it does include a whole host of options to try out the business intelligence and planning features - from data modelling to visualisation and predictive planning.
Contact us if you are interested in this offer. You can also find more information here: https://www.sapanalytics.cloud/try-for-free/
10. What can be developed in SAP Analytics Cloud?
Developers or power users can develop customized dashboards for end users or complex applications. JavaScript coding or a selection of functionalities are available for this purpose. In this way, specialists can, for example, pass parameters from websites or integrate external applications.
In addition, designs, workflows or navigation can be customized. With the help of OData (HTTP-based protocol from Microsoft for data access between compatible software systems), SAP S/4HANA transactions can also be controlled directly from the analyses - for example, when it comes to changing a supplier or adjusting a price.
For the exchange with external applications (also products of the SAP competition), there are ready-made REST APIs and functionalities from the areas of planning, machine learning and predictive analytics for SAP's solutions.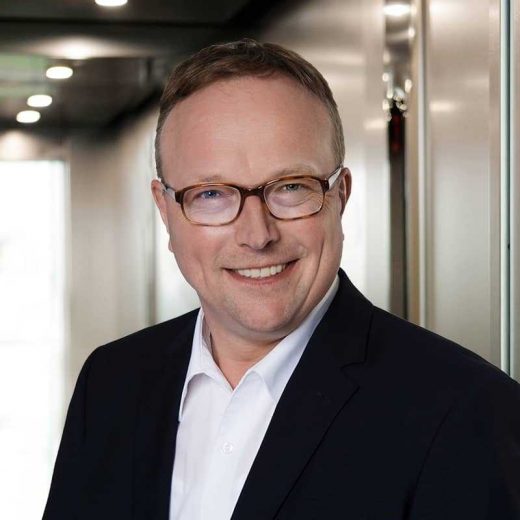 Meinolf Schäfer, Senior Director Sales & Marketing
Do you have any further questions about the SAP Analytics Cloud? Then write to me!
+49 2241 8845-623