SAP Restructuring is our daily business
The reasons for restructuring can be many and varied. However, it almost always results in a costly restructuring of the SAP landscape. It's good to have someone who says: We can and we will!
Our services at a glance
Our services at a glance Where do you think you're going?
You have to reposition yourself, but have not yet defined your goals? With our tried and tested process models, we help you to develop a suitable scenario for the conversion of your SAP landscape.
Pretty best partner
You need to restructure your SAP system landscape? Such a profound and complex project is best implemented with an experienced partner. How about we sit down sometime?
Until it suits you perfectly
We have developed best practice approaches for many restructuring programs. We model the required processes into an overall model. We would be happy to present this in detail.
We keep everything down to the last detail
Do you have to document every step of the restructuring process completely? We cooperate with the world's leading auditing companies and provide you with audit-tested reporting packages.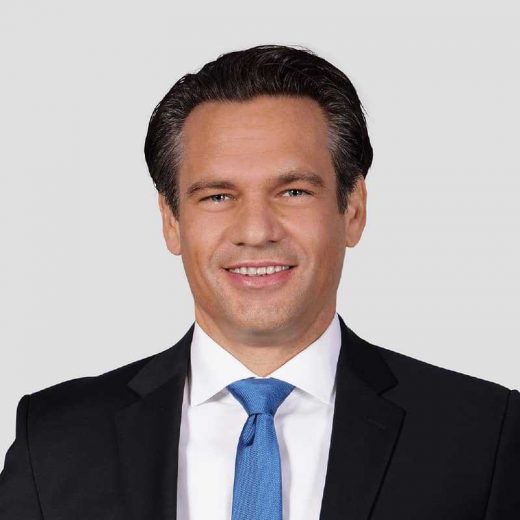 André Schwarz, Senior Executive Consultant
Do you have any questions? I will be glad to help you.
+49 2241 8845-603
We are your partner for all questions and requirements around SAP. Contact us for a personal conversation.
SAP Restructuring in the Enterprise: Mastering challenges, increasing efficiency
Increasing dynamics of the globalized economy, rapidly changing business models, digitalization, cooperation, increasing efficiency by bundling competences - there are numerous reasons that make a restructuring of a company necessary.
In any case, management expects restructuring to be carried out as quickly as possible and with the lowest possible risk. After all, the company also wants to achieve the announced goals as quickly as possible.
However, it is often underestimated that significant changes in the company go hand in hand with the need for a comprehensive IT and SAP restructuring. The more complex and extensive the restructuring process is, the more difficult and time-consuming the operational transformation of the IT and SAP system landscape generally becomes.
On this page, we show you the challenges associated with SAP restructuring. We highlight the factors that must be taken into account in order to optimally implement mergers, carve-outs, splits, harmonizations and other structural adjustments at the level of processes, systems and data. And we tell you what opportunities transformation projects offer.
SAP Restructuring can have different backgrounds
The reasons for restructuring the SAP system landscape can be acquisitions and sales of business units, inconsistencies in the data, reorganizations, technological progress or simply optimizations of existing architectures.

The organizational, technical and process challenges are by no means trivial in projects of this type. For example, the implementation of a new management and control concept often requires the merger or separation of previously independent companies. It may also be necessary to redefine profit center structures including all affected processes and value flows.

The following is an overview of some of the most common scenarios.
1. Mergers & Acquisitions (M&A)
A merger of companies requires several IT decisions from management. Often it is required to streamline internal processes or reduce isolated IT solutions.
At the same time, the costs of operation, support and maintenance are often to be reduced. In addition, in many cases those involved do not want to do without their historical data stocks. It must therefore be clarified which data should still be available after the merger.
Projects of this kind require specific methods:

First, the systems to be consolidated must be compared with analysis tools. Among other things, you need to determine differences in Customizing, in Repository objects and the corresponding number range objects.
The second step involves defining conversion rules and transferring historical data using suitable migration tools. Downtimes should be reduced to a minimum.
2. Carve-out and split
If a company or part of a company is sold, the new, independent part of the business needs a new ERP system within a short time in order to continue the business smoothly. First of all, a suitable carve-out method must be chosen. The following approaches are possible:
Greenfield approach: Installation of a new SAP ERP, new process setup, data migration
Brownfield approach: Copy the SAP system of the parent company, remove the organizational structure and business data.
Blackfield approach: export/copy of a client, provision on the SAP installation of the parent company as additional client
If your own IT department has no experience with outsourcing projects, which is the rule, an experienced consulting service provider should be consulted.
The GAMBIT experts support and advise you, for example, not only in the definition of methods but also in the system selection, conception, customizing, data migration and final tests.
In order to save high initial investments in the new company, the way to the cloud is a suitable approach. The SAP specialists at GAMBIT will also advise you on this.
3. Internal reorganisation and harmonisation
It is not only in the context of digitisation that companies are carrying out reorganisation measures of various sizes. In the simplest case, material numbers or cost centers are converted.
However, shared services or the implementation of IoT (Internet of Things) applications may also be introduced. In addition, reorganizations often make it necessary to rename, merge or separate SAP organizational units.
A classic SAP restructuring scenario is changes to the chart of accounts. Here, cost centers must be renamed and merged. In addition, experts must eliminate duplicates in master data such as vendors and customers. The separation or merging of controlling and company codes must also be mentioned.
Furthermore, changes to plant assignments or storage location assignments are common requirements. For conversions that are necessary within the framework of such projects, original values in the database are replaced by new values. This requires suitable tools and experience.
4. Renewable Energy Law (EEG) exemption
Electricity cost-intensive companies have the option of being exempted from substantial parts of the EEG levy in accordance with the Renewable Energy Sources Act (EEG). Various criteria must be fulfilled for this.

In particular, the electricity cost intensity must be proven - and this must be done every year. For this purpose, reliable, audit-proof and auditable calculation bases must be presented.

Depending on the initial situation, complex restructuring requirements must be met in order to obtain the exemption. These requirements extend to the unique position (encapsulation) of power cost-intensive business units.

GAMBIT has developed a procedure model which enables companies to obtain all necessary consulting and implementation services from one source. Thus, a preferably permanent exemption from essential parts of the EEG levy can be achieved.

In this context, GAMBIT has developed an overall model. It combines analyses and implementation variants required by energy law, business management, corporate law and SAP technology. The objective of the model is to ensure the fulfillment of all application criteria. An increased process complexity in productive operation is avoided.

GAMBIT already collects the current SAP configuration during the examination of the eligibility for application (according to §63ff EEG) in order to ensure the required calculation bases. For this purpose the consultants use structured questionnaires with EEG-relevant contents.

The aim is to check the adjustment requirements - taking into account possible implementation alternatives - with regard to the following criteria:
General feasibility
Complexity of implementation and target processes
Time and money
The results of the joint analysis are included in the overall assessment of eligibility. They provide the certainty that the envisaged savings from an EEG levy exemption will not be (over)compensated for by high implementation costs or increased costs in operational processes. At GAMBIT we have developed professional implementation plans for different forms of restructuring. Required readjustments of running SAP and environment systems can thus be prepared and implemented - hand in hand with corporate and tax law contents. The implementation of test-capable reporting packages ensures the sustainability of the applicability.
Classic Challenges in SAP Restructuring
Every restructuring process involves hurdles that have to be overcome. IT restructurings are often subject to enormous deadline pressure - not infrequently because IT is integrated too late. This results in hasty actions with insufficient care. It is therefore advisable to involve the IT sector at an early stage.
Another of the most common problems with migrations is the lack of historical data or the definition of a precisely defined migration date, such as the fiscal year change.
If professional transformation tools are used, such restrictions can be avoided. For example, SAP Landscape Transformation 2.0 enables a changeover in the current fiscal year. Master data and transaction data can be changed retroactively at database level.
In-house developments and user exits that have been developed over the years can also lead to difficulties in SAP restructuring. Last but not least, several test phases must be planned in order to check functions and data for completeness and correctness.
Opportunities of SAP Restructuring
Every SAP restructuring is associated not only with challenges but also with unique opportunities.
It is possible to reduce IT costs.
There is the opportunity to align systems, functions and data with current and future requirements.
The existing process landscapes, functions and also the reporting system can also be harmonized and standardized throughout the company. This reduces frictional losses, promotes global collaboration and enables digitalization.
GAMBIT as a partner
GAMBIT sees itself as a partner of the management, the CIO and the IT department when planning and implementing most complex restructurings. The basis for this is the understanding of the strategic, operational and financial targets.

If these are not yet finally defined, suitable implementation scenarios for the SAP landscape and the affected environment systems can be worked out quickly. Our consultants and our management-oriented process models are there to help.

GAMBIT has developed best practice approaches for a multitude of restructuring programs. Here, the required processes for your business are modeled modularly and - depending on their complexity - sequentially or parallel to a complete program. In many cases, even the most extensive SAP restructurings can be prepared in a short time and put into operation "near-zero-downtime".

In addition to ensuring technical functionality, a technical restructuring in running SAP and environment systems also requires complete documentation of the transformation steps. Due to cooperations with worldwide leading auditing companies GAMBIT provides coordinated and audit-tested reporting packages for a multitude of restructuring programs. This ensures the continuity of reporting and the reconcilability of states before and after the IT restructuring at any time.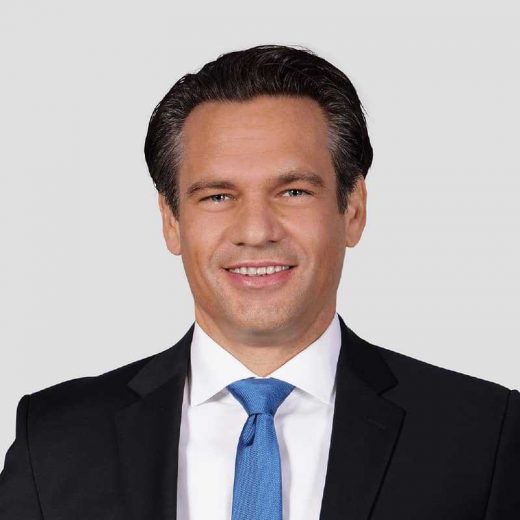 André Schwarz, Senior Executive Consultant
Do you have any questions? I will be glad to help you.
+49 2241 8845-603
We are your partner for all questions and requirements around SAP. Contact us for a personal conversation.