SAP Business One
SAP Business One is an ERP system for SMEs. It covers all important areas of a company and offers interesting additional functions. Learn more about the software on this page!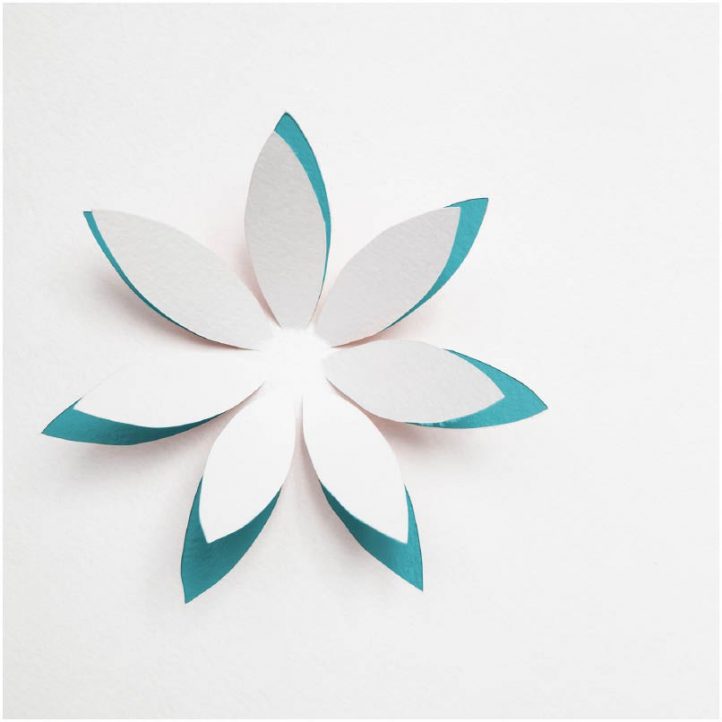 SAP Business One is an ERP system for SMEs. It covers all important areas of a company and offers interesting additional functions. Learn more about the software on this page!
What is SAP Business One?
SAP Business One is an ERP (Enterprise Resource Planning) solution for small and midsize companies. Unlike the "big" ERP systems from SAP (especially SAP ECC and S/4HANA), SAP Business One (SAP B1) is therefore less complex. Nevertheless, it contains all modules that are necessary to map the core processes of a company. These include financial accounting as well as sales, customer management, purchasing, inventory management, production and reports and analyses (Business Intelligence).
How did SAP Business One begin?
Unlike SAP ERP, SAP Business One is not an in-house development of the Walldorf-based software group SAP. It originally comes from the Israeli provider TopManage Financial Systems, which was taken over by SAP in 2002.
Since then, the ERP solution has been significantly enhanced. Among other things, functions for reporting and budgeting have been added. With the acquisition of the US provider Praxis Software Solutions in 2006, the software was expanded to include web-based e-commerce and CRM applications. Around the world, some 48,000 small and medium-sized companies now use the system.

From a technical perspective, SAP Business One was originally based on Microsoft SQL Server. However, today it also works on the high-performance in-memory database SAP HANA. A large SAP partner network has been established around the ERP solution, which has developed more than 500 industry-specific extensions for SAP Business One over the years. The focus here is on the manufacturing, consumer goods, retail and wholesale, and service sectors. SAP partners are also responsible for selling the ERP solution.

The ERP application can be run either on premise (local installation) or in the cloud. Let's take a closer look at these two models below.
Here you can read about the functionalities SAP CRM brings with it to build a deeper relationship with the customer.
SAP Business One Cloud vs. On Premise

With the classic on-premise variant, SAP Business One is installed, operated and maintained on the user company's own servers. This model is particularly suitable for midsize companies that do not want to give away important business data such as supplier information and product prices. Local installation is also more suitable if individual integration of third-party systems (for example, e-commerce platforms, POS solutions) is required. The same applies if the necessary server hardware is already available and operation in an external data center would therefore not bring any economic benefit.
The alternative to local hosting is SAP Business One Cloud. There are two options to be distinguished in detail:
SAP B1 On-Cloud: Purchase of the software, hosting by a partner (e.g. Amazon Web Services / AWS)
SAP B1 On-Demand: subscription model with monthly billing, hosting also by an external partner
Independent of this, the main advantage of SAP Business One Cloud is the rapid deployment of the solution. Neither hardware investments nor complex installations are necessary. Excellent scalability is also guaranteed. This is particularly relevant if the company is experiencing stronger growth. In addition, the software in the SaaS version is continuously maintained and automatically updated. The possibilities of mobile access via app or web browser are also a clear advantage.
As far as data security is concerned, concerns are usually unfounded. If the hosting is carried out in German data centres, the strict requirements of the EU-DSGVO apply. This guarantees a level of security that is so high that a medium-sized company can hardly implement it on its own.
What is SAP Business One HANA and what advantages does it offer?
SAP Business One can be used in combination with the SAP HANA in-memory platform. In this case we are also talking about "SAP Business One, Version for HANA" or simply "SAP Business One HANA".
HANA is a database technology that is able to process enormous amounts of data in a very short time. Among other things, SAP HANA thus creates the prerequisites for big-data analyses and industry 4.0 applications in which thousands of data records must be processed in parallel and in real time.

Although approaches of this kind are initially reminiscent of large corporations, they are also becoming increasingly important for medium-sized companies. Even with SAP Business One installations, thousands of data records are generated daily from various sources. Making this information available for up-to-date reports and analyses offers numerous advantages for SMEs. But it is not only reporting that is significantly optimized. HANA also significantly increases the speed of transactions within the ERP solution.
What is SAP Business One Studio?

SAP Business One already provides a range of functions in the standard system that covers numerous processes. Industry-specific requirements can also be mapped using add-ons from SAP partners. If an even higher degree of individualization is required, SAP Business One Studio comes into play. This is a software development kit that provides developers with the following options:
Development of interfaces (APIs) to external applications (e.g. CRM, SCM, e-commerce)
Adding individual functions
Customization of interfaces, creation of user-defined screens
SAP Business One Studio can be used in conjunction with numerous development environments - including Microsoft Visual Studio 6.0 and Microsoft Visual Studio.NET.
Which modules does SAP Business One include?
As a complete ERP solution, SAP Business One includes all relevant modules to map standard business processes in midsize companies. The main functional areas are:
Financial Management
Sales and customer management
Purchasing and inventory control
Analyses and reports
Sector-specific functions
This portfolio is supplemented by industry solutions and mobile applications.
Let's take a closer look at the key features of SAP Business One below.
Financial Management
In the area of finance, the application supports both accounting (general ledger and subledger) and controlling. Functions that automate the most important accounting processes ensure efficiency. Banking transactions including account reconciliation can also be handled in the ERP solution. SAP B1 can also be used to manage fixed assets.
For controlling, the ERP application provides functions for cash flow monitoring, fixed asset monitoring, budget control and financial project controlling. Standardized and individual reports with real-time data support planning, audit and review processes.
Sales and customer management
SAP Business One has an integrated customer relationship management (CRM) application that helps you manage and shape customer relationships. Customer data can be synchronized between ERP and Microsoft Outlook. Opportunity and lead management is also available for sales. All important data is also available to sales employees via mobile devices. Of course, the entire sales process (quotation, order, delivery, invoice) can also be managed.
SAP B1 also contains business functions for campaign management (marketing) and service management. In the latter area, the ERP solution enables, among other things, the mapping of service requests, warranty transactions and service contracts.
Purchasing and inventory control
A very comprehensive module of the business solution is the purchase and inventory control. It includes all procurement processes - from procurement requests and purchase requisitions to purchasing (order processing), goods receipt and returns. Supplier and material master data serve as the basis for this. Thanks to the link between accounting and warehouse, vendor invoices can also be processed automatically on the basis of orders and goods receipts.
Automatic material requirements planning is particularly relevant for the warehouse. It makes order recommendations based on consumption and forecasts and supports companies in realising optimum stock levels. Of course, the ERP system can also be used to carry out inventories.
Analyses and reports
SAP Business One is equipped with numerous analysis and reporting tools. Especially in combination with the HANA database, data from various sources can be used, merged and evaluated in real time. In addition to standard reports, the BI component of SAP B1 offers the possibility to customize reports. The following activities can be implemented with the Business Intelligence tools of the ERP solution:
Interactive analyses: View business from different perspectives (by integrating Excel functions in SAP B1)
Intuitive navigation: gaining new insights via drag & relate and drilldown
Mapping of key figures: Analyses using defined KPIs (performance indicators)
Various visualization options (e.g. dashboards and diagrams)
Preparation of ad hoc reports
Sector-specific functions
SAP Business One offers numerous enhancements for small businesses and midsize companies to meet industry-specific requirements. Some examples are:
Production: maintenance of bills of material, production orders, production planning
Retail: Point-of-sale integration, networking with suppliers and customers, tools for personalized customer experiences
Services: Services administration, resource planning, project management, invoicing
What are the advantages of SAP Business One?
The main advantage of SAP Business One is that the software connects all areas of the company with each other and thus ensures consistent business processes. This also reduces the effort required for double data entry, which is often subject to errors. At the same time, this approach creates a high degree of data transparency, which makes it easier to monitor and control the company.
The ERP software also convinces through its pricing, which is suitable for medium-sized companies, and its very fast implementation. Especially in the cloud version, SAP Business One is productive after only a few weeks. The training effort is also kept within limits due to the intuitive user interfaces.

Another positive aspect is the flexibility of the system. If requirements change, SAP B1 can be quickly adapted with the available add-on solutions of the partners. In addition, good scalability is guaranteed as the system grows.
SAP Business One vs SAP Business ByDesign vs SAP S/4 HANA: What are the differences?
SAP currently has three ERP solutions in its portfolio that are potentially suitable for midsize companies:
SAP Business One: for small and midsize businesses with up to 250 employees
SAP Business ByDesign: for midsize companies with 250 to 1,500 employees
SAP S/4 HANA (Cloud): for medium-sized and large companies with more than 1,500 employees
The number of employees is a rough guide for SAP. However, when which ERP SME solution should be used depends on other factors. First of all, the desired operating model is relevant here. SAP Business ByDesign is a pure cloud ERP, while the other two products can be operated either on-premise or in the cloud.
There are also significant differences in the duration of implementation. According to SAP, SAP Business One can be implemented in just two to four weeks. With SAP Business ByDesign, implementation takes four to eight weeks. With the "flagship" S/4HANA, the duration is eight to 16 weeks.

It should also be mentioned that SAP Business ByDesign is aimed in particular at companies that want to set up joint ventures, open sales offices in other countries, integrate subsidiaries, or outsource areas. If the head office uses S/4HANA, all these subareas can be equipped with SAP Business ByDesign for easy integration.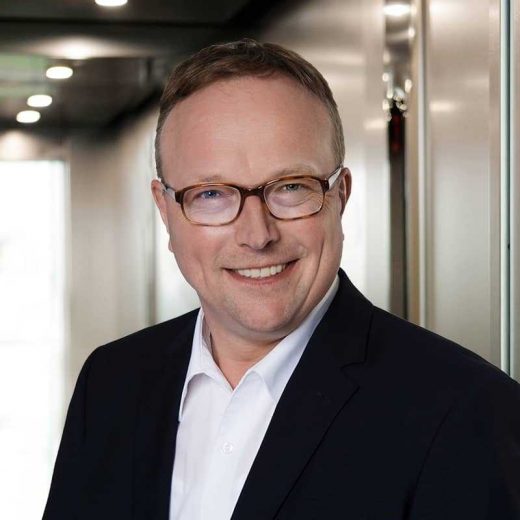 Meinolf Schäfer, Senior Director Sales & Marketing
Do you have any questions? I'd be happy to help.
+49 2241 8845-623