SAP PM
Companies use SAP PM (Plant Maintenance) to control and monitor the maintenance of their production plants and machines. On this page we explain the module and its advantages in detail.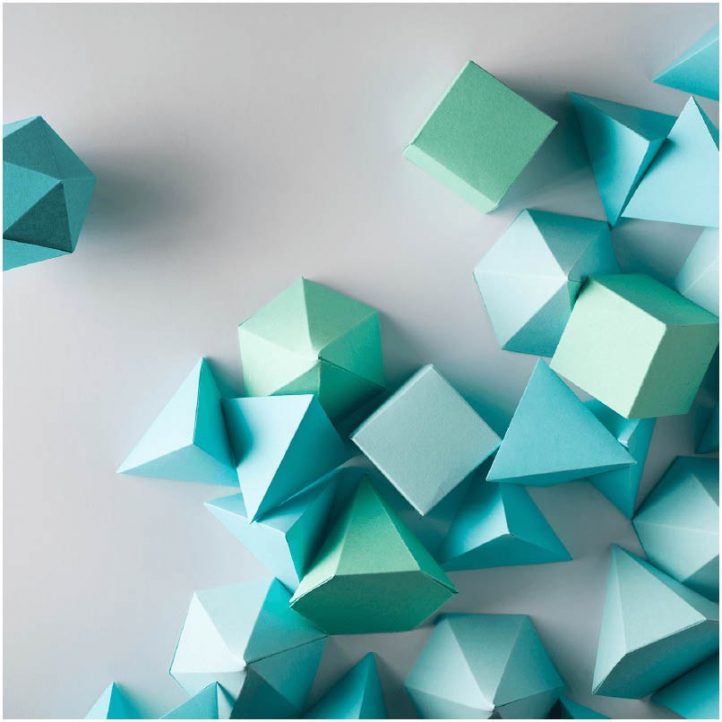 Companies use SAP PM (Plant Maintenance) to control and monitor the maintenance of their production plants and machines. On this page we explain the module and its advantages in detail.
What is SAP PM?
SAP PM (SAP Plant Maintenance) is a software for industrial companies, with which all important tasks of maintenance of technical systems can be represented. These include in particular inspection, maintenance and actual repair.
For whom is SAP PM useful?
SAP PM is primarily aimed at production companies that want to continuously monitor the actual status of their technical systems and maintain a defined target status. In particular, companies that want to carry out inspection and maintenance tasks before malfunctions or breakdowns occur can benefit from the SAP maintenance module.
It is also advisable to implement SAP PM in scenarios in which the monitoring of installations and the control of maintenance tasks have previously been decentralized (in distributed systems). With the module, all tasks can be centralized, which leads to savings, increased transparency and an overall better asset condition.
What is SAP PM used for?
The overall objective of SAP PM is to ensure maximum availability of systems while at the same time ensuring the longest possible service life. On the one hand, this reduces downtimes, and on the other hand, expensive replacements are avoided or delayed.
Many companies use the DIN standard DIN 31051 to achieve these goals, which describes the basic measures for the maintenance of systems, equipment, resources, and components. These are:
Maintenance: Maintaining the functionality of the systems
Inspection: assessment of the current condition, analysis of causes of wear
Repair: Restoring the function in case of a malfunction
Improvement: Optimization of plant reliability without changing the original function
SAP PM provides suitable functions for all these tasks, which we describe in more detail below.

What functions does SAP PM include?
The functional scope of the SAP module PM can be subdivided into the following subareas:
Structuring and management of technical objects (functional units as well as individual plants, machines, and so on)
Preventive maintenance: Work and maintenance planning
Maintenance process: maintenance notifications, maintenance orders, capacity planning, confirmations and maintenance history
Information system: Collection, compression and evaluation of data from maintenance
Let us now take a closer look at these functional areas:
Technical objects
SAP Plant Maintenance works with so-called technical objects, which can be used to map and structure the existing plants in the system. One of the most important objects are pieces of equipment. SAP uses this term to describe objects in the company that are to be maintained independently. Normally, these are individual assets or machines. These can be created in the Plant Maintenance module with data such as usage site, year of construction and warranty period. All other tasks, such as the maintenance process, maintaining records, collecting data, recording operating times and cost tracking are based on this equipment master record.
Another object in SAP PM are the so-called functional locations. These are functional units of a complete system that are created hierarchically. The structure can be either functional, process-oriented or spatial. A functional location consists of several pieces of equipment, which can be installed and dismantled.

The functional area of the technical objects also includes the system configuration (representing complex system structures), whereby, among other things, the supply of valid spare parts can be ensured. The features at this point are rounded off by maintenance bills of material, in which all components of an assembly or object are represented.
Preventive maintenance
The objective of preventive maintenance is to ensure a high level of availability of technical objects in the long term. For this purpose, SAP PM allows you to describe a sequence of maintenance tasks in the form of task lists. Recurring tasks can thus be standardized and planned more effectively.
SAP PM provides maintenance planning for routine maintenance. In a maintenance plan, inspections, maintenance and repairs can be planned in advance. Among other things, companies can use it to comply with manufacturer recommendations, legal regulations, and environmental protection requirements. Scheduled maintenance also reduces expensive downtime and contributes to high product quality.
Maintenance processing
This is the core component of SAP PM. It is responsible for the operative execution of the maintenance process and comprises several steps, which, however, do not necessarily have to build on each other.
The first stage is the maintenance notification. Employees can use this function to repair the condition of technical objects, report a malfunction and request damage repair. This is followed by the second step, the execution of the maintenance tasks. A maintenance order is created for this in SAP PM. It enables detailed planning of upcoming tasks and tracking of the progress of work. It is also used for cost allocation. If necessary, you can also use higher-level capacity planning to determine which employees can or should perform which activities on which dates.
The processing status of maintenance orders can be documented using confirmations. These can include, for example, the material used, external services used and time required.
All the above-mentioned activities are automatically updated in the form of a maintenance history. Important maintenance data is thus stored long-term and is available for evaluation at any time.

Information system in SAP PM
The Plant Maintenance Information System can be used to support the monitoring, control and planning of plant maintenance. Among other things, employees and decision-makers can evaluate the failure behavior of a particular system. The same applies to the costs of maintenance tasks. The maintenance process can also be analyzed using aggregated key figures (VDI key figures). In addition to standard analyses, flexibly adaptable reports are also available.

What other SAP modules does PM work with?
SAP PM can be seamlessly integrated into an existing SAP infrastructure. The module interacts with, among others, materials management, production, human resources, sales, quality management and controlling.
This integration is relevant, for example, when planning maintenance orders. At this point, the availability of required spare parts can be called up from SAP Materials Management (MM). Relevant employee qualifications, however, are supplied from Human Resources (HR).
Settlement-relevant information such as WBS elements can be obtained from the Production Module (PS). Integration with Financial Accounting (FI) is also important with regard to subsequent settlement. Finally, all data also flows into Controlling (CO), where it can be evaluated for business management purposes.
What factors influence the successful use of SAP PM?
To implement the components of SAP PM, specialized consultants are usually called in. The goal must be to map and simplify individual circumstances and processes as accurately as possible.
After implementation, the subsequent success in operations is closely linked to the discipline of the users. An optimal handling of the system can be ensured by several measures:
Training of employees, demonstrating the added value of SAP PM
Use of workflows for the automation of work steps and the logical design of process sequences
Continuous improvement: Regular audits and discussions with key users to optimize the system
Proving the benefits with figures: Creation of KPIs for maintenance that transparently demonstrate the added value of SAP PM.
SAP PM develops its maximum benefit when the following aspects are also taken into account:
Consider and use SAP PM as a data provider for the optimization of maintenance
Recognize the advantages of preventive maintenance and use the corresponding range of functions
Restrict transactions to the minimum necessary for technical staff, keep data collection efforts low
Integrate purchasing into the process in order to optimize the needs-based procurement of spare parts and external services
How does SAP PM look like in S/4HANA?
In the latest SAP S/4HANA product generation, the functions of SAP PM were transferred to the so-called SAP Enterprise Asset Management (EAM). This component makes it possible to manage the entire life cycle of fixed assets. New functions have been added for preventive maintenance (AI), remote monitoring of objects and real-time analyses
SAP S/4HANA provides the following solutions for maintenance, which can also be used in combination:
SAP Asset Intelligence Network: Data collection and provisioning in the cloud, access for asset manufacturers and operators
SAP Asset Strategy and Performance Management: Measuring asset performance and optimizing maintenance strategies
SAP Predictive Maintenance and Service: Detect, forecast, and prevent machine downtime with proactive maintenance tools, including machine learning and processing of IoT data
SAP Asset Manager: Mobile apps for service technicians
All in all, the functions of SAP PM in SAP EAM under S/4HANA help to further optimize maintenance. This is due in particular to the integration of real-time data in combination with artificial intelligence.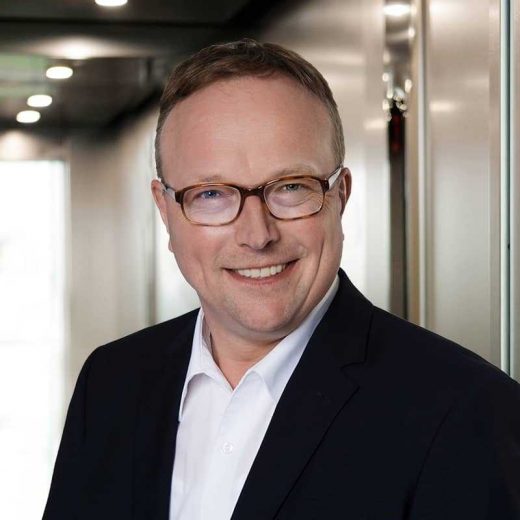 Meinolf Schäfer, Senior Director Sales & Marketing
Do you have any questions? I'd be happy to help.
+49 2241 8845-623