Service Level Agreement (SLA)
With an SLA, the provision of services can be regulated in detail. On this page, we explain what is important and what possibilities there are for the content of the contract.
What is a Service Level Agreement?
In addition to an understandable definition, we provide several examples to illustrate the use of SLAs in practice.
The meaning of the term "Service Level Agreement" (SLA) already becomes apparent when it is broken down into its individual parts and translated into German: "Service Level" stands for "quality of service" and "Agreement" for "agreement". Thus, an SLA is nothing more than a contract with a service provider, in which the scope and quality of a particular service are regulated.
What is the purpose of a Service Level Agreement?
The primary goal of Service Level Agreements is to make the control and assessment of services transparent for both parties (provider and customer). This is done by precisely defining performance details such as scope, speed and response time in the SLA. (See the "What does a Service Level Agreement include?" section for more information).
Where do Service Level Agreements typically apply?

Historically, service level agreements have come from the area of IT services. Today, however, such contracts are also used in other sectors to define and ensure the quality of services. Only a few examples of companies in which an SLA is used are service offerings such as building cleaning, maintenance, financial management or accounting services.
However, the most common areas of application for an SLA are the following:
IT Service Management (ITSM)
cloud services
Telecommunications (telephony and mobile telephony)
Hosting and housing of servers
personnel services
logistics services
Enterprise Resource Planning (ERP)
Electronic payroll (E-Payroll)
e-commerce solutions
payment systems
What types of Service Level Agreements are there?
Service Level Agreements can be divided into several types based on the relationship between the service provider and the service recipient. The classic SLA is concluded between a client and an external service provider. In addition, however, the following scenarios are also conceivable in which such a contract is applied:
Operation Level Agreement (OLA): Agreement between the client and the internal service provider (e.g. IT department).
Underpinning Contract (UC): Service provider commissions another external service provider to secure agreed SLAs (= commission of a subcontractor by the service provider).
What requirements must an SLA meet?
When drafting service level agreements, the requirements of both the client and the contractor must be taken into account. Let us therefore take a closer look at the interests of these parties.
SLA: Interests of the service recipient
For the service recipient it is of secondary importance for what reason the service item could not function. He is primarily interested in maximum availability, minimum response time to faults, highest performance and full reliability so that his business processes are not interrupted. When concluding an SLA, he will therefore always endeavour to obtain comprehensive guarantees on these points. The service provider must state the price for this service quality. In addition, contractual penalties may be agreed for non-compliance with a particular criterion.
SLA: Interests of the service provider
In order to minimise risk, service providers aim to limit contractual commitments to functions that they can actually influence. For circumstances beyond this sphere of influence, therefore, no guarantee is assumed according to the contract. At the same time, the service provider endeavours to avoid the agreement of contractual penalties. Naturally, he will also seek to enforce a reasonable price for his company's services.
The content of an SLA must be comprehensible and unambiguous.
We see that clients and contractors have different interests. However, in order to reach a consensus and eliminate misunderstandings from the outset, a Service Level Agreement must be formulated clearly and comprehensibly.
This already begins with the subject matter of the contract. For example, if a service provider regularly produces financial reports for a contractor, the term "report" would be insufficient. A clear choice of words in the contract is recommended, such as "report on sales in the past quarter".
Furthermore, an SLA should be formulated in such a way that it is understandable for both parties. Let's take as an example a Service Level Agreement that deals with a telephony solution. For example, the customer wants "excellent accessibility" and "good voice quality". In order to achieve a uniform understanding of these requirements, they must be described in more detail.
Voice quality can be defined and measured, for example, by technical parameters (bandwidth, delay, etc.). Thus, exact key figures and target values can be contractually defined.
Based on these basic rules, concrete contents for an SLA can be formulated, which we would like to point out in the following.
What does a Service Level Agreement include?
In addition to some basic information such as the contractual partners, the general objectives, the term and termination modalities, typical service level agreements in the IT environment include the following points:
Place and time of service provision
Percentage availability or availability times of the service
Number of users that can be operated simultaneously (maximum number of users that can access the service)
Performance targets including key figures for verification
Time limit for advance notification of restrictions
Maximum duration of service restrictions
Response time of support for different types of problems
Availability of support
Usage statistics and reports
Sanctions and special termination rights in the event of non-compliance with the agreement
Example: SLA for an IT Helpdesk
Let us look at an example to illustrate the above points. If, for example, a service provider provides first-level support for a contractor, the central criterion in the SLA is the fault report. Here it makes sense to work with different priorities. This could be as follows:
Tickets with priority A: Reaction time 30 minutes
Tickets with priority B: Reaction time 4 hours
Tickets with priority C: Reaction time 24 hours
In addition, SLAs should be used to define the service times during which these response times are to be observed (e.g. only Monday to Friday, 8:00 to 19:00 hours).
In this example, the quality of the service can be defined in several places with the help of an SLA:
Percentage of answered calls or speed of call answering
Percentage of problems solved within a given time period
Customer satisfaction (can be assessed on the basis of surveys)
How is an SLA billed?
Of course, the costs of the service are also specified in a service level agreement. Various price models have been established in practice. The simplest variant is the settlement of a fixed amount for a defined period (for example, month or year).
In addition, however, billing based on certain units (e.g. number of fault messages, data volume, duration of service usage) is also possible. Of course, these models can be combined so that they consist of a fixed cost component and a variable component.
What role do bonus-malus systems play in an SLA?
The service levels agreed upon and actually achieved may differ. In such cases, the (financial) consequences must be contractually specified in the agreement. There are basically two different approaches here:
Bonus: "Reward" from the service provider for adhering to or exceeding the service quality agreed in the SLA.
Malus: "Punishment" of the Service Provider for services that are insufficiently or incorrectly provided.
Both components must be specified precisely in the Service Level Agreement. In particular, you must define what triggers a bonus or malus in detail. This trigger shall be unambiguous and objectively verifiable. Overall, the bonus-malus system can be regarded as an incentive system for quality improvement. The nature and extent of the consequences laid down in the contract should be appropriate to the situation in question.
Why are key figures important for an SLA?
The entire traceability of Service Level Agreements is not possible without suitable KPIs. It is therefore necessary to find appropriate indicators to quantify and measure the service. The following requirements should be met:
Relevance: Key figure should describe a service characteristic that influences the customer benefit.
Completeness: Service provider and customer have a uniform understanding of the meaningfulness and determination of the key performance indicator.
Proportionality: The key figure changes proportionally to the facts.
Influenibility by service providers: Key figure must measure a situation that is completely within the scope of responsibility of the service provider.
Economic efficiency: The determination of the key figure must be in a balanced relationship to the benefit.
Key figure for Service Level Agreement: Example
For a key figure to be completely defined in an SLA, several specifications are required. Let's take the telephone availability of a helpdesk as an example once again. These points should be described here in the SLA:
Key figure name: Accessibility rate
Reference object: Which objects does the key figure refer to? (here: telephone availability of the call center)
Evaluation period: e.g. day or month
Data source and formula: e.g. number of all incoming calls in relation to the number of answered calls in the assessment period
Finally, it is possible to compare the target value (the agreed service level) with the actual value.
Advantages and disadvantages of a Service Level Agreement
Service recipients can work with their service provider either with or without a Service Level Agreement. Concluding such an agreement offers some advantages. The requirements and responsibilities are clearly defined. The scope of services is completely transparent and contractually defined. The same applies to the costs, which are therefore easier to calculate. In addition, the service provider does not have to be continuously monitored because reports are available.
The fact that the supplier lacks an incentive to improve its service quality can be regarded as a disadvantage. However, this "vulnerability" can be fixed by bonus-malus systems in the SLA.
An SLA is also advantageous from the supplier's point of view. It reduces coordination costs, ensures legal certainty and also forms a clear basis for cost allocation. The effort involved can also be better estimated. On the part of the service provider, the clear regulation of areas of responsibility by SLA can also be seen as an advantage.
On the other hand, the performance pressure created by an SLA is disadvantageous. Providers must continuously ensure that the agreed quality is maintained in order to avoid negative consequences. In addition, the procedures are generally regarded as time-consuming.
What else needs to be considered when concluding an SLA?
The control options in an SLA have limits. For example, such agreements may not contain unreasonably severe contractual penalties if this is contrary to legal requirements. In principle, legal consequences such as the right of withdrawal or termination, reductions, penalties and compensation for damages or expenses must be specified in detail in a Service Level Agreement.
In general, clients should not accept the first or cheapest service offer. There are sometimes enormous differences in price-performance ratio and quality. Therefore a careful consideration and also the consideration of references are recommendable. With a well-designed SLA, backed by a reliable provider, service customers can save a lot of money and benefit from consistent quality at the same time. In addition, unnecessary oversupply can be avoided. In important places, on the other hand, an SLA makes it possible to specifically spur on the service provider. In summary, an SLA can therefore be described as an excellent control instrument for service quality.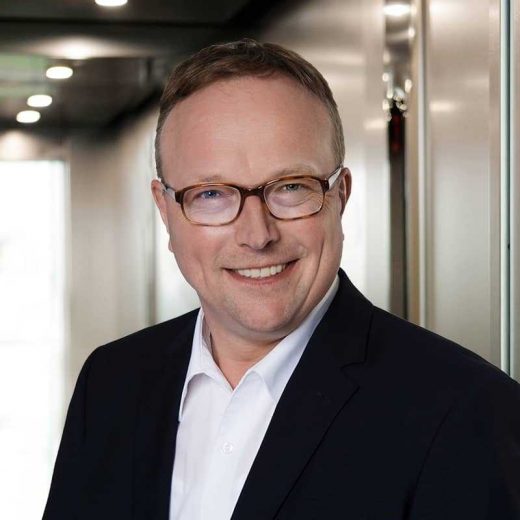 Meinolf Schäfer, Senior Director Sales & Marketing
Do you have any questions? I am happy to help!
+49 2241 8845-623
We are your partner for all questions and requirements around SAP. Contact us for a personal conversation.