IT Due Diligence - the analysis of IT before M&A deals
Risk factor or potential multiplier? With an IT due diligence, companies analyse the opportunities and risks of IT in an M&A transaction at an early stage - and thus play it safe.
An IT Due Diligence with GAMBIT
Your advantages are a matter close to our hearts
Minimize IT risks, start safely on Day 1, assess synergies better - the advantages of an IT due diligence are numerous and convincing. Would you like to know more? We are there for you ...!
Experience is not a minor matter!
You need someone who knows their stuff? GAMBIT has already carried out dozens of IT due diligence programs, for start-ups as well as for multi-billion corporate groups. And how can we help you?
Better not leave your success to chance
From IT Due Diligence to the implementation of the carve-out or post-merger integration - we offer you the entire program. When it comes to the role of IT, you should not be satisfied with less.
Identify risks (before the buyer does)
With a vendor due diligence, a seller can identify and eliminate possible weaknesses in his own IT - and thus, for example, secure the sales price. Talk to us, we will be glad to help you!
The analysis of IT before M&A transactions
Have you already identified your purchase target? Do you want to have the IT of the targeted company thoroughly examined and ensure trouble-free operation after the transfer of ownership? Do you need a realistic assessment of IT-based transaction risks?
With our Due Diligence, IT is not a (cost) risk
With the experience of dozens of IT due diligence programs for companies of all sizes, from 10-man start-ups to multi-billion-dollar companies with an IT landscape that has grown over decades, we know how to prevent
Consequences arise from a lack of integration of IT into the due diligence process
IT becomes a dealbreaker for M&A transactions
IT becomes a risk factor instead of a potential multiplier.
Contact us and use our know-how from 20 years of successfully completed projects.
Your advantages of our IT due diligence programs:
Lower M&A transaction risks
Realistic assessment of synergies and necessary investments
Ideal basis for the right TSAs
Increased chances of taking out a W&A insurance policy
Safe production start on Day 1.
Better negotiating and contract position
It's urgent? With Red Flag Due Diligence, you can eliminate deal breakers in IT at short notice before the company is acquired.
IT Due Diligence. Validate synergies and risks and keep an eye on integration

The purchase or sale of a company is an incisive event. This also and especially applies to the IT departments involved. The top priority for the IT department is undoubtedly to ensure trouble-free IT operation after the transfer of ownership (Day 1).
In the time constrained Mergers & Acquisitions (hereinafter M&A) transaction planning, it is not always taken into account that many other value and success-relevant topics are anchored in IT, which should be included in the IT due diligence scope. A recent study by McKinsey shows that 50% of planned M&A synergies are made possible directly or indirectly by IT. According to a similar Ernst & Young study, more careful IT due diligence in 47% of transactions would have resulted in better financial performance. In addition, 26% of the respondents stated that the acquisition targets were not met due to the IT. In particular, the IT expenditure after the closing was clearly underestimated in advance, both in terms of finances and time expenditure.
These findings coincide with our own experience in the M&A environment. This showed that insufficient consideration of IT can have numerous serious negative consequences for the implementation of M&A processes. This includes missing licenses and usage rights as well as problems caused by the continued operation of surrounding systems, for example access systems or time recording systems. The cost of providing integrated IT is also often underestimated. After all, there is often a lack of know-how carriers for their own applications.
The possible consequences are manifold and range from renegotiations to shutdowns and delivery interruptions. At worst, the deal as such is at risk.
*Definition: The term due diligence refers to a carefully conducted risk assessment carried out by the buyer of an equity interest (in the target company) or real estate. The seller's side is also well advised to carry out a DUE DILIGENCE because it naturally improves the negotiating position if risks and weaknesses are discovered and, if necessary, eliminated before the buyer's side uncovers them.
In an increasingly complex business world, differentiated due diligence reviews have also emerged and the term is now used more widely. In addition to financial due diligence, there is also real estate due diligence, environmental due diligence, technical due diligence and IT due diligence. Since the majority of transactions are now carried out digitally, it is highly recommended that experienced auditors and IT experts carry out a risk assessment in the IT area prior to a company takeover on the part of the buyer and seller.
Software Due Diligence gives you deep insights into the state of the art of technologies and development processes used in M&A transactions.
IT Due Diligence - risk analysis before the transaction.

This contradicts the traditional view of the role of IT, as expressed in a study by Forbes in 2014, for example, where among the 20 most important topics (finance, real estate, environment, technology, etc.) in a due diligence, IT is only mentioned very generically as a single sub-item in the topic of technology.
Instead, the above findings show that IT plays a critical role in the smooth integration of systems and even more so in the long-term success of a transaction. The identification of IT weaknesses through careful risk assessment by IT experts and experienced auditors can decide on the success or failure of a company takeover.
Both can be ensured above all within the framework of due diligence. This refers to the earliest phase of an M&A transaction process. The purpose of its execution for the buyer is to obtain valuation-relevant insights into the object of purchase.
An IT Due Diligence is especially dedicated to the infrastructure and organization of the IT in the target company. The following objectives are to be achieved:
Assessment and assessment of opportunities and risks for operational operations
Notes on the drafting of contracts for company acquisitions
Initial assessment of costs and conception of a possible integration into the new IT environment
Due diligence is based on the seller's documentation, documents and analyses.
Due diligence is characterised by the following features, among others:
Both make it all the more important to use existing resources skilfully and to proceed strategically.
GAMBIT is happy to contribute its many years of experience from a variety of strategic IT carve-out and IT post-merger integration projects to a commercial due diligence. We focus not only on the IT infrastructure and organization of the target but also on that of the buyer in order to identify potential synergies, possible conflicts and potential deal breakers in the run-up to a company acquisition.
IT Due Diligence Buyer side: - Eliminate risks and maximize synergy effects
On the buy side, a carefully conducted IT due diligence ensures that risks and opportunities from IT and IT-supported processes are identified at an early stage.
In this way, the buyer avoids unpleasant consequences such as unplanned additional expenses to ensure, for example, Day 1 readiness, unresolved liability issues if, for example, licenses suddenly do not form part of the contract after all, or if calculated synergies, for example in purchasing or IT operations, cannot unexpectedly be realized. All in all, this can go so far that the whole acquisition would have to be questioned afterwards.
Gambit IT due diligence enables you to benefit from a realistic assessment of the opportunities and risks associated with an acquisition and thus the future security of your investment. Your particular advantage: We offer you the entire IT-M&A process chain from a single source, from due diligence to planning and implementing the carve-out or post-merger integration. Leave nothing to chance and increase the effective return on your investment!
IT Due Diligence - in search of deal breakers.
The results of the IT due diligence provide information on the complexity of a possible post-merger integration as well as on whether the IT technical prerequisites for leveraging the planned synergies are met.
This gives the buyer more security in contract drafting and pricing and also provides initial indications of how complex it will be to integrate the IT of the acquired company into the IT of the new parent company. In many complex cases, Transition Service Agreements must also be concluded, because it is not possible to completely detach the processes from the seller's area of responsibility.
A GAMBIT IT Due Diligence thus gives you additional information about the costs associated with IT integration. This is another important indicator of whether your investments will pay off in the long and short term and helps you with the calculation. This allows you to enter into price negotiations in a relaxed manner and achieve well-founded results. At the same time you will not experience any nasty surprise on day 1.
The GAMBIT IT Due Diligence considers the following aspects, among others:
With a GAMBIT IT Due Diligence we pursue the claim to enable you the surprise-free handling of an M&A transaction. With this in mind, we look at potential deal breakers as well as synergy potentials and the financial and time requirements of an integration.
This includes in detail:
Comprehensive analysis of the IT organization of the company to be purchased
Evaluation of the IT strategy of both companies and its synergy potential
Assessment of employee-related special knowledge (key-man risk)
Examination of the application landscape for potential risks during a later integration (e.g. release status, in-house developments)
Inventory of the existing IT infrastructure
Assessment of risks and recommendations for price-reducing clauses in purchase contracts
Assessment of financial requirements (CAPEX/OPEX)
Achievement of a smooth transition transfer on day 1 without operational disturbances (Day1 Readiness)
Recommendation for Transition Service Agreements (TSA)
Vendor Due Diligence - The seller side of IT Due Diligence
Gambit IT due diligence benefits not only buyers, but also sellers. In this way, we help the latter to eliminate potential weak points in advance by carefully examining them. This sometimes has an effect on price negotiations and also simplifies the entire process. Of course, we pay special attention to deal breakers who can endanger the sale as a whole.
Vendor Due Diligence - So that IT does not become a spoilsport
On the buyer side, the potential of IT for the success of the M&A transaction is usually perceived more strongly than on the seller side.
A well planned vendor due diligence can secure the potential proceeds from the sale of the planned divestment by identifying risks and eliminating weaknesses, thereby simplifying and accelerating the carve-out process.
This is because vendor due diligence often reveals weaknesses that are not yet known to the seller. This is essential, especially in the run-up to a planned IPO of the company. By becoming familiar with them in good time, you will improve your starting position for the upcoming negotiations, not least the price negotiations. But these tactical advantages are not the only ones of a vendor due diligence. In addition, this check often gives you the opportunity to eliminate weak points in good time.
After all, vendor due diligence often has a positive effect on the M&A process itself. The extensive data material that we provide through our analyses enables you to ensure a smooth transition, as well as smooth business processes afterwards. This benefits both buyer and seller - even in the case of a planned IPO of the company. Thus the Vendor Due Diligence by GAMBIT is quasi an insurance policy for buyer and seller.
Identify risks before the buyer does.
On the seller side, it has proven itself many times over to identify any value or legally/tax-relevant problem points in a vendor due diligence before marketing the sale and to subject them to a careful examination. This is usually done for the entire transaction and consequently also for IT topics.
This allows potential deal breakers, weak points or gaps to be eliminated at an early stage. The seller thus avoids that these open points, which the buyer side will assess as a risk, burden the negotiations or lead to an erosion of value.
If you as a seller decide for a GAMBIT-IT due diligence, you get the opportunity to reduce risks in a targeted way and thus gain a better starting position for negotiations. This includes identifying and strengthening synergy potential. And even if you do not succeed in eliminating all risks or weaknesses in good time before the sale: It has a positive effect on the basis of trust between you and the buyer if you have already taken the first steps in this direction. This gives you the opportunity to be proactive and avoid unpleasant surprises afterwards.
The advantages of a vendor due diligence in summary:
Identification of possible legal or tax-relevant problem points
Possibility of eliminating weak points, gaps and deal breakers in good time
Creation of a positive basis of trust towards the buyer
Avoidance of unnecessary stress and erosion of values
Acceleration of the M&A process and ensuring smooth business processes
Vendor Due Diligence: The Dealbreaker's Death
Depending on the divestment strategy and buyer target group, the vendor due diligence can go so far that the IT unit is already logically separated. This at least significantly simplifies the IT technical carve-out. GAMBIT differentiates itself in its vendor due diligence by incorporating experience from many IT carve-outs. Thus GAMBIT knows exactly which potential pain points have to be considered and eliminated.
These can look like this:
Sustainability of IT in the company: What is the state of the art of IT? Can the systems be expanded with further growth or is development reaching its limits?
Integration capability of the IT systems: Can the IT be integrated without serious risk of error at the buyer? What is the compatibility with known software solutions (e.g. SAP)?
Synergy potential: Will the merger result in synergies and what do they look like? Are the problems of the IT architecture in the way of using the synergies?
In addition to possible deal breakers in the IT area, we naturally also focus on other problem areas during a vendor due diligence. Potential deal breakers such as serious legal risks from contracts, patent disputes or the expiration of intellectual property rights can be identified, as can the financial risks of certain projects. By knowing these weaknesses early on, you can often eliminate potential deal breakers before they get serious.
The GAMBIT vendor due diligence considers among others the following aspects
The GAMBIT vendor due diligence is dedicated to potential weaknesses as well as to one's own potential in terms of company acquisition. Particular attention is paid to potential deal breakers. In addition, a vendor due diligence contributes to the smooth running of Day 1.
The aspects in the summary:
Detailed elaboration of own strengths
Investigation and elimination of deal breakers and legal gaps
Objective assessment of the separation potential
Overall IT analysis for passing on to potential interested parties
Risk assessment to strengthen position in purchase price negotiations
Smooth Day 1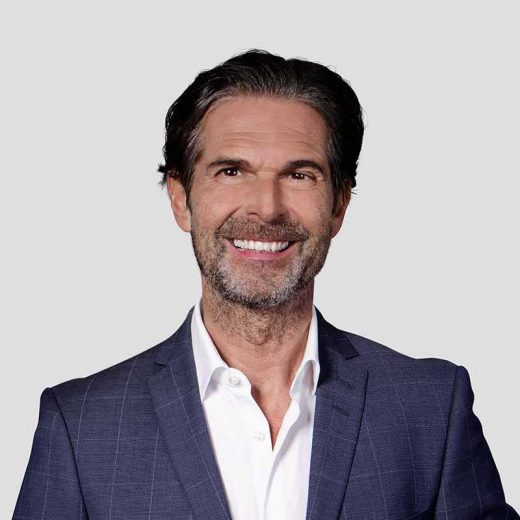 Thomas Pasquale, Managing Partner
Do you have any questions? I will be glad to help you.
+49 2241 8845-637
We are your partner for all questions and requirements around SAP. Contact us for a personal conversation.