What is SAP Sports One?
Together with TSG Hoffenheim and FC Bayern Munich as well as the DFB, SAP has developed a platform for sports clubs and associations with the cloud-based solution SAP Sports One.
Can the Cloud score goals? SAP brings the cloud to the square
SAP Sports One enables club and association managers to manage information and data about their athletes in a structured way.
SAP Sports One connects the most diverse information, such as injury history, fitness values, match analyses or real-time training data of a team or individual players. This data is compiled into an individualised report which the club or association can use to draw valuable conclusions regarding training control and planning or possible player obligations.
In addition to simplified management of player data and insightful conclusions for improved training and scouting planning, SAP Sports One provides the ability to individually analyze each player's injury history, current health values, and potential injury hazards to prevent a player from dropping out in the future. For example, TSG Hoffenheim has succeeded in reducing the number of injury days per season by more than 50 percent since the 2012/2013 season.
For SAP Sports One to work, it is essential that the various pieces of information are fed into the software solution. The coach is responsible for ensuring that training plans for the team or individual players flow into the platform. The physician or physiotherapist must ensure that details of health findings or diagnoses are recorded, and the player also contributes his part, e.g. by providing information after training sessions or games on well-being or possible wounds.
To ensure that the information density is as broad as possible, additional data, e.g. the post-match analysis of established content providers such as Opta Sport Daten AG, is integrated.
Big Data and IoT for mass sports

The SAP Cloud Platform provides the technical basis for SAP Sports One. The SAP HANA-based platform is able to integrate large amounts of data from historical information to daily updated sensor data from training and to evaluate them in detail.
SAP Sports One has so far been developed for football and is already being used successfully by many clubs and associations. SAP sees this success as an incentive to develop the Sports One solution for other team sports as well, as Sebastian Brunnert, an expert from SAP's Sports & Entertainment business unit, explains: "Beyond football, the solution is also interesting for many other team sports. The reason is that sports such as ice hockey, basketball, baseball and football are very similar to football. The fitness of the players, injuries, scouting, tactical concepts: In all team sports, that's important."
Why should clubs invest?
Continuous integration networks all areas of a sports club. The resulting time gain can be used by the teams for the main task, the work on the pitch.
So far, clubs and associations have received data from a wide variety of sources. The search and processing of the mostly non-homogeneous information accordingly took a long time - and the actuality is not always given. With SAP Sports One, all data is combined in one tool, networked and constantly updated - in real time. This allows potential players and past matches to be analyzed, training and tactical content to be controlled efficiently and player injuries and losses to be avoided. SAP Sports One is a distinct competitive advantage that you should take advantage of.
The German national team used SAP Sports One for their World Cup title in 2014.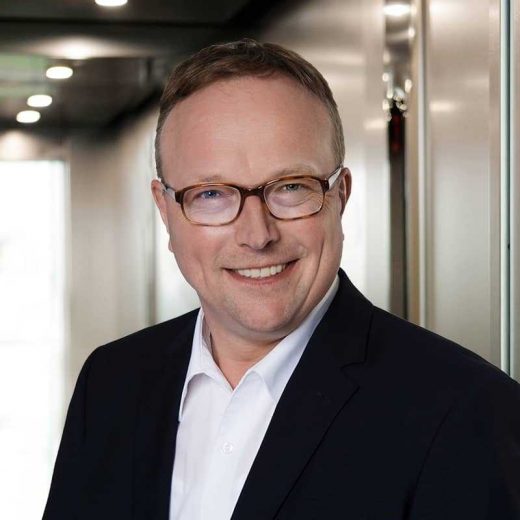 Meinolf Schäfer, Senior Director Sales & Marketing
Do you have any questions? I will be glad to help you.
+49 2241 8845-623
We are your partner for all questions and requirements around SAP. Contact us for a personal conversation.