More successful with Customer Relationship Management
What do my customers want? How can I win them over, bind them to my company? There is no simple answer to these questions. But there is an SAP module that can help: SAP CRM.
Our solutions when it comes to SAP CRM
Closer to the customer in every respect
Would you like to professionalize your customer management? SAP CRM can serve you well - whether in marketing, in social networks or in sales. Do you have any questions? Feel free to contact us!
Make more out of your data treasures
The better you know your customers, the better you can tailor your offers and services to them. The intelligent linking of data is the key to success - and SAP CRM is the right instrument for it.
What else can SAP CRM do?
You do not yet have an overview of the functions of SAP CRM? We would be happy to show you what SAP CRM can do - tailored to your needs, for specific departments, at your site or in our offices.
Want even more flexibility?
A CRM system for the cloud? There is. With SAP C4C (Cloud for Customer), all relevant customer data is available to you in real time - whether at a trade fair or in the field. We will be happy to advise you!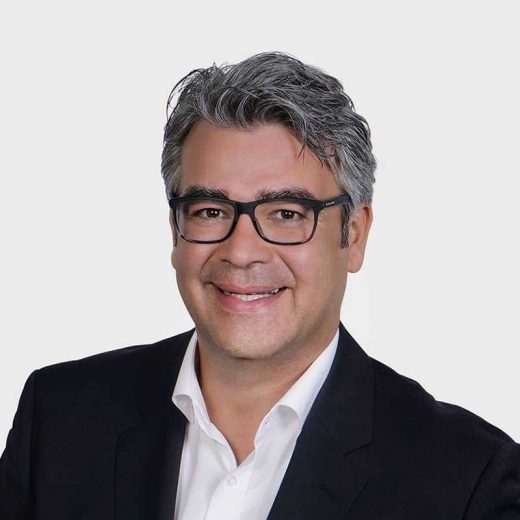 Markus Gaganis, Senior Project Manager
Partner for all questions and requirements
+49 2241 8845-633
We are your partner for all questions and requirements around SAP. Contact us for a personal conversation.
More success in sales through customer relationship management
SAP CRM brings multiple sales functionalities to help you build a deeper, more emotional relationship with your customers. The experienced consultants of GAMBIT will show you ways how you can use SAP CRM for your company in order to leverage previously unused potential. We can also assist you with the implementation of external data into your architecture.
Efficient support in customer service
Existing information can be stored and retrieved with a focus on individual customers. A conversation between the customer and your service team does not begin with the laborious transmission of master data that already exists in your company, but can concentrate on the solution of the present case. An introduction into the different functions or an in-depth training for advanced users can be done in your company or in the GAMBIT training rooms.
Timely and relevant actions in the social networks
Social media users expect a rapid response to their communication. SAP CRM supports you in two key functions of social networks: monitoring and responding in real time. Criticism should be reacted to, understanding should be signalled and arguments should be mentioned objectively. A little personality is allowed to see through, the social network replaces the personal conversation at this moment. By assuming responsibility and reacting appropriately, the trust in the brand is maintained and the credibility of the company is strengthened. GAMBIT helps you to generate the optimal solution for your business and your customers by individual consulting and customizing.
SAP CRM - Customer Relationship Management
With the additional use of SAP CRM, you gain access to functions that are not offered in this depth in the Sales module within the SAP ERP system. SAP CRM offers functions from a Customer Relationship Management-specific perspective for sales, marketing, customer service, and social media.
For your company's marketing staff, SAP CRM is a treasure trove of data and support for the processes underlying your marketing activities. For the management, in turn, the evaluations of the customer groups provide a basis for making well-founded decisions for a concept for a future marketing strategy.
By obtaining information via an almost unlimitedly available Internet, today's customers have more diverse offers and comparison possibilities than ever before. This situation leads to more healthy competition - and above all offers companies opportunities if they are used correctly.
The use of search engine optimized web presences to holistic landing pages, which provide comprehensive content on a selected topic, serve the information needs of interested customers. The purpose of the information offer often consists of directing the customer in a first step on the own Website and to inspire similarly as after a consulting discussion in the classical retail trade then for the product offer.
Ideally, a visit to a website leads to a potential customer beginning to browse the offer and add items to the shopping cart.
Many products from the areas of fashion, lifestyle, consumer electronics, luxury goods or luxury foods are not purchased as a replacement for a vital and used up product, but in a shopping mood. This shopping mood is fragile and can quickly be interrupted by a distraction. The situation when surfing the online shop with a stationary PC or mobile device takes place in a much less controlled environment than when visiting a retail store, where a dedicated salesperson can regain the customer's attention.
An element that is perceived as negative in an online shop can quickly lead to a jump. This can be a confusing shopping basket, long loading times or an uncomfortable payment system.
The customer wants to have it comfortable and relax after a strenuous working day surfing the net or even reward himself with a purchase.
The task of the online shop is to maintain the buying mood, guide the buyer in the search for a suitable item and strengthen the purchase intention.
At this point at the latest, a function of SAP CRM becomes effective. On the basis of the information gained by the CRM, the module can already make a preselection among the products. The customer or customer group may have a price sensitivity or a high quality awareness. Accordingly, the selection can offer the sale area or products with high quality standards.
Another possibility of CRM is cross-selling: The matching pocket handkerchief for the jacket, the right screws for the expansion dowels. These combinations no longer need to be laboriously entered manually, but are learned by the system through purchases from previous customers. These are just two of a wide range of applications that SAP CRM Sales and Marketing can support your company's business processes.
SAP CRM - Processes and Functions
SAP CRM Marketing supports the marketing department in the implementation of its daily work such as monitoring the budget, but also in future-oriented measures such as cost planning and the simulation of a marketing campaign including success prognosis.
SAP CRM Sales includes a significant ERP component. Logistics, pricing, regional characteristics are taken into account, as well as CRM-typical aspects such as special agreements with the customer. These can be financial conditions, modalities for just-in-time delivery, design for sale as a second brand, promotional goods with special prices or special packaging for markets with private labels. In addition, sales orders, purchase orders and internal costs can also be managed in this component.
SAP CRM Service is a great support for companies that are active in the service business or generate high margins in the after-sales business. Not only can new business be generated in customer service, but complaints can also be dealt with and handled efficiently. The component also provides the functions for triggering settlement for the customer from here.
Customer Relationship Management means building a relationship with the customer and maintaining that relationship. This goes far beyond the role of a producer and supplier or service provider.
Within the framework of the marketing mix, CRM concerns sales and marketing communication. Although CRM has been known and understood as a marketing tool in Europe since the 1980s at the latest, the possibilities of CRM are increasingly recognized and used, but by no means exhausted.
However, this does not mean offering a customer product at a high frequency. The essential aspect of CRM is that the content is relevant to the customer. Otherwise a letter is thrown away, an e-mail is deleted.
The customer contacts triggered via CRM can, for example, provide information about technical news or give suggestions for the use of products. This approach then leads to the product.
SAP CRM provides a wide range of functions to support and automate the business processes necessary for professional CRM.
Perhaps you would like to quantify in advance for your company, within the framework of an overall communication concept, the goals that CRM should achieve, the means of communication with which the CRM measures can be linked and how the individual CRM measures can support your business.
In a second step, you can think about concrete means of communication such as sending the mail, installing an e-mail newsletter or a more individual presentation of the articles in the online shop during the CRM measures. Every means of communication has its advantages, but also its limits in terms of what it can achieve. This is why the interlocking of the individual means of communication is so important. Although a mailing can convince you of the usefulness of insurance, it cannot replace an online insurance calculator.
In the following individual functionalities of SAP CRM:
SAP CRM contains tools for sales support. Lead management includes all measures such as CRM that seem suitable to turn interested parties into buyers. Forecasts can be created, cross-selling links can be created and, of course, CRM can be used excellently in online marketing. Sales becomes more transparent for employees, and information can also be conveniently accessed by field staff.
Customer-specific information is gained. This concerns customer groups as well as individual persons. In telephone marketing and online marketing, offers can be submitted on the basis of known data according to the calculated preferences from the reference group. Know your customers and send them the right message at the right time: This is of great importance in campaign management. The implementation of social media in everyday communication has led to an ever shorter shelf life of information. Attention is drawn to the latest news feed. But the possibility of Internet-based media to address customers at certain times of the day also offers opportunities: People are interested in different products during the course of the day. This can easily be taken into account in communication. So the customers feel understood with an offer.
Information can be called up in the service and a solution can be found more easily in this way. Passed on customers do not have to present their request again.
CRM has a particularly important function for customers for whom a lower price is decisive for a change of supplier, e.g. in the telecommunications or energy supplier sectors. In these highly competitive markets, CRM can both poach and retain customers. A service team can ask customers who want to switch to a competitor the reason and possibly keep customers by making a targeted offer. A skilful campaign may induce the more theoretical Homo Oeconomicus to leave his comfort zone and seriously consider changing supplier.
SAP CRM master data
SAP CRM is able to record, manage, and evaluate the data generated by contacts with your company. The view "Who bought the following product". In addition, the implementation of external data, e.g. from social networks, is possible.
The topic of CRM is particularly exciting when considering how to generate added value for the company from this data treasure. Practice has shown that it is not the size of the data that matters once a relevant population is reached. What is decisive is the intelligent handling of this data and the benefits it can offer the recipient.
In a former reference work on search engine optimization, the author mocks the naivety of the search queries of some users such as "When is the bus coming?" and asks the question: "What does the user of the search engine expect for an answer? 1:04?"
This question and answer may make you smile. On closer inspection, however, the search engine today would be able to answer as follows: "Your bus to the city arrives 13:04. Don't spend so much money shopping, you just ordered two jeans online. At the XY market there are sale offers by the way. For the drive back I recommend the 16:52 bus if you want to play soccer against Jörn on your console in the cloud this Saturday evening."
An answer in this depth and individuality is possible when the traces left behind by a person through the use of electronic services are joined together.
As a park app for large cities, AI systems already exist in this quality and in this high degree of intelligence. In the above example, information (bus timetable), offers (sale in the XY market), ordering behaviour from the past (2 jeans ordered online) and habits (playing football online on a Saturday evening) are interwoven into an individualised answer. All information provided is relevant to the recipient and is therefore likely to be widely accepted by the recipient.
For the application of CRM, the example above can be supplemented by further aspects. Based on the behaviour of an individual person or customer group, it is possible to derive forecasts for behaviour in the future. If the customer group likes to order wine online on a Sunday afternoon, a corresponding impulse can arrive by e-mail on Sunday morning.
CRM also means choosing the right behaviour towards existing customers. For the service team it is an invaluable help if they already have experience with a customer who is complaining. Does the customer want to be taken seriously or is he speculating on a material compensation or is he a hobby complainant?
Does the person argue objectively or emotionally on social media platforms? Is it a comment writer for online shops? If so, with a tendency towards good or bad ratings?
CRM continues to provide a very valuable strategic application: With the data it is possible to supply a customer over the entire product cycle or over the entire life cycle of the customer. With regard to the product life cycle, we would like to briefly mention the automotive sector, with the inspections, spare parts and repairs that follow the purchase.
The immense potential of CRM becomes clear for the entire life cycle of the customer, e.g. in the financing area: The financing and insurance of the first car, the credit for the investment at the startup, the realization of an own real estate, asset accumulation/brokerage and retirement provision.
SAP CRM provides real-time access to data and interactions with individual customers and customer groups. They can view the data and use it where it promises added value: In sales, marketing, online or retail and customer service. For each of these areas, SAP CRM offers suitable tools for practical use.
SAP C4C - Cloud for Customer
Cloud for Customer, the cloud for customers, is an excellent name for the conceptual approach of this organizational model. It is Software as a Service (SaaS). In contrast to on premise (locally on site), the cloud approach makes customer relationship management very flexible.
The advantages are obvious: This can begin with leaving the salesperson's workplace, if an interested party wishes a consultation at the used car park. The field service can view the customer data during on-site visits, saving preparation for printouts; the staff at the stand can also access the knowledge in the database in real time. Success no longer depends on whether the data is available to the consultant. In the cloud they are simply present.
SAP C4C is easy to use. The simple operation saves time and the employees prefer to work with SAP C4C than with a system with a higher entry hurdle. The user interface was deliberately designed for a mobile first approach - for sales, service and to support social networking activities.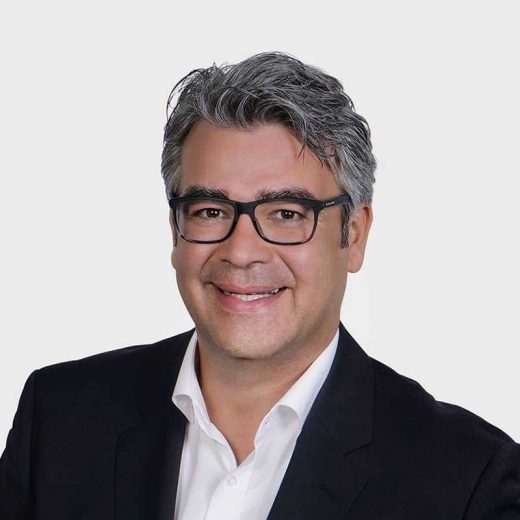 Markus Gaganis, Senior Project Manager
Partner for all questions and requirements
+49 2241 8845-633
We are your partner for all questions and requirements around SAP. Contact us for a personal conversation.