SAP SD - the Talent for Sales and Distribution
The SAP SD module is a core component of the SAP ERP system and helps companies to organize their entire sales organization - from incoming orders to invoicing and possible returns.
Benefit from our offer
Helpful also for your sales department
More efficiency in sales, complete documentation, automatic processes - the advantages of SAP SD are convincing. You need help with customizing or have questions about the submodules? Talk to us!
Who can know all that?
SAP SD is closely integrated with other modules of the SAP ERP system. Implementation or configuration is therefore not easy. It's a good thing there are specialists who know their stuff. When do we start talking?
And who's gonna show me how it's done?
SAP SD can only fully exploit its strengths when users can play the entire keyboard of the software. Do you need training for your employees? Contact us - we will find an appointment.
Who has the choice, can choose
SAP SD consists of several sub-modules - for example, to generate sales-related master data centrally (SD-MD) or to support the sales team (SD-CAS). Would you like to know more? One call is enough ...!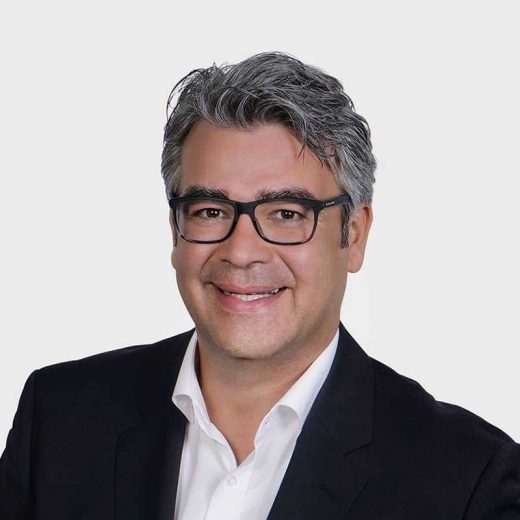 Markus Gaganis, Senior Project Manager
Partner for all questions and requirements
+49 2241 8845-633
We are your partner for all questions and requirements around SAP. Contact us for a personal conversation.
SAP SD - Sales & Distribution
The functions of the SAP module SD Sales & Distribution go far beyond the translations of the two words. SD does not only include the distribution and the actual sales order of the goods and services, as the term sales would suggest, but starts with the initiation of the transaction and does not end with the delivery of the goods to the customer, but extends to the processing of a possible return and the cancellation of the associated invoice. In addition, the module supports the scheduling of all important milestones in the supply chain and thus ensures timely execution and greater plannability of activities. In addition, SAP SD also supports the scheduling of all important milestones in the supply chain, thus ensuring on-time execution and greater plannability of activities.
SAP SD Functions
The functions of the ERP module Sales & Distribution are designed very pragmatically. This is about the essence of the company: To deliver goods to satisfied customers, to automate the process across all steps of the sales process in a meaningful and efficient way. The SD module in turn consists of submodules that can be individually combined and used.
The experienced consultants of GAMBIT can support you in configuring your system in such a way that it supports the processes particularly efficiently and considers thereby special features of your enterprise. In addition to customizing the system, the GAMBIT developers can also create customized coding for special requirements and bring it into your system to enhance the SAP functionality with its very specific functions.
We also train your employees in your company or in the training rooms of GAMBIT.
SAP SD - Submodules
All submodules in the SD area are closely interlinked and fully integrated into the ERP system. The submodules in detail:
SAP SD-MD Master Data
Master Data is the English word for master data. At this point, sales-specific master data is generated centrally and can be used in all other SAP modules, such as Materials Management.
The master data in SAP SD-MD is of great importance for other SAP modules because it is data that is used in the database for a longer period of time.
Both the view according to customer-oriented master data and the view according to product-oriented master data are possible depending on the user situation; both areas can be linked together for an overview.
SAP SD-BF Basic Functions
The SD-BF Basic Functions submodule provides all the basic functions and master data for sales and distribution processes. Examples of this are for example the calculation of the price, the costs and the turnover.
Pricing is used for external purposes for customers or sales employees. Cost accounting is used internally. All variable factors are stored in the system as condition records.
SAP SD-SLS Sales
SAP SD-SLS Sales enables you to map sales activities in the sales process in the system. Inquiries and sales orders by customers are recorded, customer orders can be marked as rush orders, delivery receipts and receipts for cash sales can be created. Subsequent deliveries and the corresponding invoices can be automated.

SAP SD-SHP Shipping
Shipping is an important part of the logistics chain. Shipping, goods issue, returns, replacement deliveries and transportation - the entire delivery is covered by SAP SD-SHP Shipping. All deliveries can be created and comprehensively processed here. Special packaging for particularly sensitive goods can be linked to the products to be shipped via SD-SHP. Delivery notes are created, printed or transmitted digitally. Special material requirements can be noted here. Foreign trade requirements are supported by the Shipping module.
With this insight into materials management, you can better track outstanding purchase orders and monitor tight delivery dates.
SAP SD-TBA Transportation
With SAP SD-TBA Transportation, you can optimally integrate all transport management processes into your corporate network. The tool can be used to streamline existing processes and create new feasible transport plans.
It is therefore the optimal tool to meet the ever more complex logistics chains in a globalised world and to maximise customer satisfaction as well as adherence to delivery dates. Transport costs can be minimized sustainably and the flow of materials and goods can be minimized.
SAP SD-FTT Foreign Trade
This submodule is used to map details of imported and exported products. It is therefore particularly important for internationally active companies.
SAP GTS - Global Trade Services
SAP Global Trade Services is a solution for automating and optimizing all trade and logistics processes inside and outside the company and is integrated into SD as a streamlined solution. The main benefits of SAP GTS are the acceleration of customs clearance and the minimization of the risk of potential fines and penalties for violations of trade regulations. Complex compliance tasks can be automated, efficiently protecting your brand from sanctions and image loss.
SAP SD-CAS - Sales Support
In this submodule the communication between the sales team on one side and the customer on the other side is mapped and recorded. It thus serves as a tool in customer support.
SAP SD-BIL Billing
In this module, invoices and customer settlements are managed. Billing is closely interlinked with Financial Accounting. Conditions and payment options can vary depending on customer experience and are automatically taken from the sales order and delivery. Invoice documents are automatically supplemented with information that is legally necessary and facilitates further processing, so that invoicing is usually fully automated and possible without further intervention.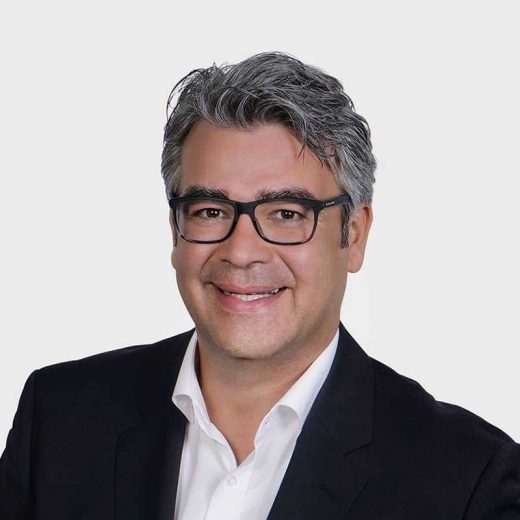 Markus Gaganis, Senior Project Manager
Partner for all questions and requirements
+49 2241 8845-633
We are your partner for all questions and requirements around SAP. Contact us for a personal conversation.