SAP FI/CO - Financial Management Made Easy
Reliable and correct figures and data - the basis of every good company management. With the SAP ERP modules Finance and Controlling, companies ensure clear and prompt value flows.
Your challenges? Our solutions!
Efficient, more efficient, SAP FI/CO
Would you like to make the processes in financial accounting and controlling more efficient? We will be happy to advise you so that you can find the optimum solution for your company.
Simply make better decisions
your company? With SAP CO, you can filter out the key figures from all modules and keep complexity under control.
Professional trainings - we also do
Implementing SAP FI/CO is one thing. The other is the training of the employees who work with the modules. GAMBIT takes over both - completely according to your requirements and needs. Talk to us!
Cut to size for your company
Even if SAP FI and SAP CO are standardized, you can't do without individual customization. We know this and create unique, suitable solutions. Do you have any questions? We have the answers.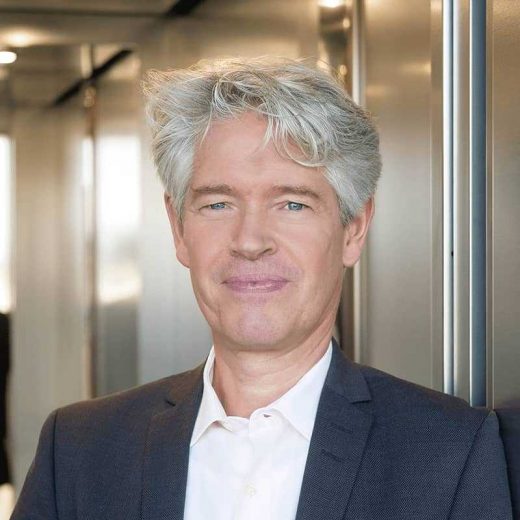 Holger Turanskyj, Senior Project Manager
Partner for all questions and requirements
+49 2241 8845-633
We are your partner for all questions and requirements around SAP. Contact us for a personal conversation.
SAP FI/CO Consulting
Figures, data, facts - the basis of every modern corporate management system and the basis of almost every SAP implementation. Terms such as asset, accounts receivable or accounts payable accounting or terms such as apportionments and activity allocations, characteristics or profit centers do not sound exciting, but they are.
In view of a changing digital business world or increasing legal requirements, the mass data-heavy value flows of companies are increasingly coming into focus and must be clearly, correctly and promptly available.
Finance and Controlling - Laying the foundations.
The basis for transparency, agility and compliance is ensured by homogeneous master data and standardized value flow models along the SAP modules FI, CO, PS, BI, SEM-BCS and connected environment systems.
GAMBIT has, in addition to the integrated SAP component know-how, a multitude of SAP tools with which the foundations for integrated and harmonized value flow models can be efficiently established. This includes for example
Migration to the New General Ledger (NewGL)
harmonization of charts of accounts
Harmonization of accounts receivable and accounts payable master data
Consolidation of controlling areas
Consolidation of operating areas
Reorganization of Profit Center Structures
Reorganization of balance sheet segments
Introduction of short fiscal years with retroactive resetting of the annual counter
Digitization of finance in the company
With SAP FI / CO, processes in financial accounting and controlling can be made more efficient. We advise you to find the optimal solution for your company.
Identify cost savings
The amount of data and key figures in modern companies is constantly increasing. SAP CO catalyzes the key figures from all modules to help management make better decisions.

Professional training for your employees
GAMBIT is your partner to implement the highly complex SAP FI/CO module in your company. We train your employees individually according to their needs and requirements.
Individual Customizing
Every company is individual. With GAMBIT they are on their way to a unique solution that maps their processes in detail.
Efficient design of value flows.
GAMBIT is specialized in setting up value flows in SAP systems taking into account strategic, market and competition-relevant aspects as well as financial and tax aspects in running SAP systems. Special programs for this are for example:
Implementation of tax-optimized value chains
Implementation of Shared Services
Implementation of value flow models and reporting packages for exemption from the EEG levy
In cooperation with worldwide leading auditing and tax consulting companies, GAMBIT has developed proven process models.

Real-time financial reporting? Outstanding reporting quality? No utopia with SAP Central Finance. Talk to us!
The crowning glory - all information in real time.
With the development of the HANA database, SAP has provided a performance accelerator that guarantees the processing and provision of value flows and corresponding data in real time.
SAP FI/CO - Finance and Controlling
SAP FI/CO is a mature product of a premium ERP system provider. In the configuration of Finance and Controlling, however, an experienced consultant like GAMBIT can provide valuable services that pay off quickly.
In addition to on-site consulting and configuration, GAMBIT also offers professionally designed training courses for the ERP module:
Is there perhaps a shortcut with which the daily tasks can be completed more quickly? Your employees will take individual practical tips from a GAMBIT training to a deeper understanding of the interaction of SAP FI and SAP CO. Our experts are trained in trainings and design lectures and workshops in such a practical way that your employees receive positive impulses for their daily work when using SAP FI/CO.
SAP FI - Financials
SAP FI offers comprehensive options for making day-to-day work in financial accounting and accounting more pleasant and convenient from the employee's point of view. From the company's point of view, SAP FI makes efficient use of human resources.
SAP FI has already been developed with practical relevance in mind. We can make an optimal arrangement especially for your company after a briefing from you. The experts of GAMBIT are also at your side for additional specific industry solutions for consulting and implementation.
On request, we can train your employees and sensitize them to how the individual modules are linked to each other and how individual customizing can affect the parameters of other settings.
General and subsidiary books
SAP FI-GL
Subledger items are automatically posted to the general ledgers. In this way, the general ledger is a record of all posted business transactions. Despite this level of detail, the overview remains the same: With complex Enterprises, a view of the accounting on company or group level is optionally possible.
SAP FI-AP
The AP component refers to the English term Accounts Payable, which is more commonly used in accounts payable accounting. In the case of an incoming invoice for delivered goods, there is a close link to the goods receipt. There are further interfaces, for example, to corporate controlling, since controlling has more far-reaching influence on expenditure than it does on product pricing and product cost accounting.
Depending on the vendor, default settings such as withholding tax or construction withholding tax can be made. You can set the assignment to profit centers in Customizing. Profit Center Accounting shows the financial profitability for the defined areas.
SAP FI-AR
AR is the abbreviation for Outgoing Invoice; because the invoice goes outside from the perspective of the invoice creator - another common term is Accounts Receivable Accounting. Invoice documents are legally binding and must therefore, depending on the company name of the invoicing party or the country of the recipient, contain certain mandatory components.
In the case of an invoice for a goods delivery, there is a close link to goods management. If no delivery note is entered as a reference for an invoice, the system can automatically update the reduction in stock in the warehouse data by generating the invoice. This simplifies warehouse management.
An invoice amount of zero is also possible, for example for replacement deliveries or free promotional items.
SAP FI-BL
The abbreviation BL refers to the English bank Ledger - bank accounting in the ERP system. The term ledger already indicates that postings are not made in one of the subledgers, but directly in the general ledger.
The posting of cash flows is depicted. The bank details of the vendors and customers are stored in FI-BL, as are the bank details of the company's house banks.
FI-BL also includes the classic cash register. Also in times of increasing cashless payments, the blockchain technology and the discussion about a cash off it is more pragmatic to pay small amounts with coins or notes.
SAP FI-AA
The abbreviation AA refers to the ERP module Asset Accounting. The contents are the long-lived assets of the fixed assets. AA is the abbreviation for Asset Accounting.
Assets are not only tangible assets, but also intangible assets - for example, the goodwill of a well-known brand; provided that the assets can always be recognised in the balance sheet. A brand name would also be a good example in this respect, as it represents a further prerequisite of fixed assets: to support the corporate objective on a long-term basis.
Asset Accounting maintains collective accounts, for example for the vehicle fleet. Individual investment cards are opened for an object that can be used independently. The acquisition date, price and useful life are noted here. In this way, the current value of the entire fleet can be queried immediately.
SAP FI-CA
The English term Contract Accounting is certainly more pictorial than the rather technical German name Contract Current Account. Behind the current account lies an idea that radically reduces the number of business transactions: Between strategic business partners, mutual receivables and payables are offset against each other. In this way, the cooperating companies save themselves a large number of different payment transactions; only the difference is settled. The financial accountants call this the balance.
Individual business transactions are not viewed in isolation in the current account procedure, but are continuously offset against each other. SAP FI-CA fulfills the requirement to be able to quantify the current balance, among other things, so that the overview is retained for the large number of these transactions.
SAP FI-LC
FI-LC has consolidation as its goal. Individual components are combined into a single size to provide an overview of the company's financial situation in real time.
This function is indispensable in the enterprise environment, which is obliged to provide information to shareholders or operates a business that invests in the exploration or development of new markets and therefore has to assess its own current financial situation.
For a branched group of companies with subsidiaries and national subsidiaries or complex investment structures, consolidation with reliable reporting at group level is an indispensable necessity for management planning. Further areas of application include the consolidation of profit centers and the profit contributions of the product ranges.
SAP FI-SL
SL is the abbreviation for special purpose ledger (ledger = general ledger). In SAP FI-SL, certain ledgers can be defined for reporting purposes. To anticipate: In SAP FI-SL, in addition to the other SAP FI modules, you can create another book to group objects of your choice together. This is a freestyle exercise that has no retroactive effect on the other SAP FI modules.
This function can be used to create alternative combinations for both content and time period. It is also possible to include sources outside the SAP system in order to obtain an alternative view of financial accounting, e.g. ERP/ECC. GAMBIT can provide you with suggestions for the use of SAP FI-SL and support you in many cases with the implementation of data from outside SAP.
Due to its unique selling point, SAP FI-SL can receive data as an experimental data playground, but it cannot send data to other SAP Systems.
SAP FI TV
FI-TV is Travel Management. In this component, the entire process relating to the trip is processed. The functions contain the request, planning and booking of the trip with branching to external reservation systems, travel expense accounting and reimbursement.
Advances for the trip can also be entered in SAP FI-TV. When planning a trip, accommodation and means of transport are taken into account. The travel expense report contains flat-rate amounts, for example, for the kilometers covered, external receipts can be entered and the advances can be offset.
Travel Expenses Controlling evaluates the data entered and creates the corresponding statistics. Based on company-specific experience, logistical improvements can be implemented in travel management.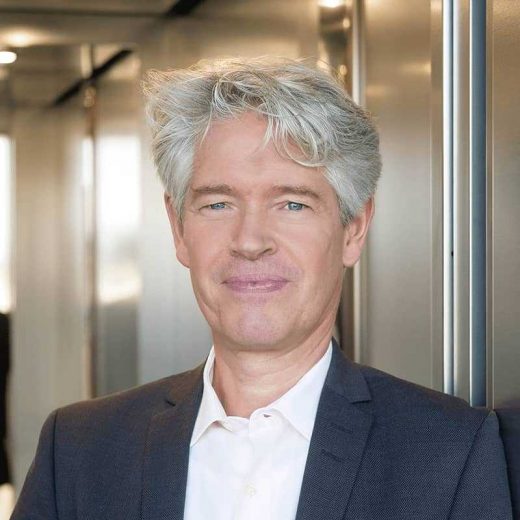 Holger Turanskyj, Senior Project Manager
Partner for all questions and requirements
+49 2241 8845-633
We are your partner for all questions and requirements around SAP. Contact us for a personal conversation.
SAP CO - Controlling
Controlling benefits greatly from the interaction with the other SAP modules.
Planning, results and the resulting delta are used by controlling to show the potential for cost savings. An essential prerequisite is the ability to segment according to different aspects: The evaluations according to product lines, customer groups and geographical markets provide valuable insights for management.
For companies or employees who would like to use the ERP module SAP CO new or more intensively, we offer training courses in your company or in our company. Your employees will learn how the different modules correspond to each other and how different SAP CO requirements can be met using customizing.
SAP CO-OM
CO-OM is overhead cost management or overhead cost accounting in business controlling. Overhead Cost Controlling plans, allocates, controls and checks overhead costs. This preparatory work is incorporated into the evaluation of product costs and the results of the individual markets.
Overhead costs can be assigned to the cost centers that incurred them according to the polluter-pays principle.
Towards the end of a period, Overhead Cost Controlling compares the planning with the actual costs incurred. Deviations between target and actual values become apparent, the reasons for this can be investigated in the event of an exceedance and, if necessary, a cost discipline can be suggested to the causative department.
SAP CO PC
The CO-PC component of the ERP system contains Product Costing. In this context, the term product can be understood as physical products as well as intangible goods and services.
Product Controlling begins with product cost planning. For a physical product, for example, this includes product costing with a link to the material master record in Materials Management. But even when developing complex software such as an online shop solution, it makes sense to plan the costs of the individual items.
Controllers look for suitable starting points in the manufacture, distribution and marketing of products in order to produce a product of consistent quality at lower costs. If the expenses for the marketing communication of a product can be varied quite quickly and flexibly, changes in the manufacture of a product are more difficult to implement. A well thought-out product cost accounting is all the more important.
SAP CO-PA
The ERP module CO-PA describes Profitability Analysis or Profitability Analysis in Enterprise Controlling.
Recently, major international players have been serving both the online business and the retail trade. With an extensive product range and multi-track distribution, new customer groups can be addressed through cross-selling. An exciting area for marketing, but what initial investments are necessary?
Regardless of qualitative characteristics such as innovation leadership or shopping experience, SAP CO-PA provides tangible figures on which products, which customer segments and which markets deliver which contribution margins.
Based on the insights gained in SAP CO-PA, it is easier to assess what effort would be required to overcome existing trenches, open up exotic markets, and within what timeframe a break-even could be expected after the introduction of the Product Leader.