GROW with SAP
GROW with SAP is SAP's new offering for new customers and midsize companies to get started quickly and easily with SAP S/4HANA.
GROW with SAP gives midsize companies the opportunity to quickly implement a cloud-based ERP. In addition to ERP software, the package also includes helpful services and knowledge resources for cloud implementation.
What is GROW with SAP?
GROW with SAP (sometimes also called SAP GROW) is a commercial bundle that was created specifically for medium-sized businesses. It helps this target group to benefit from the advantages of a cloud ERP system in a short time. First and foremost, these are speed, flexibility, predictable costs, the continuous provision of technical innovations and scalability.

GROW with SAP gives SMEs access to the extensive know-how that SAP has built up in projects with companies from a wide range of industries over the past 50 years. The software manufacturer has transferred this knowledge into preconfigured best practices that SMEs can adopt immediately thanks to GROW with SAP. At the same time, they gain access to innovative technologies such as artificial intelligence (AI) and automation functions to quickly achieve measurable results.
GROW with SAP enables companies to achieve the following goals:
Accelerate growth of the company
Realize better adaptability to continuous economic, regulatory and industry change
Achieve enterprise-wide cost reduction
Replace legacy systems that prevent achievement of current business objectives
Who is the GROW with SAP offer aimed at?
GROW with SAP is aimed primarily at (growing) midmarket companies that do not yet use an ERP system from SAP or are planning to introduce ERP for a subsidiary. It is important to note that only a public cloud ERP is offered as part of SAP GROW (details in the next section). Solutions of this type cannot be customized to the same extent as, for example, on-premise or private cloud editions. GROW with SAP is therefore particularly suitable for companies whose processes are not overly complex and specific.

SAP has also created the "GROW with SAP for scaleups" version specifically for fast-growing companies that want to scale quickly to IPO or expand internationally. Here, the focus is on scalability and speed. The first core processes can be implemented within four weeks. New customers, products and markets can then be added step by step without increasing complexity.
What does the GROW with SAP bundle include?
The GROW with SAP bundle essentially consists of three modules:
Technological solutions (cloud ERP and other tools)
Services for rapid cloud ERP implementation ("adoption services")
Knowledge and trainings
These components are described in more detail below.
Technological solutions
Technologically, GROW with SAP is based on the following solutions:
SAP S/4HANA Cloud, Public Edition
SAP Business Technology Platform
The core system behind SAP GROW is SAP S/4HANA Cloud, Public Edition - i.e. the public cloud variant of the latest SAP product generation S/4HANA. It is a largely standardized, preconfigured solution that is ready for immediate use, brings the latest best practices for numerous industries and offers continuous innovations. With its feature set, SAP S/4HANA Cloud, Public Edition covers all essential processes in finance, sales, purchasing, manufacturing, supply chain, service, asset management, R&D and engineering. In terms of core, companies can choose between the two RISE with SAP packages "Base Option" and "Premium Option".
In addition to the cloud ERP, customers also receive the SAP Business Technology Platform (SAP BTP) as part of SAP GROW. This is an innovation platform that allows users to define their own processes and functions cloud-natively, beyond the S/4HANA cloud standard. Likewise, individual enterprise applications can be created, business pages designed, (AI-based) analyses built and processes automated. The special feature: Certain programming skills are not required for this, as the SAP Business Technology Platform is based on the low-code or no-code approach.
Licensing for SAP GROW is based on full user equivalents (FUE). Here, the FUE correspond to the actual number of users who are allowed to access specific solutions within the S/4HANA cloud. Furthermore, two different editions are provided: Basic and Premium. The license rental always includes both the applications and the underlying, managed IT infrastructure.

Services for rapid cloud ERP implementation
In addition to the aforementioned technologies, SAP also provides a number of services in the GROW package that are intended to ensure particularly rapid implementation of the cloud ERP:
Proven tools and methods
Activation services as a package
Expert support through SAP partner network
Companies receive ongoing support from experts (SAP partners) during implementation to help them realize the maximum potential of their new cloud solution and ensure a smooth rollout. The GROW bundle also includes some activation services. SAP partners use these to implement preconfigured processes, achieve project goals and generate added value within the shortest possible time.
Knowledge and trainings
This third pillar of the GROW with SAP package offers companies access to the SAP community and to learning content that fits their individual needs. In the community, experts, SAP partners, and SAP customers work together to find new solutions, clarify questions, and share knowledge. GROW customers also have access to the "SAP Learning" platform. This platform offers continuing education and training courses for various target groups. Individual content on the subject of cloud ERP is taught in flexible digital learning formats.
What makes GROW with SAP attractive for application companies?
GROW with SAP is particularly attractive for new SAP customers with little need for customization who want to quickly introduce a high-quality cloud ERP system. This target group in particular benefits from the numerous predefined best-practice processes that SAP GROW provides for different industries. Furthermore, the included cloud ERP scores with practically unlimited scalability. Companies can thus grow without restrictions, but without significantly increasing the complexity of their business processes and management. Thanks to the integrated innovation platform (SAP BTP), organizations also remain agile at all times, as changing requirements can be mapped quickly and flexibly by developers.
Another advantage is the proven implementation methodology, which enables very fast and cost-effective implementation without unscheduled incidents. During subsequent operation, companies also benefit from the advantages of the SaaS model - including predictable and transparent costs, high security, uninterrupted operation, the guarantee of business continuity, and the relief of internal IT resources.
What are the disadvantages of the program?
One disadvantage is that SAP GROW only provides the public cloud version of S/4HANA. This is highly standardized and therefore hardly suitable for companies that either operate in niche areas, have very specific processes or are subject to extraordinary legal regulations. Furthermore, it is currently still unclear whether and how a subsequent switch from GROW to a private or sovereign cloud can be realized.
What are the differences to the RISE with SAP bundle?
GROW with SAP and RISE with SAP are both commercial technology and service packages designed to help companies move to the S/4HANA cloud. However, GROW focuses more on new customers, while RISE targets existing customers. Accordingly, RISE offers a range of additional services related to the migration and transformation of existing SAP systems. GROW services, on the other hand, are designed for the greenfield approach. Another difference: With RISE, the path can also lead to a private cloud, while GROW inevitably ends up in the public cloud.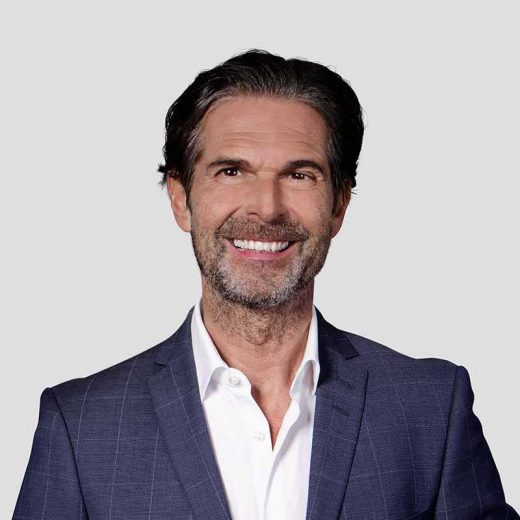 Thomas Pasquale, Managing Partner
Do you have any questions about Grow with SAP? Then write to me!
+49 2241 8845-637