SAP S/4HANA Greenfield implementation at Lohmann
The S/4HANA implementation at Lohmann GmbH & Co KG, which uses S/4 as a central data hub for successful ERP consolidation and thus benefits directly, was more than just an ERP implementation.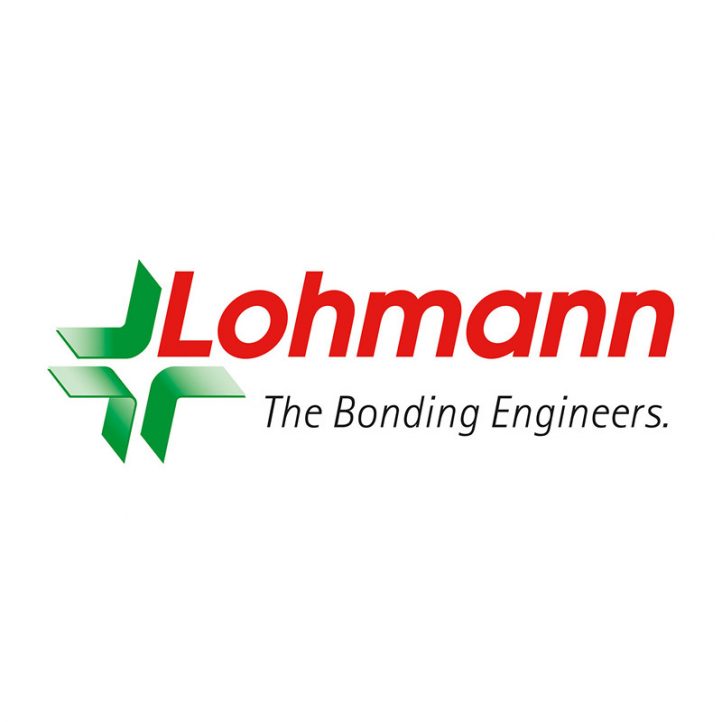 The S/4HANA implementation at Lohmann GmbH & Co KG, which uses S/4 as a central data hub for successful ERP consolidation and thus benefits directly, was more than just an ERP implementation.
Fast justification of the investment
A long-running rollout project was out of the question for the manufacturer Lohmann during the modernization of its process and IT landscape. Fast professional benefit was required, which immediately justifies the investments - and does not only pay off in many years after the last rollout step.
"Success factors were our formal approach to first standardize and document our processes, the early data harmonization and a smart two-tier architecture, which one would probably not expect in medium-sized companies. We gain flexibility and speed during the rollout," says Holger Wüsthoff, CIO at Lohmann.
After establishing a Group-wide harmonized process model, the company implemented an SAP S/4HANA solution - one hundred percent standard and with a greenfield approach - in a private cloud. S/4HANA acts as a data hub that is supplied by various legacy systems from different manufacturers and versions.
Immediate benefit: The management receives real-time management and control data via S/4HANA, uses Fiori apps, dashboards and all other advantages of the S/4HANA solution. In addition, many intercompany processes are to be automated, which will make life much easier for divisionally organized companies in particular.
The SAP architecture and the selected project procedure can be transferred to other migration scenarios. At Lohmann, the old systems are now to be successively migrated to S/4HANA in regional clusters. The solution will be further developed so that it remains 100 percent cloud compatible and can move to the public cloud at any time.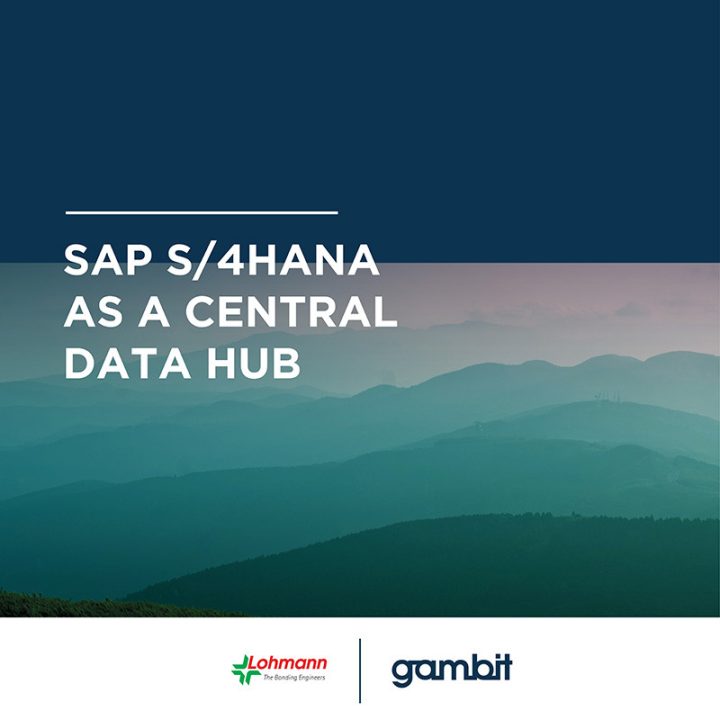 Download
Reference customer presentation "Lohmann"
Transformation project required for a variety of reasons

Lohmann GmbH & Co KG, a global manufacturer of technical adhesive products and hygiene articles, has - like many other successful companies - grown strongly over many years, partly inorganic. This usually results in a heterogeneous and highly fragmented IT landscape. At Lohmann, there were eleven different ERP manufacturers alone, which were additionally complicated by different specifications and release statuses.
As some of the systems approached the end of their maintenance contracts, Holger Wüsthoff wondered whether he should continue to invest in the legacy systems or in a new, harmonized and future-oriented landscape in the long term. Against the background of further strategic corporate goals, such as digitization, process acceleration and automation, and the need to provide management-relevant information across company boundaries (and thus also across IT system boundaries) in a timely manner, the decision was easy.
Lohmann opted for SAP S/4HANA, which prevailed over a market competitor in the evaluation. An earlier rollout attempt with this system had made its technical limitations clear. SAP systems were not in operation at Lohmann until then.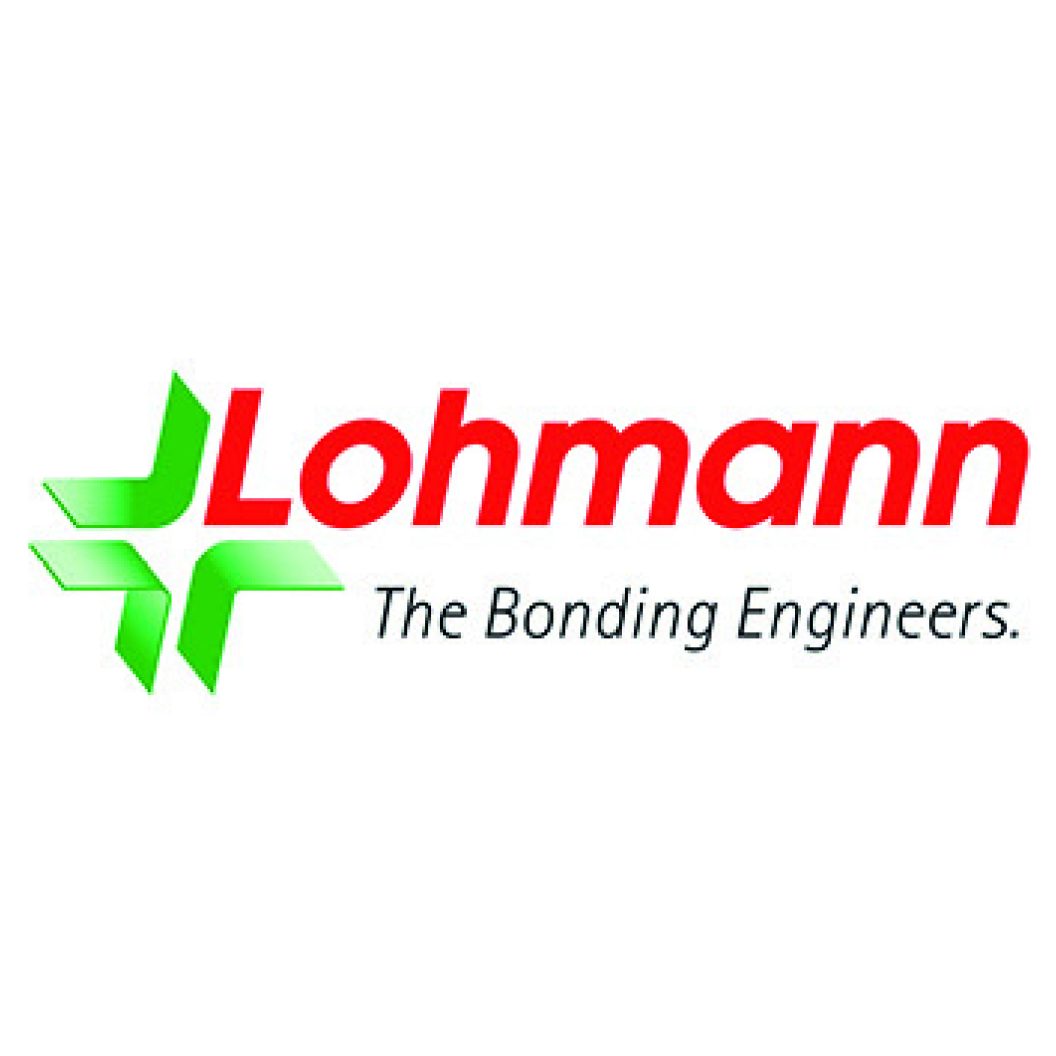 Holger Wüsthoff, CIO at Lohmann
"Important to a quick ROI was Gambit's creative approach to the project."
"The proposed S/4HANA data hub equalizes migration, automates intercompany processes and also provides immediate business benefits."
Quick benefits instead of long rollouts

The IT modernization at Lohmann was to quickly make a value contribution, and accordingly an architecture and process model was developed together with the SAP partner Gambit Consulting. A waterfall model and a classic rollout template were ruled out because quick use was required.
Gambit's creative project approach made an important contribution to a fast ROI: "The proposed S/4HANA data hub equalizes the migration, automates intercompany processes and also provides immediate technical benefits, because we can determine management and control data from all legacy systems company-wide in almost real time and process them with the latest user experience," says CIO Holger Wüsthoff, summarizing the complex project in a few words.
"In retrospect, important success factors were the willingness of Lohmann's business units to use the SAP standard, the large project support provided by Lohmann's management and an agile process model that allows rapid commissioning," says Thomas Pasquale, Managing Director of Gambit Consulting and head of the project team.
Process harmonization in the business divisions
A prerequisite for rapid IT implementation was the harmonization of the process landscape in the Lohmann business areas - taking into account the feasibility of the S/4HANA standard. The so-called "core shell model" from Gambit was used, which, for example, permits local or physical peculiarities without jeopardizing the harmonization efforts.
Example of deviations from the standard: At some locations it is not possible to comply with the company's standard process "No storage of unchecked incoming goods" due to space restrictions. In such cases, exceptions must be allowed and implemented.
"Those who do not know their processes will fail sooner or later with such measures," warns Holger Wüsthoff and is surprised: "As a rule, however, only large companies have a consistent process layout.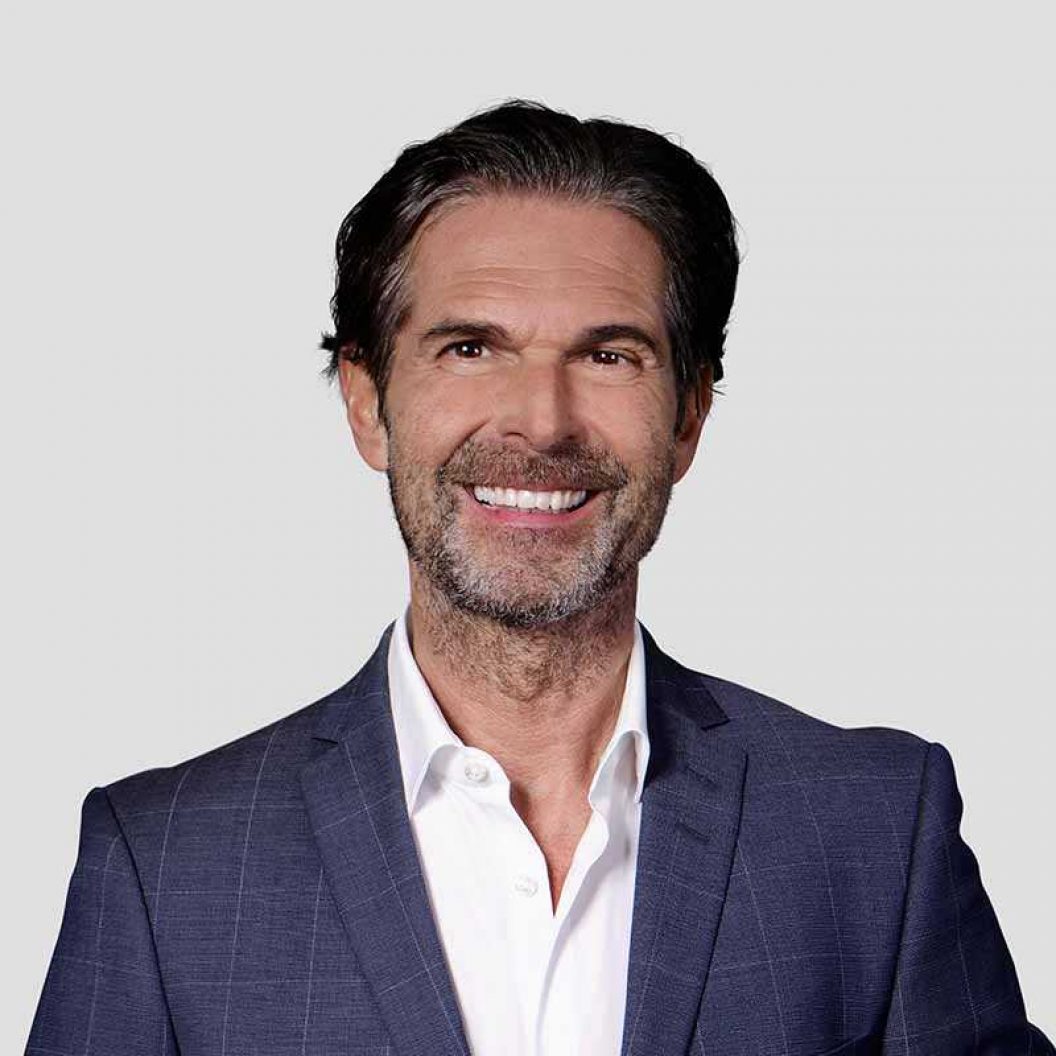 Thomas Pasquale, Managing Partner of GAMBIT
"The openness and backing of Lohmann management led to success."
"The great project support from Lohmann's management and an agile process model that allowed for a speedy startup were crucial."
SAP Architecture: Layer Model

When designing the future architecture, it had to be considered that despite a heterogeneous and less standardized IT landscape, quick successes and advantages could be achieved. Gambit therefore designed a two-layer model:
Layer 1 contains all local ERP systems and their hub solutions. Layer 2 contains all central applications, e.g. for creating global sales reports or global availability checks across legal entities and IT systems.
Layer 2 essentially consists of a private cloud S/4HANA system that is used in a broad and deep functional scope (FI/CO (Financials), Embedded BW (for real-time reporting), SD (Sales), PP (Production Planning), MM (material management with inventory management), QM (quality management) and eEWM (embedded EMW for warehouse management)). PP-DS (Detailed Planning), TM (Transportation Management) and the SAP Cloud Platform are to be used additionally in the future.
"There were already some demanding and strenuous modules for an S/4HANA introduction," Holger Wüsthoff smiles in retrospect.
S/4HANA is currently used in the standard system without any modifications. Any adjustments that may become necessary are to be made in future with the SAP Cloud Platform in order to remain cloud-compatible.
"We strictly prohibit developments that deprive us of the cloud capability because we want to move to the public cloud as soon as possible," stresses Holger Wüsthoff. Some SCM functionalities required for this are currently not yet available in S/4HANA, otherwise the company would have gone directly to the public cloud.
SAP Analytics Cloud is used for comprehensive analyses. The lifecycle and test management of the S/4HANA solution is carried out with SAP Solution Manager 7.2.
Data harmonization and semantic integration
In a classic rollout, you would not define conversion rules until it is the turn of the system to convert. This data harmonization was preferred so that the heterogeneous systems could communicate with each other with their respective semantics.
Material master data, product master data and customer master data were mapped, converted and assigned in great detail, for example including features, product classifications, product groups or product hierarchies.
"We have deliberately preferred data harmonization. Our entire company already speaks the same language today in terms of data technology. In the legacy systems, work can continue without changes and we get holistic transparency at customer and product level," says Holger Wüsthoff, explaining the advantages of this approach.
The data comparison between the systems takes place unnoticed by the users in the background. Through semantic integration, global evaluations are already possible at this point in time, although legacy systems are still used locally.
Are you currently planning your SAP S/4HANA implementation? You don't know yet whether it will be a greenfield approach or a conversion? We will be happy to help you and plan your SAP S/4HANA roadmap.
Implementation according to "SAP Activate" procedure model

As preparatory work, Lohmann documented all workflows in the BPMN standard and thus created a process model for the entire group of companies - system-independently.
First, the platform (layer 2) was developed, which must supply all local systems (layer 1) with the already harmonized data.
In layer 1, interfaces for the data supply of the platform were implemented, in the first converted national company a S/4HANA Greenfield implementation was carried out. The future rollout will then be limited to making another S/4HANA greenfield and then switching off the interfaces to this legacy system that are no longer required.
The S/4HANA configurations are performed using "SAP Activate", a guided implementation process that includes SAP best practices, minimizes implementation risks, and helps organizations learn and apply the new processes.
SAP Solution Manager plays an important role here: The BPMN process model can be modeled to run here. "The best-practice sets supplied by SAP are suitable for configuring entire company areas automatically. SAP Solution Manager has become a really good and useful tool for process management," says Holger Wüsthoff. SolMan is also used for automated test management when, for example, regression testing or release upgrades are pending.
An agile project approach was applied throughout the project in order to work closely with the responsible departments.
Many advantages: Process acceleration, automation and transparency
The modernized IT solution offers numerous advantages from the very first day of productive use:
Digitization: S/4HANA is already working with a cloud based Microsoft CRM. The new architecture now enables much easier integration of additional on-premise solutions or cloud services from SAP or other providers for digital end-to-end processes.
Process acceleration and automation: The consistent mapping of standardized end-to-end processes in an integrated system optimizes throughput times and creates new automation options when expanding the solution.
"Central point of truth." The central database is located in S/4HANA. Now, for the first time, cross-company data analyses and visualizations are possible, for example to evaluate sales in regions, with customers or for selected products across the board or to carry out global availability checks - in real time or at least very quickly.
This information is extremely important for the management of the divisional management and control model of the Lohmann matrix organization. In the matrix organisation, legal units lose importance if they are organised divisionally - one needs a comprehensive view and transparency.
The user experience of S/4HANA, for example with Fiori Apps on mobile devices, and graphical evaluation elements make the information easier to grasp and understand.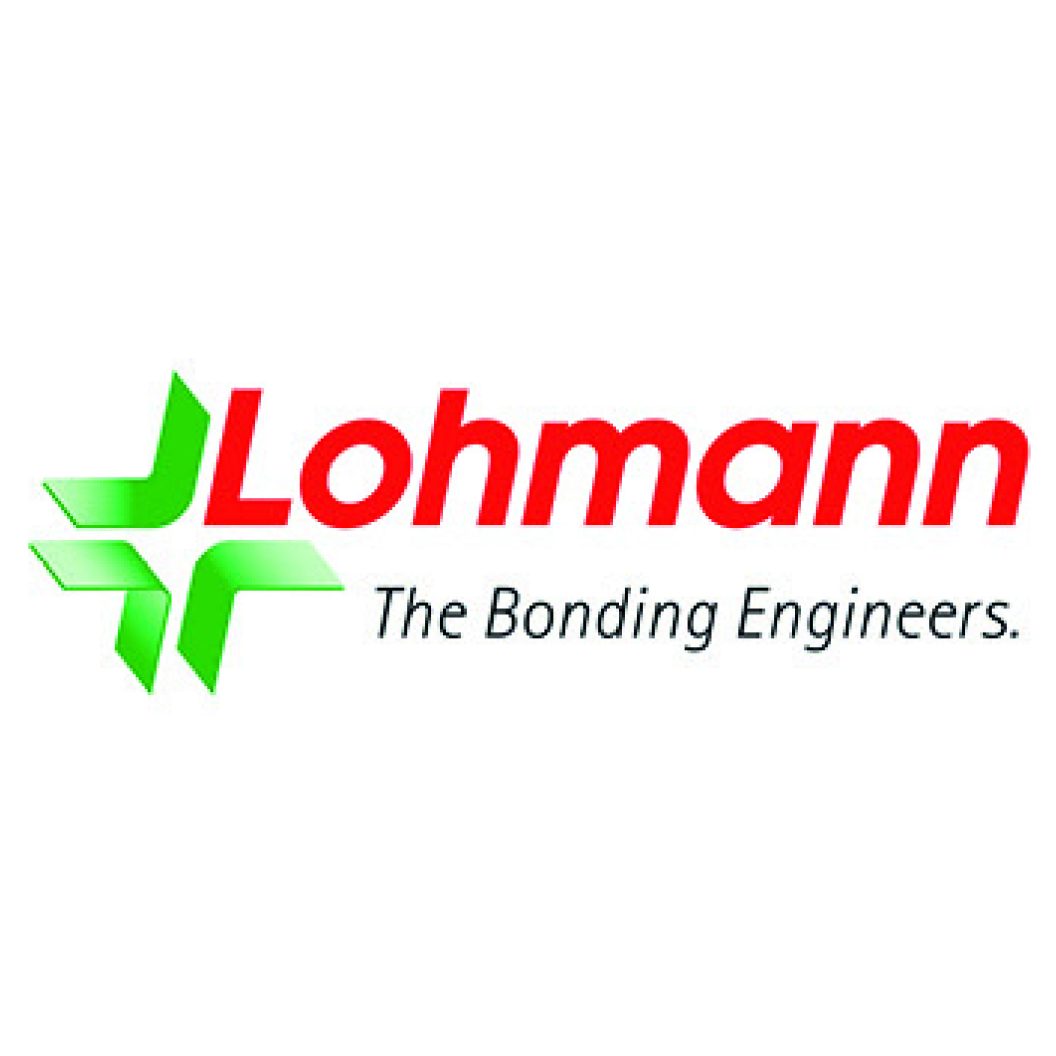 Holger Wüsthoff, CIO at Lohmann
"Time and time again with GAMBIT!"
"I would do it again. Gambit, as our "Enterprise Architect," has created a solution that is forward-looking for years to come."
Transferability of the solution architecture to other migrations
"The solution architecture we developed together can be transferred to many companies that are also planning a smooth S/4HANA migration. Whether the local systems to be converted are from SAP or other manufacturers is irrelevant. The advantage of our process model is that no unnecessary pressure is built up to switch systems in one fell swoop. You can do this, for example, at the end of maintenance contracts or very quickly if S/4HANA promises special advantages," explains Thomas Pasquale.
"I'd do it again. As our "Enterprise Architect", Gambit has created a forward-looking solution for the coming years: All data is already stored in the target structure of S/4HANA and our process layout - as another important foundation - is firmly anchored in it. In this way, we quickly gain global transparency and can soon grow into the public cloud. The use of a multi-tier structure that was previously unusual in medium-sized businesses gives us flexibility and speed advantages in roll-out and expansion," adds Holger Wüsthoff.
Bottom line
An ingenious solution architecture with SAP S/4HANA as the central data hub, which adds new possibilities to heterogeneous systems, the firm will to use the SAP solution as a standard, and an agile best-practice process model, which permits rapid commissioning, are important building blocks for the success of a challenging project.
"The time frame for an IT project of this complexity was extremely short. The project started in May 2018, the platform (layer 2) went live at the end of October and the first system changeover took place in November. With S/4HANA, we have achieved a very high degree of flexibility in order to be able to react quickly to possible market requirements - and we will quickly achieve this in the course of further digitization," says Holger Wüsthoff confidently.