Meinolf Schäfer
"Creating added value for our customers with our work and our solutions - that is my top priority."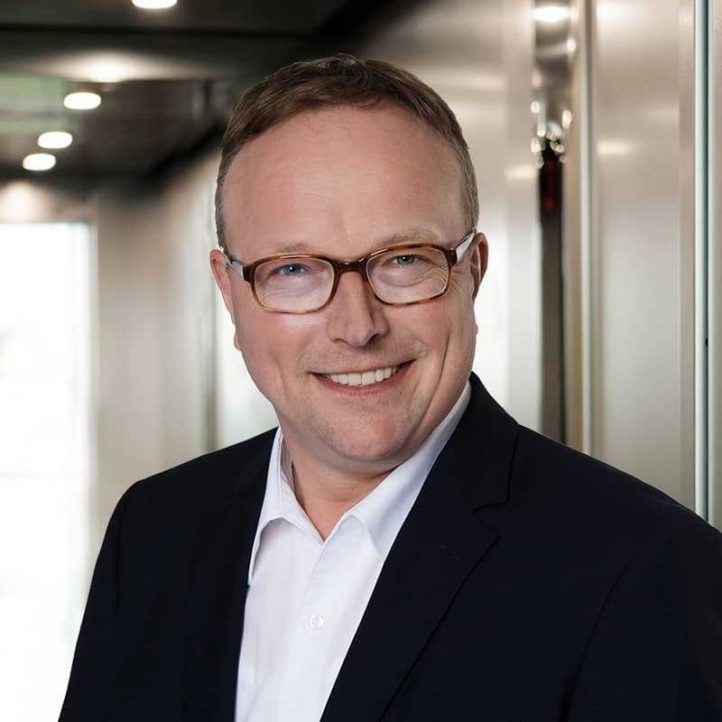 "Creating added value for our customers with our work and our solutions - that is my top priority."
Meinolf is full of beans even when he's not working. The sales manager of the GAMBIT prefers to relax while skiing. The ice-cold air, the movement, the sun, nature - can there be a better place to recharge your batteries? Power that is needed to achieve the goals you set yourself - goals that have long been related to SAP. Already in his first job after his studies, Meinolf was involved with SAP R/3, among other things, and since his position as Senior Account Manager at an SAP service provider in 2000, he has only worked with SAP. The graduate business economist and father of three children has now been in SAP business for three decades, most recently as Head of Sales & Marketing in the DACH region at a global SAP consulting company before joining GAMBIT. Since August 2017, Meinolf has been working as Head of Sales and Marketing at GAMBIT, where, among other things, he has built up SAP license sales for SAP S/4HANA Cloud as a new business area. Whether Meinolf has a customer appointment or is in Troisdorf, his colleagues usually notice quite quickly: Either the light is "already" or "still" burning in his office, his hearty laughter can be heard across the corridor - or he stops by for a cup of coffee and a conversation. Establishing contacts and cultivating relationships, being committed and reliable at the same time, knowing every detail of the business, infecting others with one's own enthusiasm - these are the tools of the trade that sales managers need. But for Meinolf it is even more than that. For him, it's all a matter of course.
Meinolf is Senior Director Sales & Marketing at GAMBIT and the first point of contact for our customers when it comes to SAP S/4HANA or SAP transformation, such as carve-out or SAP restructuring.
Meinolf's Principles
Winning new customers - and retaining them
Winning new customers and then inspiring them with quality and commitment - this is essential for the success of the company, but it is only the beginning. To turn customers into fans of GAMBIT - that is the freestyle.
Convincing means: inspiring people
Without deep technical knowledge, successful sales is not possible. But it also requires empathy and persuasiveness - and a precise eye for the wishes and needs of the customers.
What does my customer actually want?
A good question. But it is even more important to know the right answers. You can get them by listening to your customers, asking questions - and thus gaining an "overall picture" of a project at an early stage.
New requirement? New solution!
Staying on the ball technically, looking at what customers need, what solutions can help them and then developing them yourself if necessary - that's what distinguishes a good consulting company.