What is SAP HANA?
Started as a pure database, SAP HANA continued to develop into a software platform. Today it is the basis of the Business Suite 4 SAP HANA, or "SAP S/4 HANA" for short.
SAP HANA is a database and today's software platform from SAP and the basis for SAP S/4HANA. The platform can be used to develop and integrate software applications.
The advantage of SAP HANA is that the platform can process large amounts of data in real time. This is because it does not just temporarily copy the data to be analyzed from the hard drive to a working memory. Instead, it stores the data directly in the working memory (in-memory technology).
What does the abbreviation SAP HANA mean?
The abbreviation HANA stands for "High Performance Analytic Appliance".
From the very beginning, SAP's development of SAP HANA was focused on a product that could perform analyses at high speed. SAP HANA also combines hardware and software ("appliance").
History and development of SAP HANA
SAP developed SAP HANA in 2008. During development, SAP collaborated with the Hasso Plattner Institute in Potsdam (privately funded IT institute and faculty of the University of Potsdam) and Stanford University in California.
Before SAP HANA was developed, SAP used relational databases from competitors for the most part. In addition, the traditional architecture of these databases was not designed for the challenges of digitization - for example, for the Internet of Things or Big Data.
With SAP HANA, SAP pursued the goal of developing its own contemporary database architecture. It was to be based on the existing information logic of the ABAP world. ABAP is SAP's programming language.
As the basis for the new SAP HANA infrastructure, SAP relied for the first time on in-memory technology, which significantly accelerates data access and processing.
SAP introduced the new database in spring 2010. In November 2010, SAP HANA was used for the first time.
The first product optimized for SAP HANA was SAP Business Warehouse. It has been available since 2012 and is called SAP BW powered by SAP HANA.
Since 2013, SAP further developed the SAP HANA product from the original pure database and appliance (initially a rather simple technical unit consisting of software and hardware for only a few tasks) into a platform for all SAP applications that support in-memory technology.
So SAP gradually transferred more and more applications to SAP HANA and optimized them in this way.
In 2015, SAP finally introduced SAP S/4HANA, an ERP business suite based entirely on SAP HANA. SAP S/4HANA was thus the first product that was not improved with the help of SAP HANA after the fact. In addition, SAP simplified the data model.
The latest releases of SAP HANA are SAP HANA 2.0 SPS 05 (generally available since June 2020 with a 5-year maintenance window) and SPS 06 (generally available since December 2021). The next release - SAP HANA 2.0 SPS 07 - will be released in April 2023 (also with a five-year maintenance window).
Advantages of SAP HANA at a glance
Analysis, processing and evaluation of data in real time
Flexible deployment: cloud, on-premise or hybrid
Implementation of the latest technologies and applications such as Big Data, predictive analysis or machine learning possible
Costs, hardware requirements and maintenance effort are reduced
How does SAP HANA work?
SAP HANA is technically based on a relational database management system (RDBMS). Such a database management system organizes and controls the data in a database (DB).
In simple terms, a database is made up of a large number of tables. In these tables, data or data records are stored in rows. SAP HANA uses this line-oriented database technology, but at the same time it uses the column-oriented approach that is common in in-memory databases.
The SAP HANA database management system ensures that analyses and transactions can be carried out in parallel - the unique selling point and great advantage of SAP HANA. Transactional and analytical data come from a single source. The basis is therefore a common data copy.
For this purpose, the database management system connects the so-called OLAP and OLTP landscapes in the in-memory database.
OLAP stands for Online Analytical Processing, OLTP for Online Transaction Processing. These methods involve the analysis and transaction of data in real time.
In an in-memory database, the data does not have to be temporarily copied from the hard disk to a working memory, as is usually the case. Instead, they are stored directly in the working memory. The main memory thus serves as a data storage.
Because memory is less well protected against possible data loss than hard disks, in-memory memory uses various methods to be as reliable as hard disks.
SAP HANA also ensures this "persistence": both in terms of data availability and in terms of data consistency and integrity.
Advantages of in-memory technology
Thanks to the platform's in-memory technology, analytical and transactional operations can be performed simultaneously and for each data type.
The HANA platform can collect, store and process even large amounts of data in real time. In addition, it is no longer necessary to duplicate or aggregate data between operational and analytical solutions.
Overall, the need for hardware is decreasing. IT operations are less extensive.
On-Premise or Cloud?
SAP HANA is available as an on-premise, cloud or hybrid solution. SAP HANA can be obtained as SAP Software-as-a-Service (SaaS), for example via the SAP HANA Enterprise Cloud. SAP cooperates with leading cloud providers: from Amazon and Google to IBM and Microsoft.
Does SAP HANA only run under a SAP system?
In principle, the platform is suitable for both SAP and non-SAP applications - what is possible initially depends on the license selected.
The SAP HANA Runtime Edition is designed for SAP applications only. With these applications, work can be carried out at application level.
This is different when choosing the SAP HANA Full-Use License: This provides companies with the full functionality of the platform. Work can also be carried out at database level.
SAP HANA is basically also suitable for third-party applications. HANA supports various standards, including the widely used programming language SQL. Deeper programming knowledge in ABAP is therefore not required. Tables can also be created, maintained and read out without ABAP.
Last but not least, SAP HANA also supports SAP UI5. This is a framework for developing individual apps suitable for companies with user-friendly interfaces - for example, based on Fiori.
Does SAP HANA also work with SAP ECC?
SAP HANA can also be used as a database for SAP ERP - i.e. it can be implemented even before the migration to SAP S/4HANA. The prerequisite for this is release SAP ERP 6.0 EHP7.
Nothing changes in the business functions. SAP HANA is now only used as a database, instead of using a third-party database such as Oracle or Microsoft SQL Server.
Depending on which release status is available, the performance advantages of SAP HANA can be used more or less. As a rule, the younger the release, the better.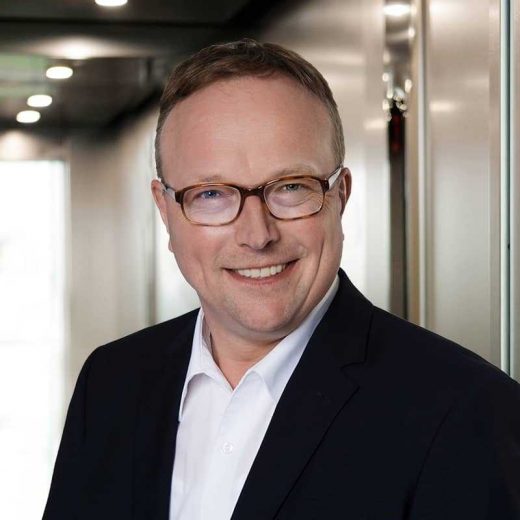 Meinolf Schäfer, Senior Director Sales & Marketing
Do you have questions about SAP HANA? I am happy to help.
+49 2241 8845-623
We are your partner for all questions and requirements around SAP. Contact us for a personal conversation.